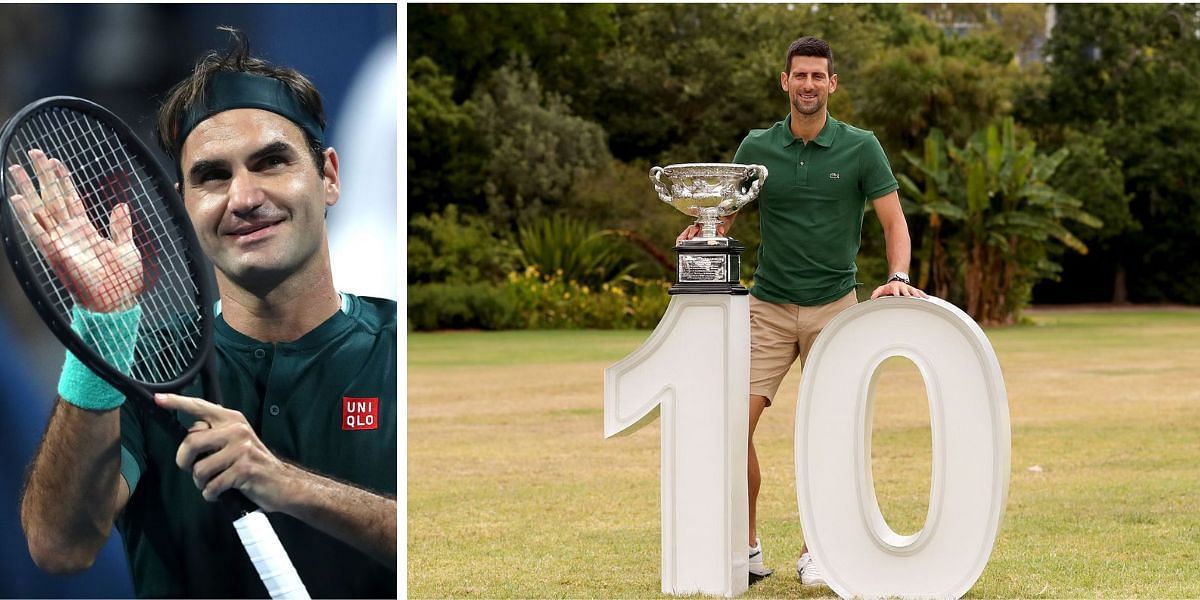 Novak Djokovic is well-versed in rewriting record books. AusOpen.com journalist Matt Trollope has been monitoring the record tables since before the 2023 Australian Open began. Though the Serb broke several records by winning this year's first Grand Slam, Trollope reckons there is one record held by Federer that the Serb may never beat.
Djokovic returned with a bang at the 2023 Australian Open by lifting the title Down Under for a record 10th time. The Serb could not defend his title in 2022 as he was deported from Australia due to his unvaccinated status. The 35-year-old, despite harboring an injury, won the trophy with relative ease.
In the process, he equaled Rafael Nadal's record of 22 singles Grand Slam titles, reclaimed the World No. 1 spot in the ATP Rankings, and became only the second man in history after Nadal at Roland Garros (14) to win a Grand Slam 10 times.
The Serb already has his name down on numerous records in the men's tour, while he continues to inch closer to breaking and creating several more. However, one record, held by none other than Maestro Roger Federer, seems to be out of reach for the World No. 1.
While speaking on the AusOpen.com podcast, Matt Trollope said the record for the highest number of wins at Rod Laver Arena in Melbourne Park is held by Federer (93).
"I started monitoring the charts before the 2023 Australian Open started," said Trollope.
"Djokovic stood fourth at 68 wins on Rod Laver Arena, and by playing and winning all 7 of his matches on the court, he is now third in the rankings with 75 victories. He has leapfrogged Nadal in the rankings and is only two wins behind Serena Williams."
Before this year's tournament, Djokovic stood fourth behind Nadal, who has 70 victories on the famous court. However, Trollope is unsure whether Djokovic can clinch this record in his career. Federer's staggering 93 wins mean the 35-year-old Serb will require three more Australian Open titles while playing all his matches at Rod Laver Arena.
"If he's at 75 wins now, he would probably need three more Australian Opens to overtake Roger Federer," opined Trollope. "Or two and a half (maybe reach a quarterfinal)."
"That would put Novak at almost 38 years of age, so I'm not sure if that would happen. But, he looks indestructible," the author concluded.
"As someone who looks at the world realistically, I don't know how they let him (Djokovic) in" – Tennis coach Paul Annacone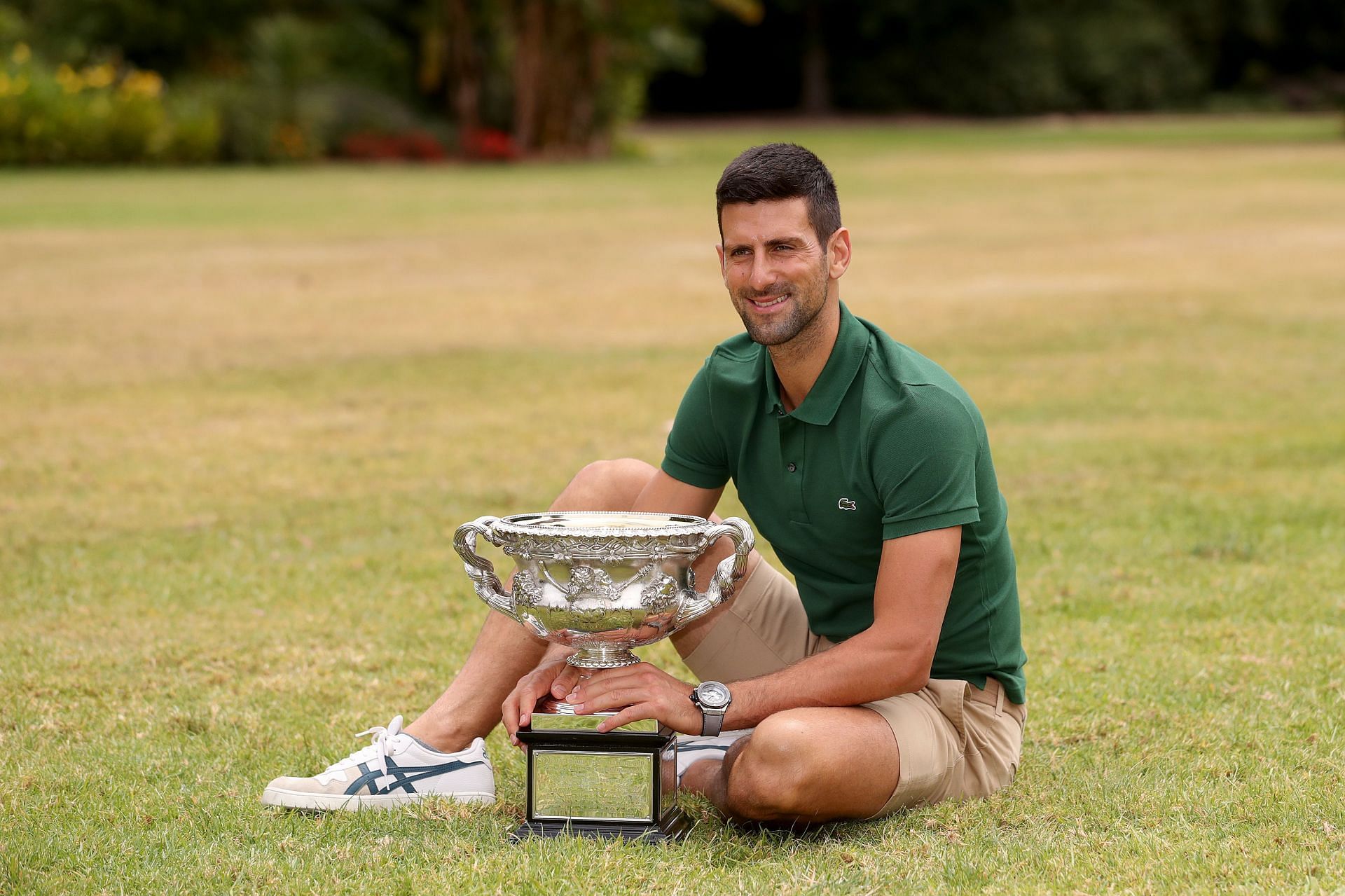 Novak Djokovic will not be allowed into the United States due to the country's current regulations, which state that unvaccinated travelers will not be granted entry until May 11, 2023.
The 22-time Grand Slam champion, who was deported from Australia on the eve of the 2022 Australian Open due to his unvaccinated status, is hoping to get a special permit into the US to play the Masters 1000 'Sunshine Double.'
The Indian Wells and Miami Open will be held in March 2023, and Djokovic has applied for a special permit to be able to enter the US to play at both tournaments. The Serb is still on the entry list for Indian Wells, where he has not competed since 2019.
Tennis coach Paul Annacone, who has worked with Roger Federer, Pete Sampras, and Sloane Stephens, was of the opinion that letting Djokovic into the US only because of his elite sportsman status makes no sense.
"As a tennis fan, I want him here," Annacone said on the Tennis Channel. "As someone who looks at the world realistically, I don't know how they let him in and don't let everyone in then. That just doesn't make sense."
The World No. 1 is awaiting the US authorities' decision on whether he will be allowed to compete in the two Masters 1000 tournaments next month. However, he will most likely be allowed to play at the 2023 US Open.