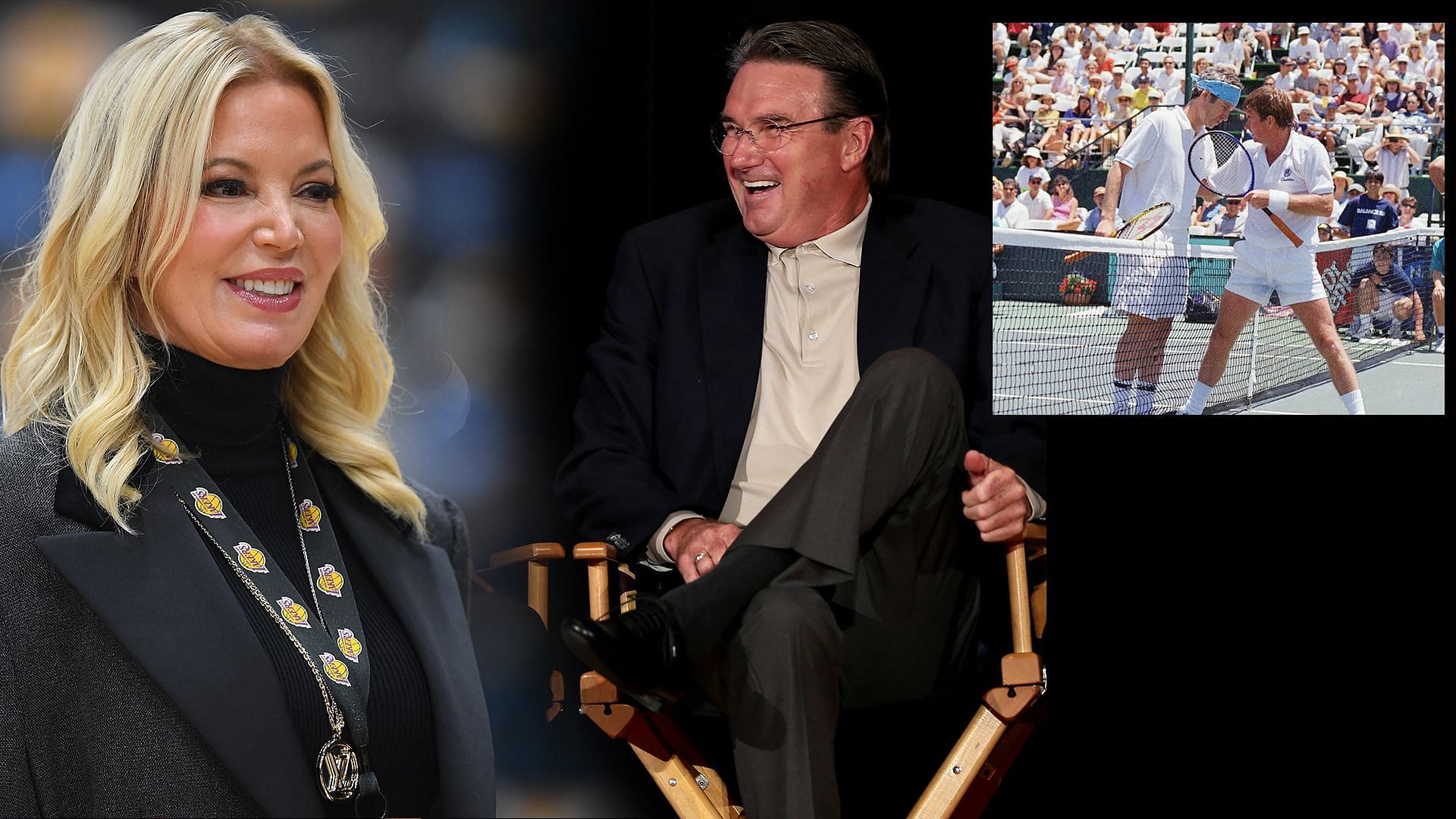 Jimmy Connors and John McEnroe share one of the greatest rivalries in tennis, beginning in the late 70's and carrying it on till the early 90's.
While McEnroe leads 20-14 for head-to-head clashes, Connors won eight Grand Slams to McEnroe's seven. However, statistics aside, the duo drew a huge crowd whenever they stepped on-court against each other as they were both aggressive players and pushed each other's game to its best.
On his most recent podcast, Advantage Connors, Jimmy Connors interviewed LA Lakers president Jeanie Buss. The sports executive had been involved in tennis early on with her father, Jerry Buss, who founded World TeamTennis.
She recalled organizing the historic 1984 exhibition match between the two greats. She stated that when Connors first agreed to it, there was no doubt about who they wanted as his opponent.
"Of course, we wanted you to play John McEnroe. That's the match everybody wanted to see because it was like a title fight, you know. A World Heavyweight championship fight. Anytime you two guys were on the court, it didnt matter what was going on, you wanted to beat each other," she said in the podcast.
Despite being an exhibition match, the organizers felt that due to Connors and McEnroe's fierce rivalry, the players would play it like a "title fight." She likened their clash to a world heavyweight championship fight due to the intensity that both players brought on-court.
LA Lakers President Jeanie Buss likens the atmosphere of 1984 John Mc Enroe vs Jimmy Connors exhibition match to that of Madison Square Garden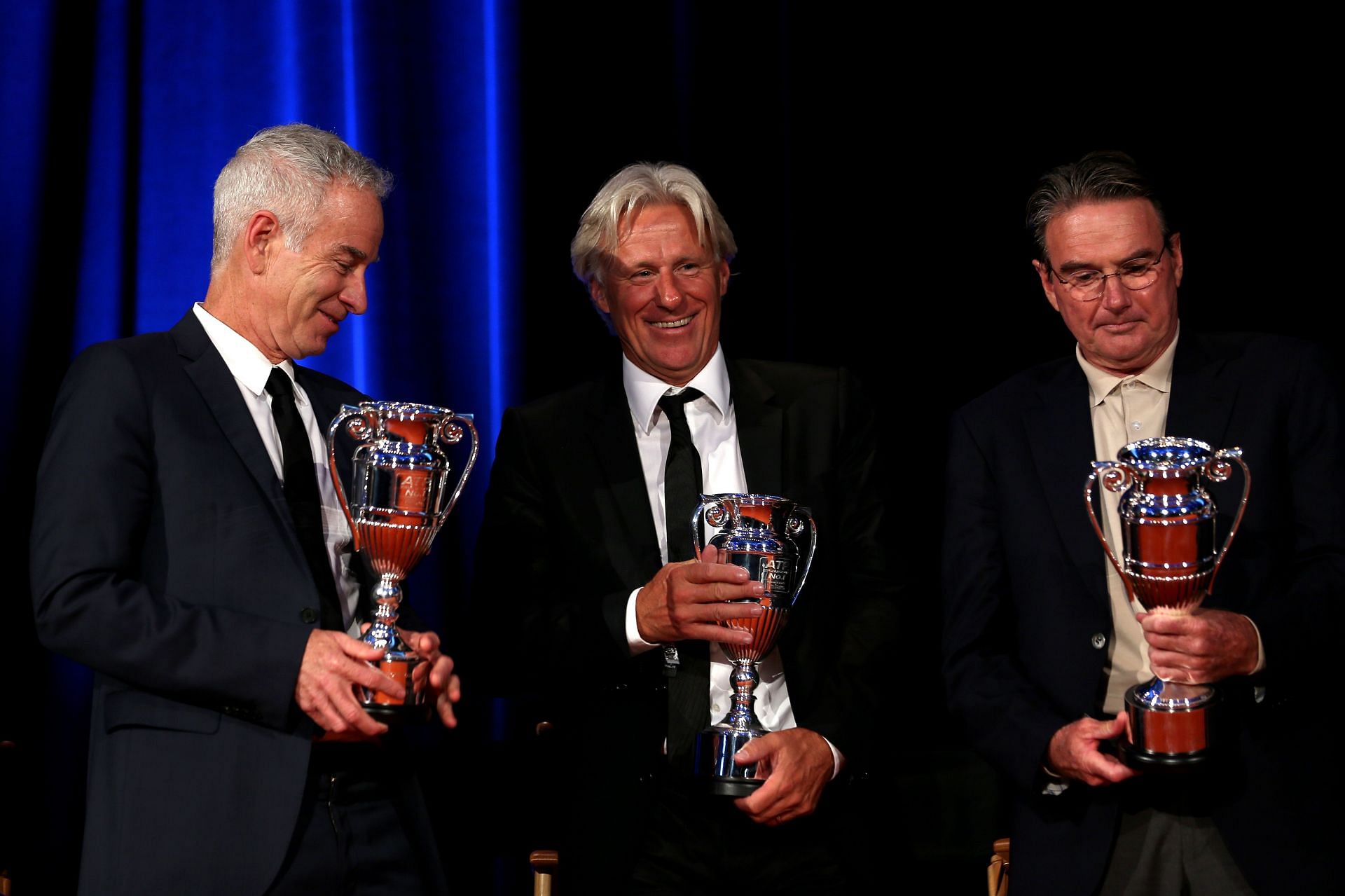 In the same podcast, Buss revealed that the 1984 exhibition match that took place at the then Great Western Forum, today known as the Kia Forum, set a record at the time for the highest gross gain in ticket sales at the arena. It broke the record previously held by a Muhammad Ali fight in the 1970s.
"It took a couple of years but finally in March 1984, we sold out the forum and set the gross gain in ticket sales record that was held at the forum and the original record was for a Muhammad Ali fight in the 70's," she revealed.
She also recalled the super-charged atmosphere of the arena, comparing it to that of Madison Square Garden, with celebrities and an enthusiastic crowd.
"So here you guys are, ten years later, out-drawing the championship boxing and put on a match that I was never so proud to be a part of something and seeing tennis sell out the forum and be like Madison Square Garden, rowdy and full of celebrities and it was really one of the great moments of my life and certainly having you there made it that much more special," she said.
She told Jimmy Connors, who took the interview, that she was proud to be a part of the event and that having him "made it that much more special."