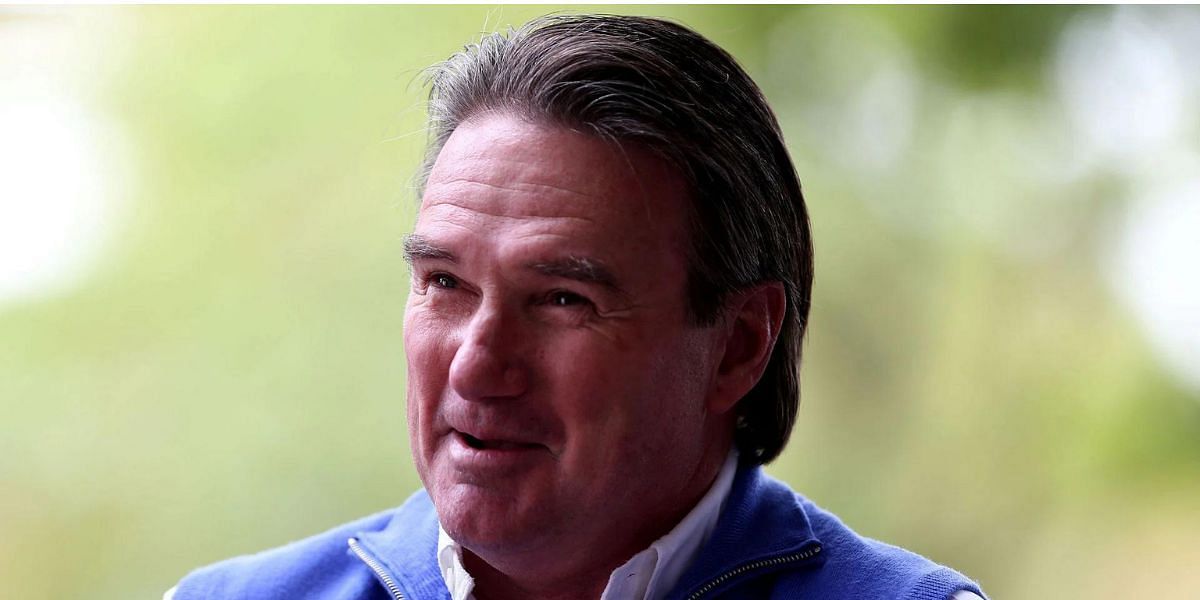 Jimmy Connors has called upon the current and upcoming generation of American tennis players to worry about their careers being judged by their achievements at the Grand Slams rather than their "bank accounts." Lamenting that an American player has not won a men's singles Grand Slam title in 20 years, Connors feels that while the players' focus has shifted, the promotion of 'foreign talent' in American tournaments has also had an impact.
Andy Roddick, who won the 2003 US Open, remains the last American man to win a singles Major.
Highlighting the same, Connors suggested that for many years up until Roddick's era, American tennis was the dominant force. He also lauded the contributions of the likes of Andre Agassi, John McEnroe, and Pete Sampras, among others, during that time.
However, Connors believes that a greater focus on 'showcasing foreign talent' in American tournaments in the post-Roddick era has affected the talent pool in the country.
"Tennis in the US, for 35-40 years, was 'it'," Jimmy Connors said on a recent episode of the Advantage Connors podcast.
"From my generation, with myself…and then McEnroe and then Sampras and Agassi, Courier and Chang. Ending up with Andy Roddick, when he won the US Open, he was the last US man to win a Grand Slam."
"But all of a sudden, we start building these big stadiums in New York. I may get blistered for this and I don't care, but (We started to) showcase foreign talent," the 70-year-old opined.
While he feels that is the reality of the current situation, Connors, who still holds the record for most men's singles titles won (109) in the Open Era, stressed that the onus is now on the players to focus more on winning big tournaments and not on building their financial status.
"That's okay, but somewhere the guys have got to start stepping up and say, 'It's time now for my career not to be judged on my bank account but on the tournaments I win and Grand Slams'," Connors stated.
"Back in the day, it was every day; Now it's about Grand Slams" – Jimmy Connors
Five-time US Open champion Jimmy Connors also said that back in his playing days, success was not measured solely based on the number of Grand Slams won, but on the total number of tournaments won. He feels that, in the current era, only Grand Slam titles matter.
Of Connors' 109 career singles titles, 12 were Grand Slams. Apart from his five US Opens, he has also won four French Open titles, two Wimbledon titles, and the solitary Australian Open.
"That's how it seems to be now, that how many Grand Slams have you won? Back in the day, it was every day, did you win today? Now it's about Grand Slams," Jimmy Connors said on the same.
2022 US Open semifinalist Frances Tiafoe and current American No. 1 Taylor Fritz are the favorites to end the Grand Slam drought for American players. By reaching last year's US Open last-four, Tiafoe became the first American man since Andy Roddick in 2006 to reach the US Open semifinals.