Liverpool manager Jurgen Klopp has revealed that midfielder Thiago Alcantara has taken youngster Stefan Bajcetic under his wings at Anfield.
Bajcetic, 18, has turned out to be a key player for the Reds this campaign. He has made 13 appearances for the senior team, scoring one goal.
Speaking about the importance of the young Spaniard, Klopp expressed his delight. Here's what he said ahead of the Premier League away clash against fourth-placed Newcastle United on February 18 (via Liverpool Echo):
"A top player. It's a joy to work with him. The mix of Serbia and Spain is good for his football. He's an intelligent boy. Interesting that his dad and Thiago's dad played together. Thiago took him under his wing. An absolute joy."
The Reds have struggled in midfield this campaign. Injuries to regulars like Naby Keita and Thiago haven't helped the team's cause. Arthur Melo, on loan from Juventus, has spent almost the entirety of his loan spell on the sidelines. Fabinho and Jordan Henderson have failed to replicate their best form as well.
Hence, the surge of a young academy product like Bajcetic has been a much-welcome addition to Klopp's side.
---
Former Liverpool manager Rafael Benitez previewed UEFA Champions League showdown against Real Madrid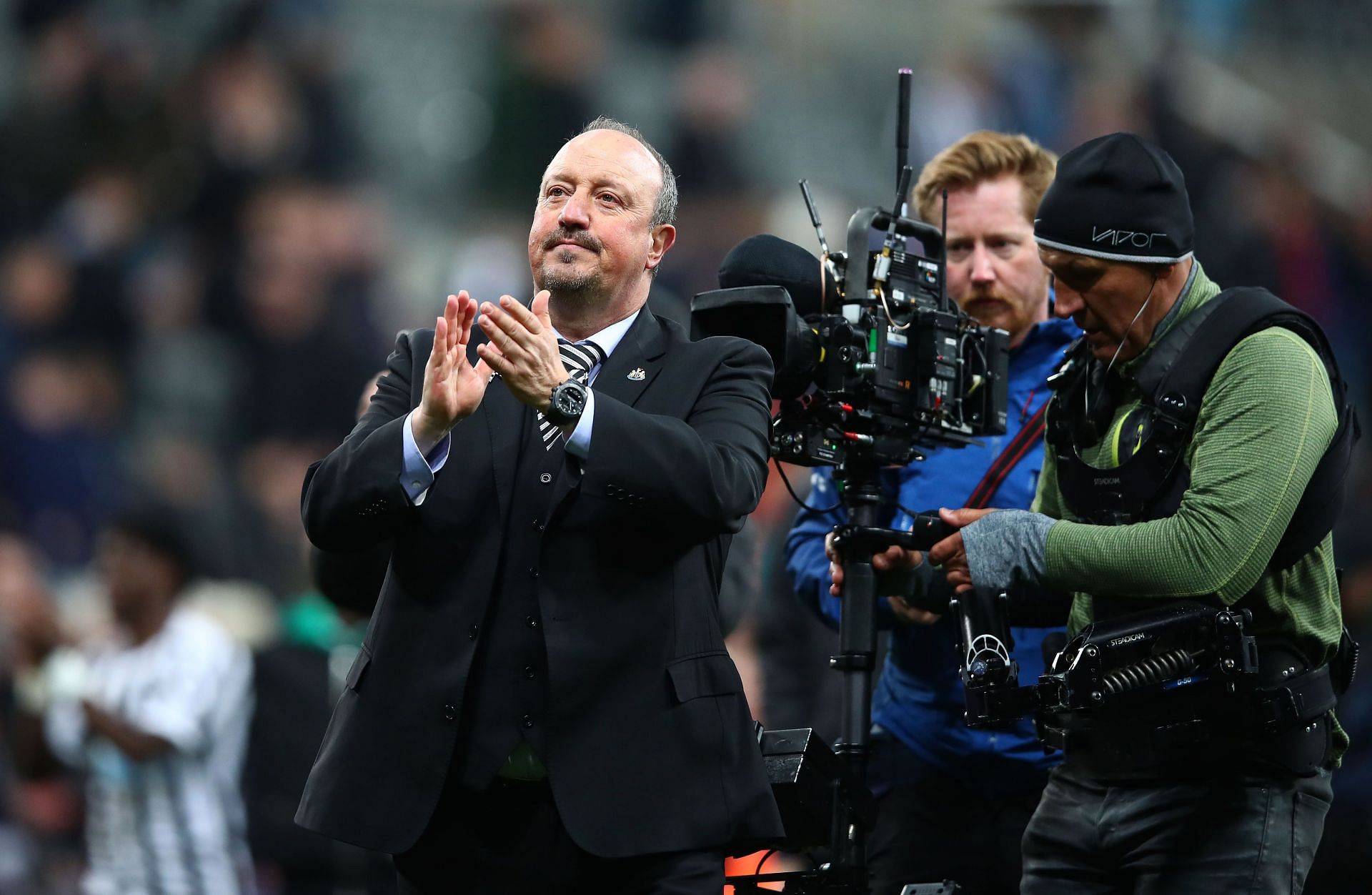 A UEFA Champions League Round of 16 showdown against Real Madrid is on the horizon for Klopp's men, with the first leg at Anfield on February 21.
Former Liverpool manager Rafael Benitez, who also managed Los Blancos during his career, shared his take on the upcoming European clash. He said (via Express):
"If Madrid manages to get out of the pressure by playing and finds Alexander-Arnold's back there they will hurt him. The players who are recovering will not arrive with the rhythm of the competition."
Benitez is currently without a job and when asked what kind of project interests him for a potential return, he said:
"I would like to take a project where I can work with the youth and reach the level you can reach, I would like to do that. There are teams that would never sign me because I have been in the rival. I couldn't go to Barcelona… Atletico would be something else."
He added:
"What I wouldn't do would be to spend five years in mid-table. The offers I've had don't motivate me. I would like to take a project and try to take it to the maximum."
Real Madrid beat Liverpool 1-0 in the Champions League final last season.