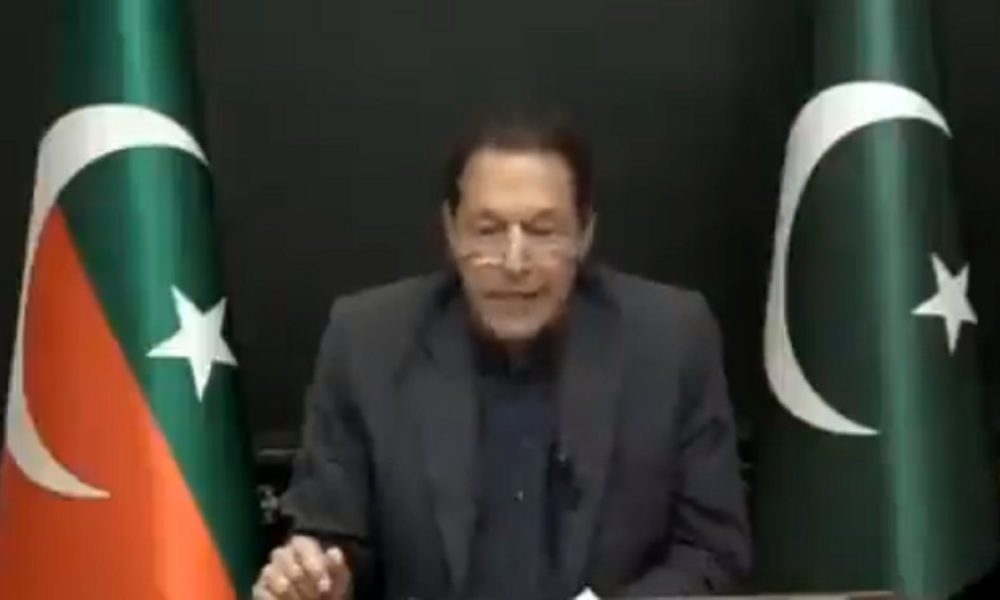 New Delhi: Former Pakistan PM Imran Khan, apparently in a slip of tongue, said that ghee was selling in Pakistan at a whopping PKR 600 billion triggering wave of memes & jibes on social media.
"1 Kilogram of ghee is being sold for PKR 600 billion," Imran Khan said in a howler during the address.
Incumbent Pak PM Shehbaz Sharif tabled the Finance Bill in Pakistan's National Assembly yesterday and shared the roadmap on how the debt-laden country was planning to wriggle out of the economic mess.
The beleaguered Pakistan administration has been running from pillar to post to sail itself out of the deep financial crisis and reaching out to friendly nations & also the International Monetary Fund (IMF) for some breather but has failed to get any assistance.
After Shehbaz's mini Budget (Finance Bill), Imran Khan was tearing into the incumbent government, when his gaffe hogged more attention than his condemnation. In a press conference, Imran asked the countrymen to brace for next wave of inflation owing to incompetence & ineptness of incumbent regime. He also called the current dispensation 'gang of thieves' and warned that IMF bailout deal would prove to be a "treatment of cancer with disprin".
"Pakistan's situation is like this – cancer is being treated with disprin. Pakistan is plunging into more chaos and is at the same place where Sri Lanka was," said Imran.
While Imran listed out deficiencies & discrepancies of Finance, netizens were busy taking potshots at former Pak PM for his gaffe on ghee price in Pakistan.
People had a field day, posting hilarious memes & jibes.