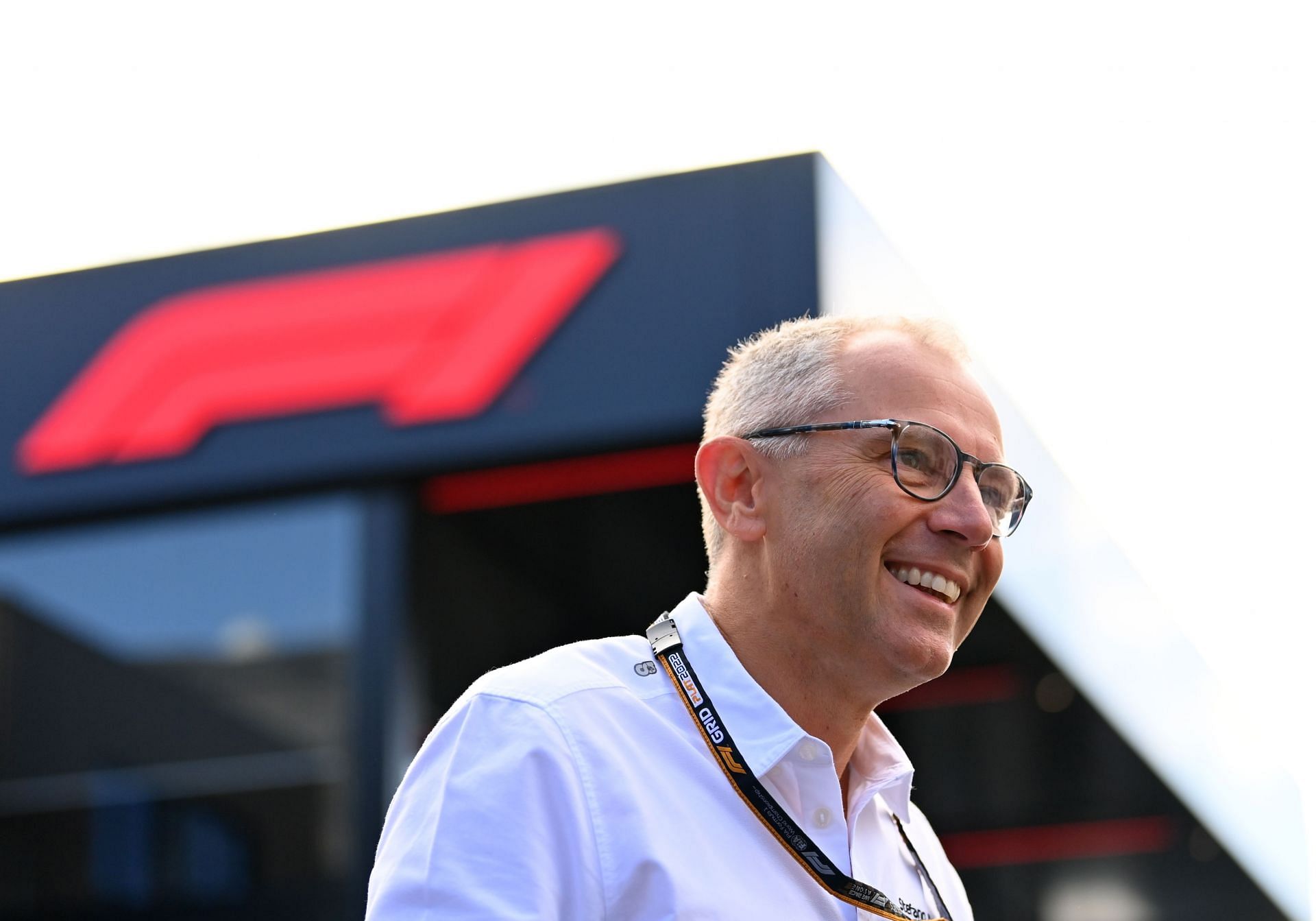 F1 CEO Stefano Domenicali recently spoke about how Liberty Media, the media company that owns the sport, will not be selling it anytime soon. Over the past few weeks, there have been rumors that the sport could be sold to Saudi Arabia's Public Investment Fund.
However, Domenicali told Sky Sports that Liberty Media is heavily investing in the racing series and has no intentions of selling it. He also mentioned how the sport bought a piece of land in Las Vegas worth $200 million, showing how dedicated the owners are to expanding F1 even further. He said:
"That's a question you'll have to ask my shareholders but I don't think so, because we are investing in Formula 1. You see what we put in terms of real money, for example in Las Vegas we bought a piece of land for $200 million. We are building new facilities there. We're going to invest more than half a billion, so we are very, very happy. I'm connected with my shareholders every week. It's really the jewel of their portfolio and they really feel very comfortable with what we're doing."
🚨 | Liberty Media are willing to sell Formula 1 for around an $8 billion profit

[Sport1] #F1 #LibertyMedia

— Camber Sports F1 (@CamberSportsF1) January 31, 2023
He further added:
"Of course, if you look at the value, the value has been phenomenal because I think that we are delivering a good job altogether. So I don't think that [selling] is on the table for my shareholders."
In late January, it was reported that Liberty Media rejected Saudi Arabia's $20 billion bid, confirming that the sport will remain in their hands. However, around that time, it was also reported that Liberty Media was willing to sell the sport if they get an $8 billion profit out of the bid. Hence, nothing can be said for sure whether the sport will be sold or not.
---
F1 CEO claims that the sport will stop relations and contracts with countries that violate human rights
In a Sky Sports interview with Martin Brundle, F1 CEO Stefano Domenicali declared that the sport will end its relationship with countries and regions that do not support and respect human rights. He said:
"I think that we do really care about the decision and we have also very clear articles that if we see something that is not going to direction, we have immediately the benefit of stopping our relationships. There are independent auditors that are following that."
Stefano Domenicali said #F1 is ready to cancel races over human rights concerns, as each circuit's contract has conditions for "stopping relationships" if "something is not going to the right direction".

Yet, in '23 there will be even more races in the most offending regions 🤦‍♂️ pic.twitter.com/zjncGGdhSQ

— Simon Dau (@there_is_no_if) February 13, 2023
Stefano Domenicali went on to say that he would prefer to take the racing series to countries willing to make positive human rights changes to resolve such global issues much faster. F1's CEO added:
"But I do believe that we are much more powerful if we go to places where they are showing real will to change and the spotlight of Formula 1 will help the speed of change to be faster."
In the 2022 F1 season, veteran drivers like Lewis Hamilton, Sebastian Vettel, etc. spoke out against Saudi Arabia, Qatar, and other Gulf countries for violating human rights. Though the 2023 F1 season calendar still has races in these countries, the tension between them and the sport could increase if the issue persists.