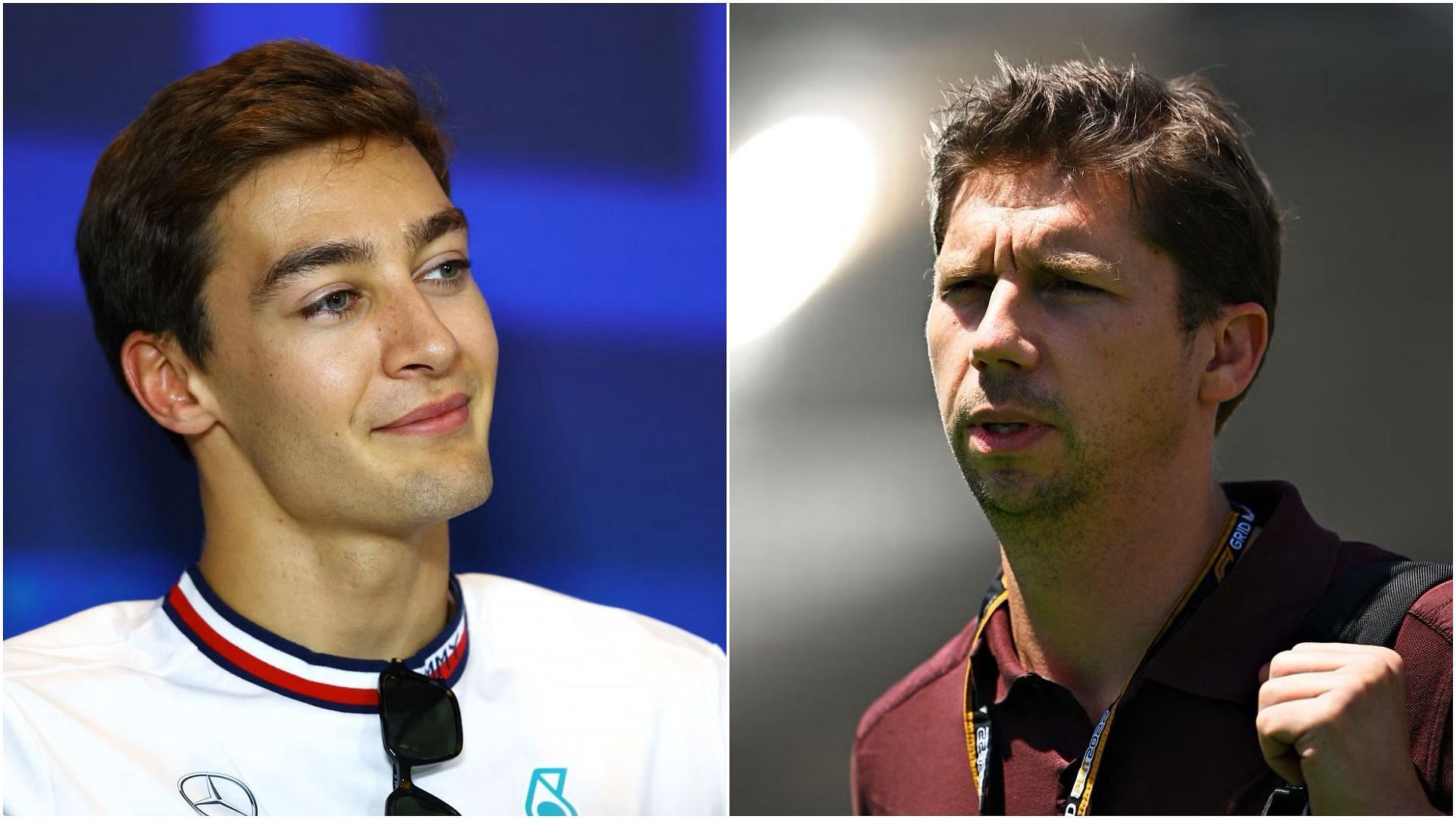 James Vowles recently left Mercedes and joined Williams as their team principal after Jost Capito left the position. Vowles has been with Mercedes for a long time and has contributed quite a lot to their long dominance in F1. Hence, George Russell had nothing but praise for the British engineer.
Speaking to the media, George Russell praised Vowles for how he led Mercedes' strategy team. Furthermore, the British driver is confident that Vowles has left his job in competent hands. He also revealed how several strategies in the 2022 F1 season were made by others in the strategy team, not Vowles, proving how good other strategists have become under the British engineer. Russell said:
"Firstly, really happy for James. I think he thoroughly deserves the opportunity and he's an incredibly hard worker. I think for us on a strategic level, James had already handed over his duties to others within the team and he was just overseeing. Throughout all of last year, the decisions were being made by others. So in that regard, I think James has left us in very competent hands."
Russell further mentioned how James Vowles will get some surprises when he starts working at Williams. Of course, his new team will have a lot fewer resources and manpower compared to Mercedes. Russell believes that Williams has chosen the best person for the job. He added:
"I'm sure he's going to have a few surprises when he goes to Williams. Naturally, when you've spent so long at a team, with so many championships under his belt, [there will be a difference]. But to be honest, I can't think of anybody better Williams could have hired for the job they need to undertake."
---
Mercedes director shares how the core DNA of their 2023 F1 car remains the same
Mercedes technical director Mike Elliot explains how their 2023 challenger's bodywork has changed quite a bit, but the core fundamentals remain the same. The Silver Arrows revealed their new car on February 15th and spoke at length about it.
Going into the details of the car, Mike Elliot said:
"It's all going to be in the details, and it's a lot of the bits that you can't see. Particularly under the floor, there's going to be a lot of development. I think some of the key bits for us, we've completely changed front and rear suspension, trying to help with the weight of the car but also trying to help with some of the handling. You'll see there's quite significant changes in the bodywork, but the core DNA is still the same."
The team is sticking to the zero-sidepod design they introduced in the 2022 F1 season. Though they struggled quite a lot in terms of aerodynamics, it will be interesting to see how their new car with similar fundamentals performs next season.