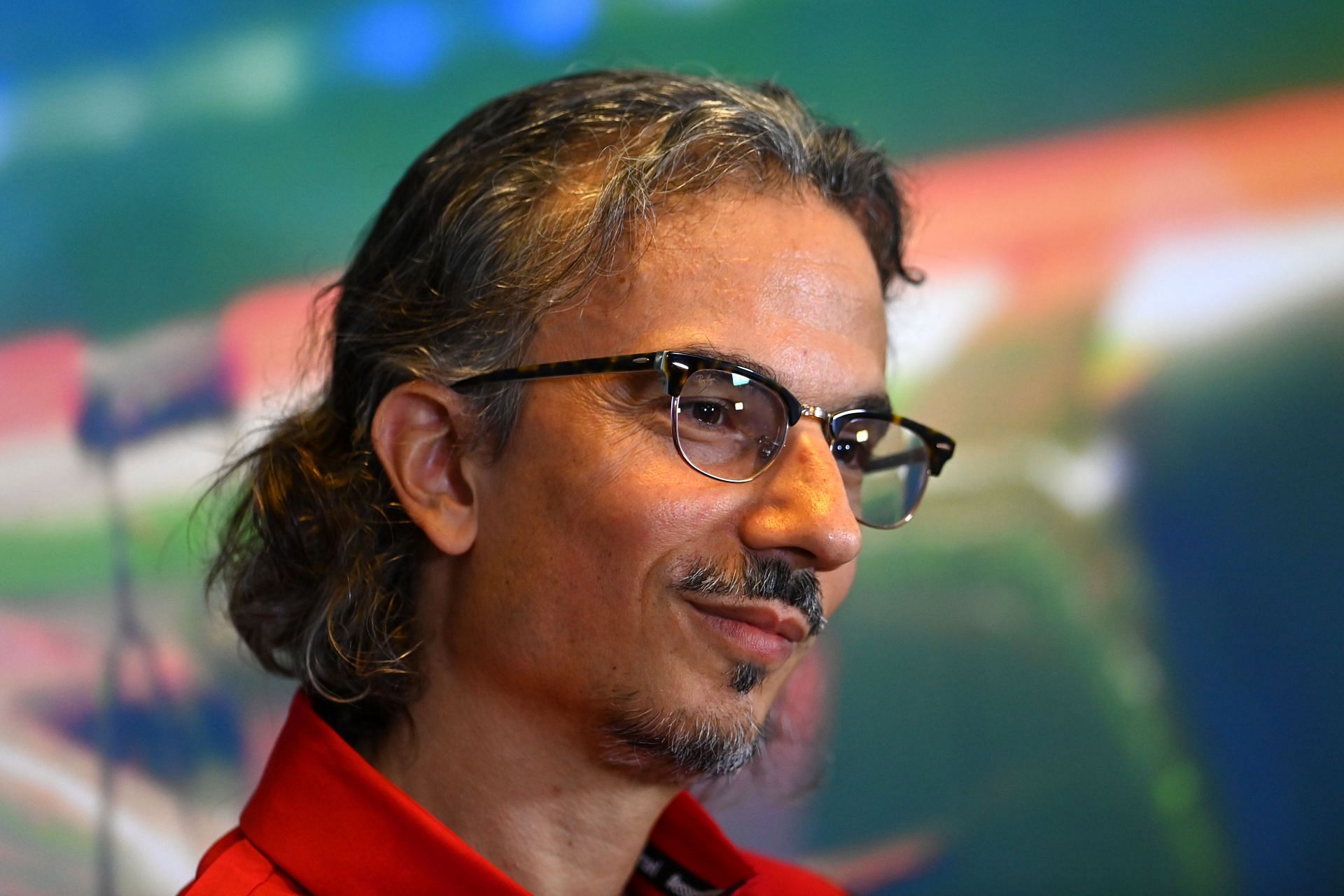 Ferrari struggled quite a lot in the 2022 F1 season, as they lost both the drivers' and constructors' championships to Red Bull due to several strategic mishaps and driver errors. Though it was clear that Charles Leclerc and even Carlos Sainz were dissatisfied with the team's problems, they were not always permitted to speak openly and address these issues during interviews. Mattia Binotto, the former team principal, also kept certain mishaps under the rug.
According to Ferrari racing director Laurent Mekies, however, the Italian team has conducted an extensive review of its strategies and will try to improve as much as possible. He told Motorsport:
"[Ferrari had conducted a] very, very extensive review of 2022 [to look at] where we have been lacking, because there is no need to hide. We have learned some of the things last year in the hard way, so of course we had this 360-degree review."
Later on, Mekies further explained how the team wants to offer a platform where people can express themselves more freely. This indicates that the team will no longer stop drivers or even team engineers from speaking their minds about the condition of the team if they perform poorly. He further added:
"What it means for us is that we are concentrating on giving our people the best platform to express themselves. We have been reviewing our processes, we have been reviewing the way we are working, in order to ensure each individual can express themselves at best individually and of course collectively."
Since the Italian outfit have appointed Frederic Vasseur as their new team principal, several operations will change for them in the 2023 F1 season.
---
Ferrari team boss determined to win and deliver in the 2023 F1 season
Although Frederic Vasseur is feeling the pressure and intensity of being Ferrari's team principal, he is very much ready to take on the job and deliver. He believes that the team should not aim for anything less than winning as much as possible. According to F1.com, Vasseur said:
"It's intense, as you can imagine! You can feel the responsibility for the team; it's a great honor. But at the end of the day, I think the most important is to be successful – we will have to deliver. I don't want us to be very happy. I'm at Ferrari, so the most important is to win and the challenge is in front of us."
The Frenchman understands how enormous and prestigious Ferrari is in the world of F1. Hence, he is extremely determined to lead the team towards their ultimate goal, which is to win both championships. However, it is easier said than done since Red Bull will be doing everything to defend their crown, and Mercedes will also be in the mix, trying to return to the top.