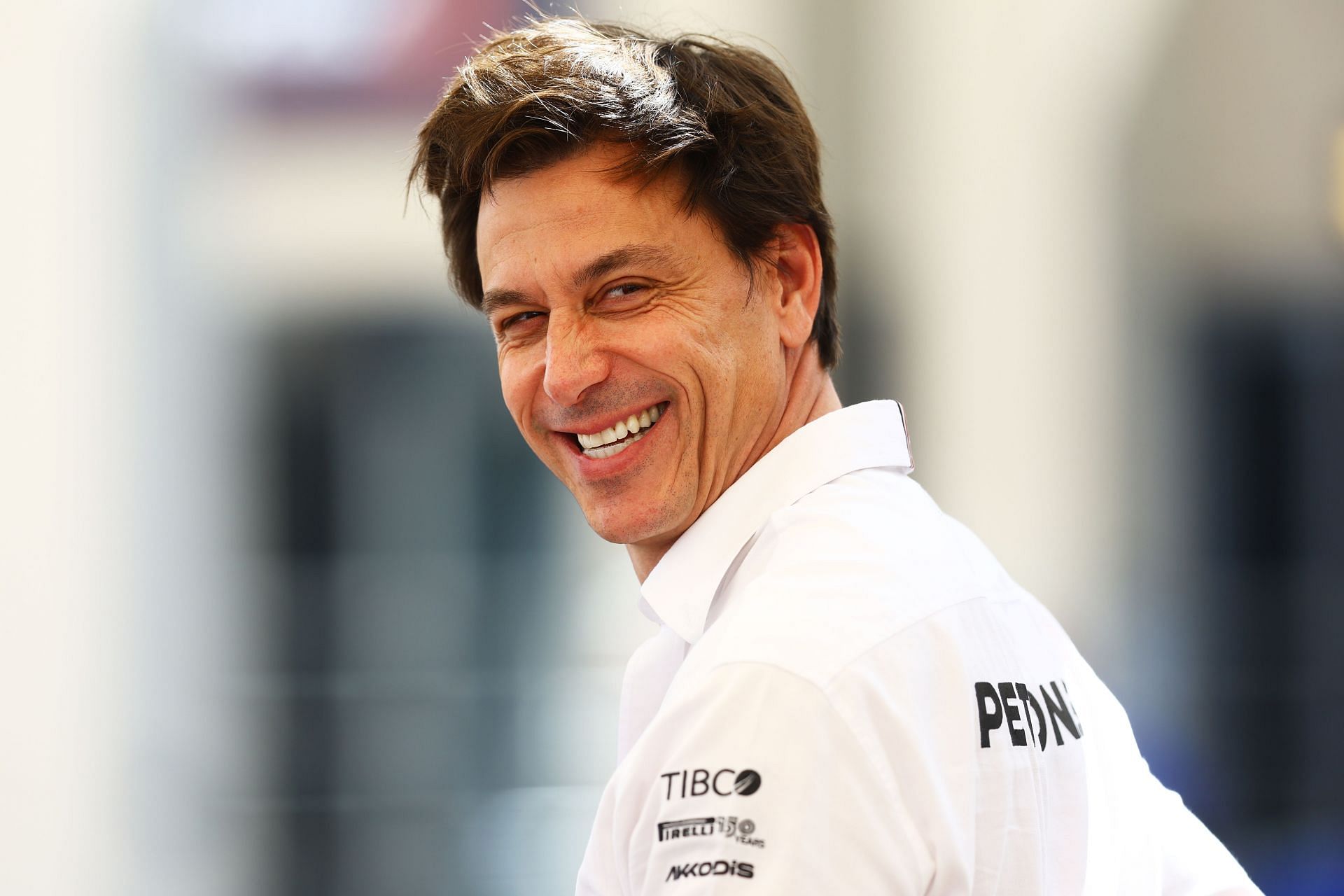 Mercedes boss Toto Wolff has said that the return to the black livery is a part of the team's weight-saving exercise. Last season, multiple teams struggled with the weight of their cars, with many of them, including Red Bull, being over the prescribed limit.
This season, the weight limit has remained the same. As only so much of the weight of the car can be reduced by making it lighter, multiple teams have opted to introduce a shade of black in their livery to save weight.
Wolff told RacingNews365 that Mercedes too trode the same path and opted to bring back the iconic livery. He said:
"We were overweight last year, and this year we have tried to figure out where we can squeeze out every single gram. So now history repeats itself. You will see that the car has some raw carbon bits along with some that are painted matte black.
Of course when we changed the livery in 2020, the main driving factor was to support the diversity and equality causes, which are always close to our heart. The colour black became part of our DNA at that point, so we are pleased to return to it."
---
The new Mercedes is more of an evolution than a revolution – Technical director
Talking to the media, Mercedes' technical director Mike Elliott said that the new car is more of an evolution than a revolution. There are minor changes made to the sidepods, but it's still the 'zero-pod' philosophy that's at play. He said:
"Last year, once we had figured out what we needed to do, it took a huge amount of work to get ourselves moving forward. Towards the end of the season, you could see the performance improving, and the winter has been a reset. We have done all the things that we wanted to do with the W13 last year, but (we) weren't able to because of resource constraints or because our focus was elsewhere fixing other issues."
He added:
"With this generation of cars, the performance is all in the detail. When you look at the W14, you will see the DNA of the W13 but also a lot of evolution and detail improvement."
Mercedes will hope to take the fight to Red Bull and Ferrari this season for the title. The German team finished behind the duo last year and will look to redeem themselves in 2023.