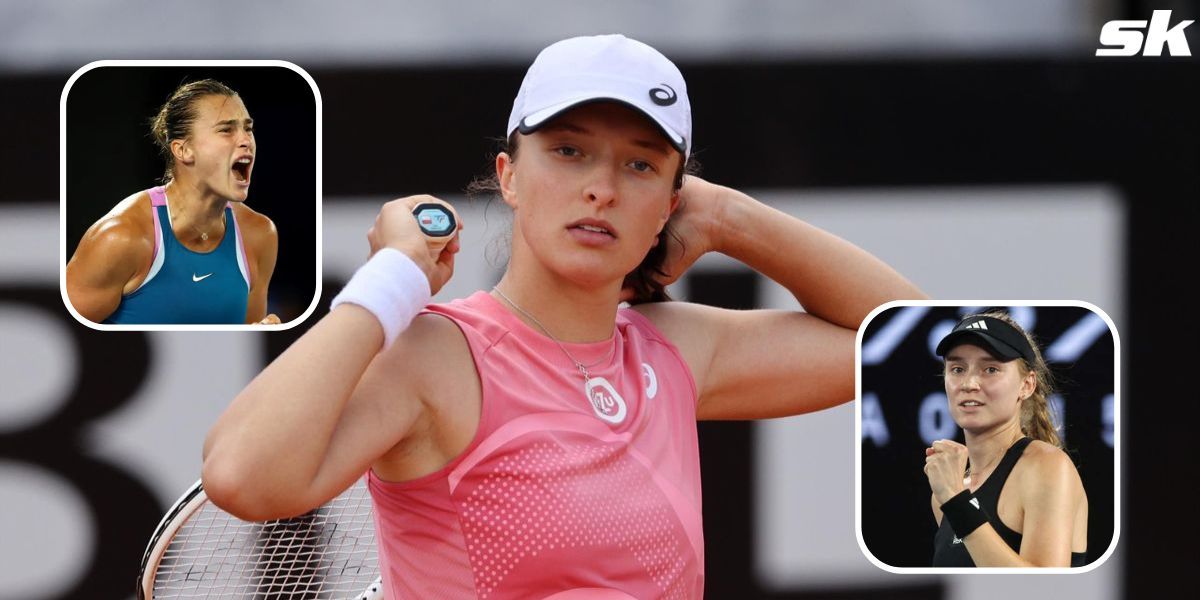 Iga Swiatek has admitted that she does not have the expertise when it comes to winning points through serves like Aryna Sabalenka and Elena Rybakina.
Swiatek is known for her returns rather than serves. The speed that the World No. 1 is able to generate on her forehand and backhand shots is second to none currently on tour.
Her forehand top-spin reached 3,453 rpm, and her backhand speed peaked at 76 mph at the 2022 French Open, the fastest of any female player in the draw. However, she has often found it difficult to dictate her match through serves.
During the post-match press conference at the Qatar Open, Swiatek acknowledged that she is "not Rybakina or Sabalenka" to win points through serve but rather someone who does so through rallies. However, she expressed hopes of bettering her serve in the future.
"I know that I'm not the kind of player who is just going to serve and win points from it, like I'm not Rybakina or Sabalenka. I'm more just kind of player who's gonna put the ball in and win a point by rally. But for sure I'm working on my serve, and I'm trying to get it better and better," she said.
Swiatek realized that it was essential to improve on her first serve after her disappointing campaign at the 2023 Australian Open.
"Basically the time after Australia we really focused on getting more rhythm on the first serve, and I guess it worked. But I will see what future is gonna bring. We'll see, yeah," added the 21-year-old.
Iga Swiatek crashed out of the Melbourne Majors in just the fourth round after suffering a defeat in straight sets against eventual runner-up Elena Rybakina.
---
"I feel like if my rhythm on the serve is going to be fine, I'm going to serve well" – Iga Swiatek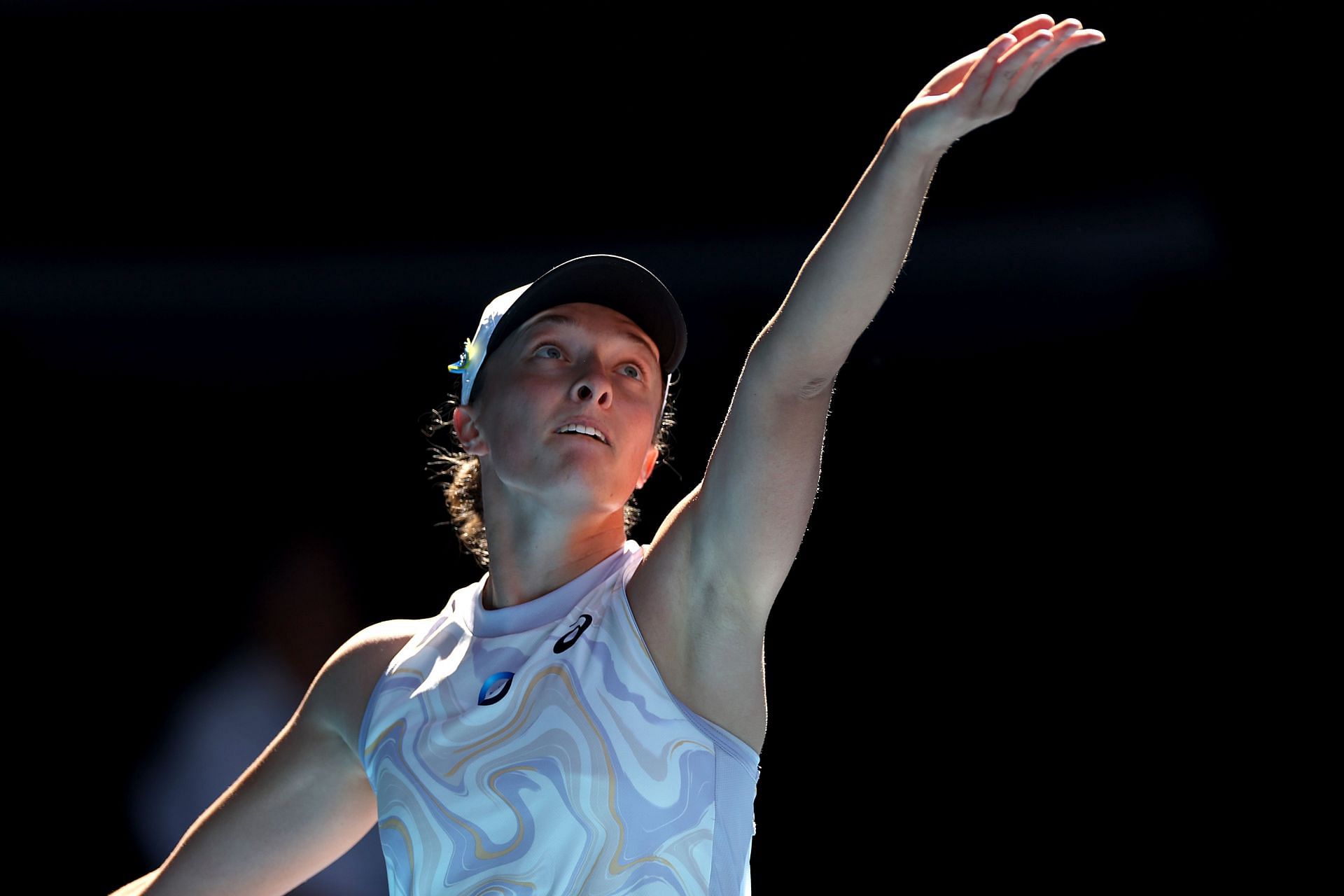 Iga Swiatek has stated that she just needs to find the "rhythm" to consistently hit good serves during matches.
Swiatek observed that there are a lot of small technical things to focus on when it comes to her serve, but pointed out that everything finally boils down to finding the proper rhythm.
"Yeah, there is like a lot of, like, small technical things, but overall I feel like if my rhythm on the serve is going to be fine, I'm going to serve well," the Polish player expressed.
At the ongoing Qatar Open, Iga Swiatek will face either fourth seed Coco Gauff or Veronika Kudermetova in the semifinals on Friday (January 17).