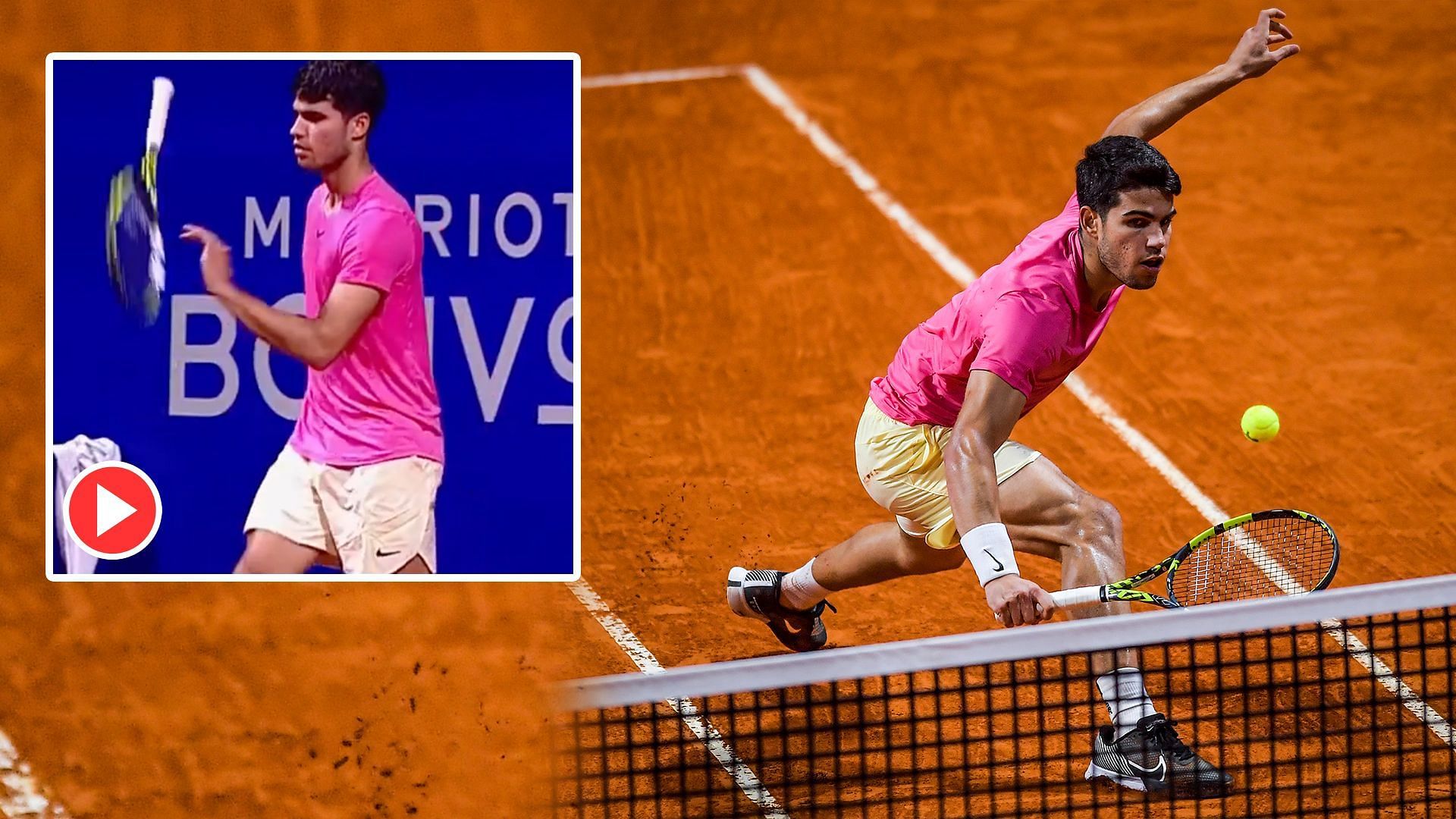 Carlos Alcaraz put on a show for the audience as he demonstrated his skills with the tennis racquet at the 2023 Argentina Open.
Carlos Alcaraz returned to the tour after a long injury break and managed to defeat Laslo Djere in front of a full audience in Buenos Aires on Wednesday night. The 18-year-old Spaniard fought hard in his first match in 104 days, winning 6-2, 4-6, 6-2.
Alcaraz suffered an abdominal injury in November 2022, which forced him to withdraw from several events, including the ATP Finals and the Davis Cup Finals. He then had to postpone the start of his 2023 season due to a right leg injury, which led to him pulling out of the Australian Open.
At the Argentina Open, the top seed showed off some of the tricks in his arsenal as he spun his tennis racquet around to thunderous applause from the fans watching. The Spaniard can be seen spinning his racquet around single-handedly with complete ease.
"AlcaraZ with the racquet SkillZ." TennisTV captioned their post.
The former World No. 1 expressed his gratitude for the support of his fans as well as for the warm welcome extended to him in Buenos Aires.
"I'm really happy. It was such a great crowd and atmosphere, so I can just say thank you to all the fans here in Buenos Aires for the warm welcome that I received in this first match. I hope to keep going with this energy," the Spaniard said in his post-match interview.
Alcaraz said that he was glad to be competing again as he registered his first win of the season.
"It's a great feeling to win again. It's been a long time for me, no competition and no matches, just recovery. And finally I got my first win of 2023," the World No. 2 said.
Carlos Alcaraz will face Dusan Lajovic in the next round of the Argentina Open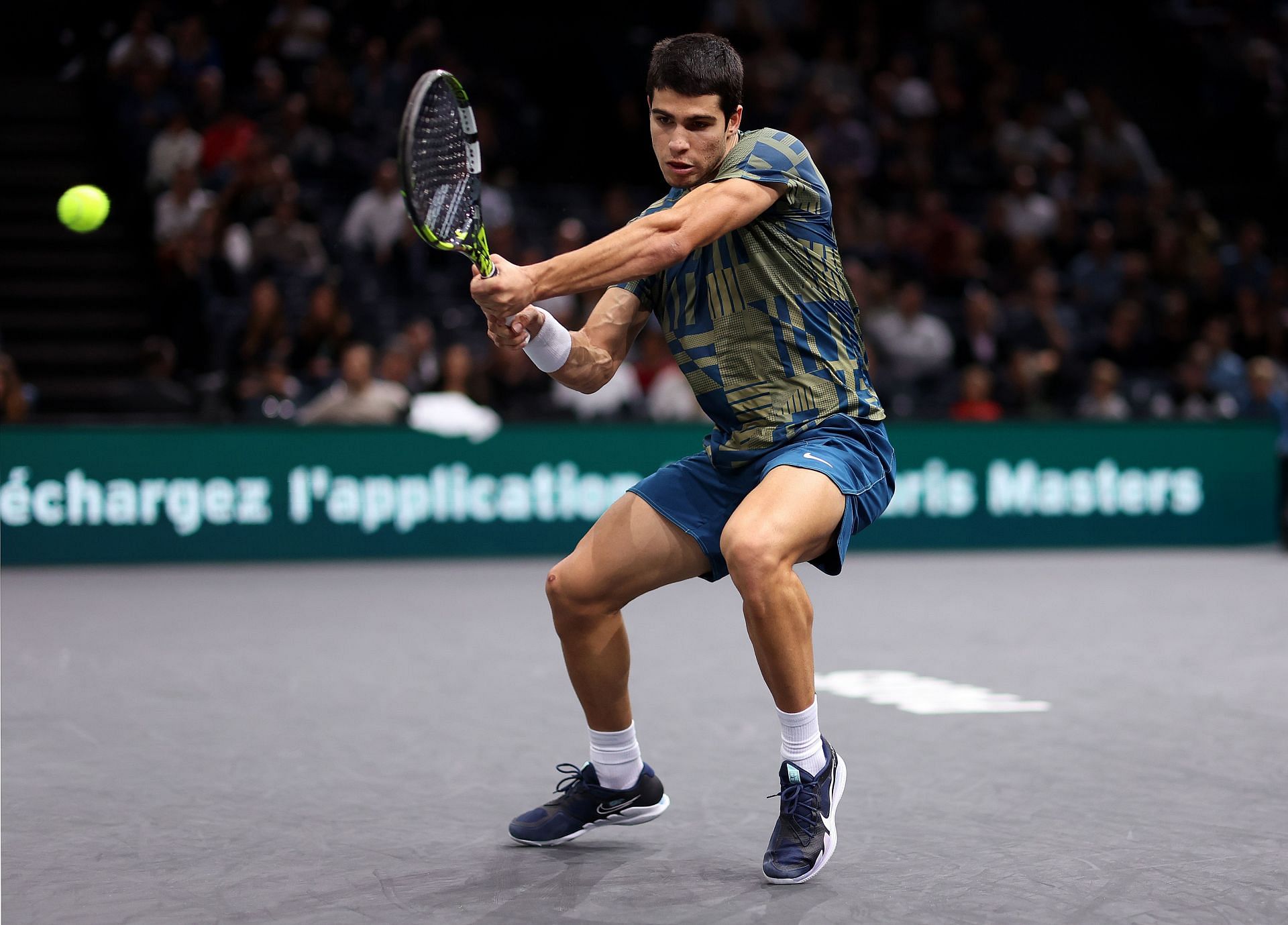 Carlos Alcaraz will take on Serbia's Dusan Lajovic in the quarter-finals of the 2023 Argentina Open. Lajovic defeated Camila Ugo Carabelli 6-3, 6-1 in his first-round match at the tournament.
Carlos Alcaraz currently leads their head-to-head 1-0. In their sole prior encounter, the 19-year-old emerged victorious with a score of 6-2, 6-1, 7-5, in the second round of the Australian Open last year.
The US Open champion will be looking to gain ranking points in his debut appearance at the Argentina Open to wrestle the World No. 1 ranking back from Novak Djokovic.