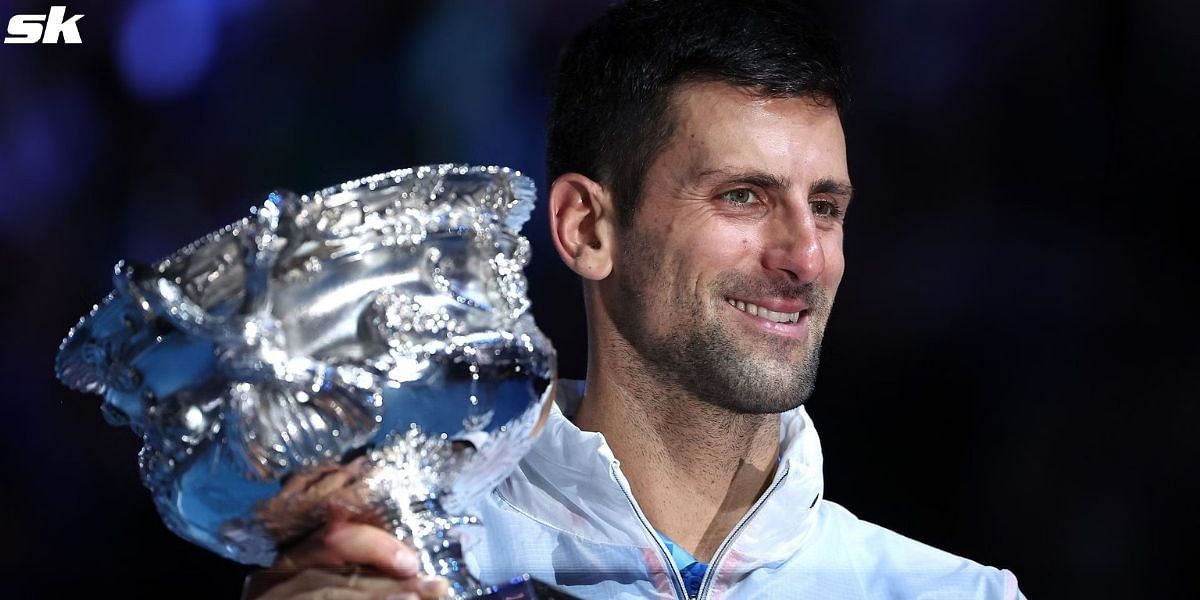 Novak Djokovic's mental coach Pepe Imaz has said that he is very impressed with the way his pupil has grown as a human being, lauding it as one of his "greatest characteristics." Imaz, who started working with Djokovic after his maiden French Open triumph in 2016 – said that the Serb is eager to constantly evolve as a person.
Although Djokovic had a memorable season in 2022, winning five titles – including Wimbledon and the ATP Finals – he missed quite a few prestigious tournaments. The Australian government deported him in January due to his unvaccinated status against the coronavirus. He also missed four Masters events in North America, as well as the US Open.
However, the 35-year-old bounced back and won his tenth title in Melbourne last month to level Rafael Nadal's record of 22 Majors.
In a conversation with Marca, former Spanish player Imaz praised the Serb for his willingness to keep growing.
"He wants to grow inside and that is not very common in a sport at such a high level, in this self-centered society, to grow in that way, to be involved with himself to grow as a human being, that is one of the greatest characteristics that Novak has," Imaz said.
Imaz added that beyond all of his on-court success, the World No. 1 has the desire to grow, both on a personal and professional level.
"Let people know that beyond the one who lifts so many trophies and plays so well, is a human being. He has opened his person, his being, and his heart to me for years. He is a human being with a desire to grow and has an evolution, not only in tennis, but human and personal, how he is at home, in his family, with his people, and that is very nice," he added.
---
"We talk and share" – Novak Djokovic's mental coach on how they work together
Novak Djokovic's mental coach Pepe Imaz rarely travels with him to tournaments, but still plays an important part in his team. Imaz, 48, neither claims to know more than the player nor gives him any advice. They just communicate and share with each other what's there in their minds.
"I'm not on the court, I'm just at his house, in the calm, in the quiet," Imaz said. "I would like to make it very clear that I'm neither someone who knows more than him and teaches him, nor someone who gives him advice, nor someone who knows something he doesn't know."
"What I am is a human being in the process of growth. I have enough of my own, and I share with him because he wants me to. We talk and share. For me, that's very important," he added.
Djokovic will next play at the ATP 500 Dubai Duty Free Tennis Championships, beginning on February 27.