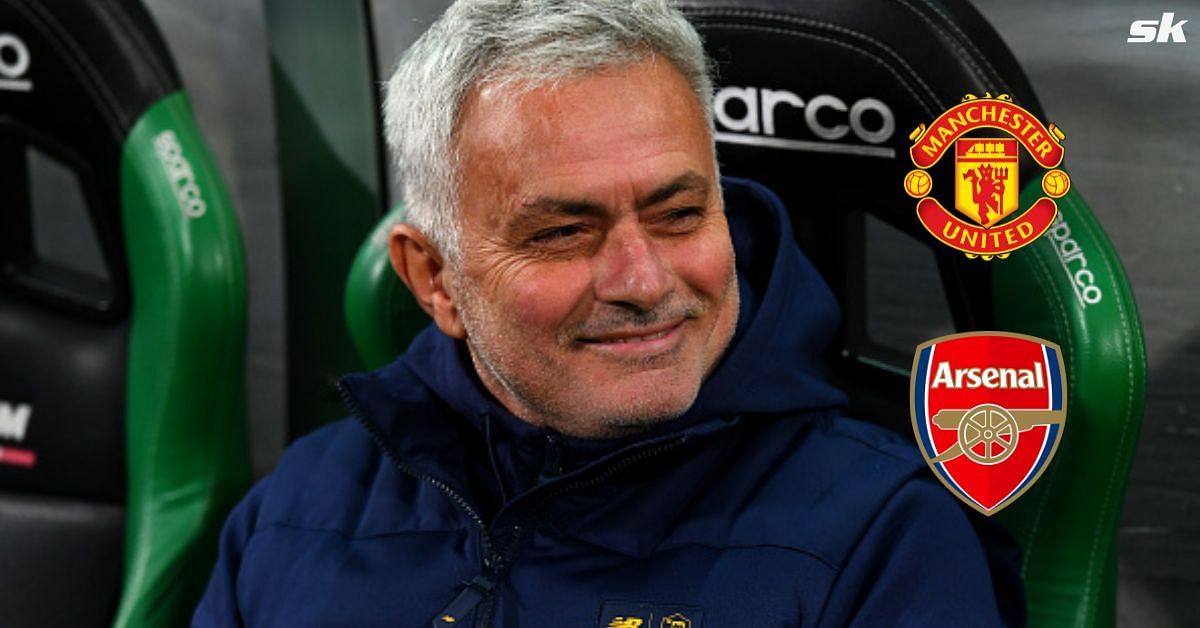 AS Roma manager Jose Mourinho has named Arsenal and Manchester United as his favorites for the UEFA Europa League this season. He believes Barcelona and Juventus are also in the running to win the title.
The Round of 32 of the Europa League starts today (February 16), and the former Chelsea manager has ruled his side out of the running. They won the UEFA Europa Conference League last season, but the Portuguese manager does not think they can repeat it in the second-tier competition this season.
Speaking to the media ahead of AS Roma's clash with RB Salzburg, Mourinho claimed the clubs coming from the UEFA Champions League are always favorites to win. He said:
"When I was talking about sharks, I was talking about clubs made to win the Champions League and which are in the Europa League. Arsenal, Barcelona, Manchester United and Juventus; the responsibility rests entirely on them."
He added:
"The weight we felt last year in the Conference League is now on the shoulders of these teams. Salzburg is not made to win the Champions League but to compete. They did it well, but they finished third and now they're here with us."
---
Jose Mourinho is not a fan of clubs coming from the Champions League and playing in the Europa League. He labeled them as 'failed sharks' from the top competition and does not believe they should be added to the next tier.
He said earlier this season:
"I see them [Betis] as candidates, but the failed sharks of the Champions League will arrive, and they will come in hard. They shouldn't come but it's the reality. It's going to be fun. The failures of the Champions League."
Mourinho added:
"The ambition of the players is not to win the Conference League again, but to go to the Europa League playoffs, although there will be teams that have been built to win the Champions League."
Barcelona and Juventus were eliminated from the Champions League earlier this season. The Catalan side face Manchester United, with the Turin side face Nantes in the first leg of their respective ties today.