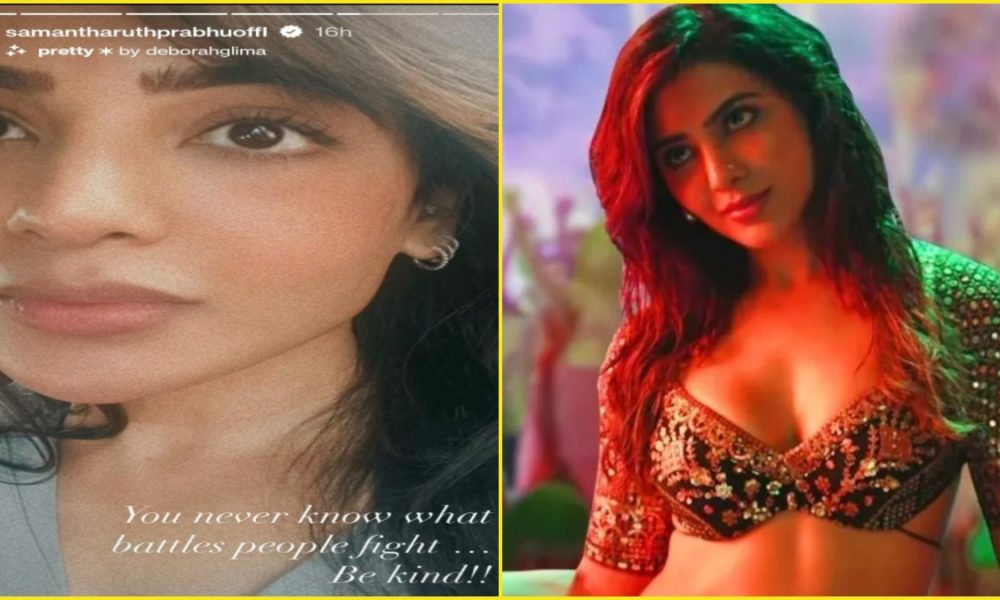 New Delhi: Samantha Ruth Prabhu posted an enigmatic message about fights and showing kindness in the midst of allegations that she had rejected a jaw-dropping offer from Pushpa 2. The actress, who has been suffering from the autoimmune disorder Myositis, took to Instagram Stories and published a selfie with a letter imploring followers to show kindness to each other.
In the caption, she mentioned that no one can ever know what battles people fight. "Be Kind!!" she added, posting a selfie of herself with nude make-up. Samantha looked to be wearing a grey shirt with her hair untied in the close-up photo.
Here is the Instagram story posted by Samantha Prabhu: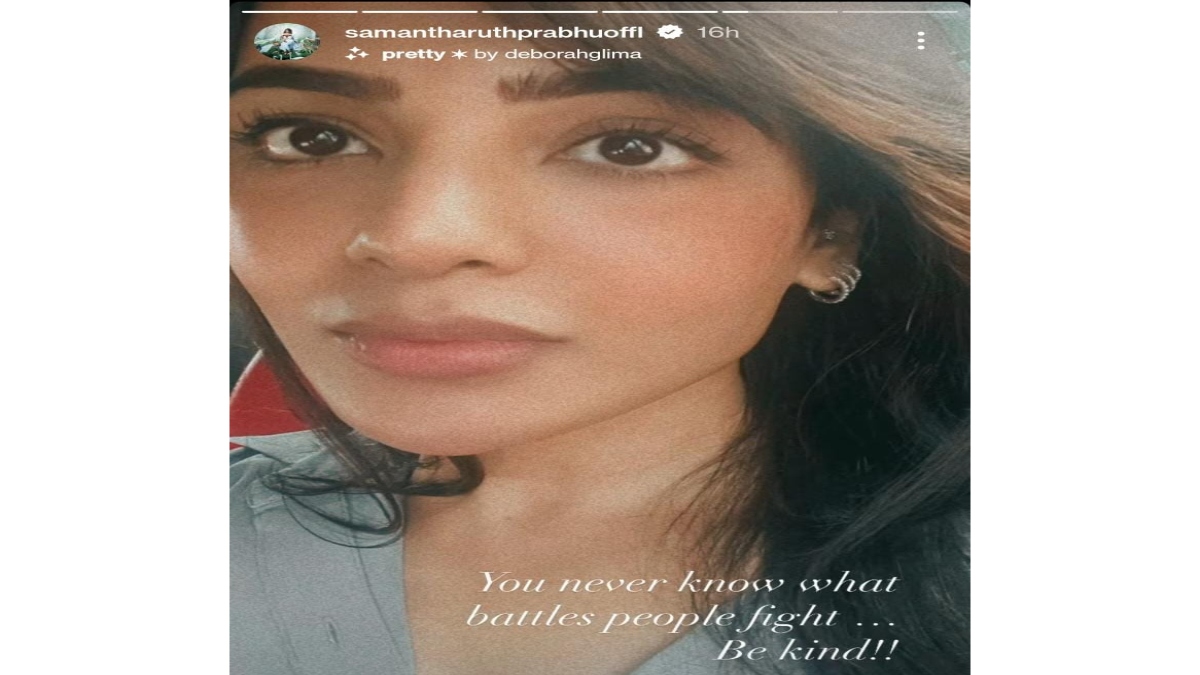 Samantha reportedly rejected a huge offer to feature in Pushpa 2 on Wednesday. Following the popularity of Oo Antava, Pushpa 2 director Sukumar invited Samantha for another special item number in the film series "Pushpa" starring Allu Arjun and Rashmika Mandanna. However, the actress allegedly declined the invitation because she is not prepared to perform another item number at this time.
According to the reports, the producers are "working hard" to persuade her. It is also rumored that director Sukumar constructed a tiny role for Samantha and linked it to the plotline. It will be interesting to see if the actress reconsiders her decision.
Watch the 'Oo Antava' track here:
Meanwhile, Samantha responded to Manoj Bajpayee's previous statement in which he expressed concern about how intensely she works herself. In a conversation with RJ Sidharth Kannan, Manoj was questioned about what he would advise Samantha if he could tell her anything. "Go easy on yourself," the actor said. She works quite hard. The amount of physical stress she would force herself through while working on sets of The Family Man 2 used to worry me." Samantha responded to the actor on Twitter, promising him that she would try to be kind to herself.