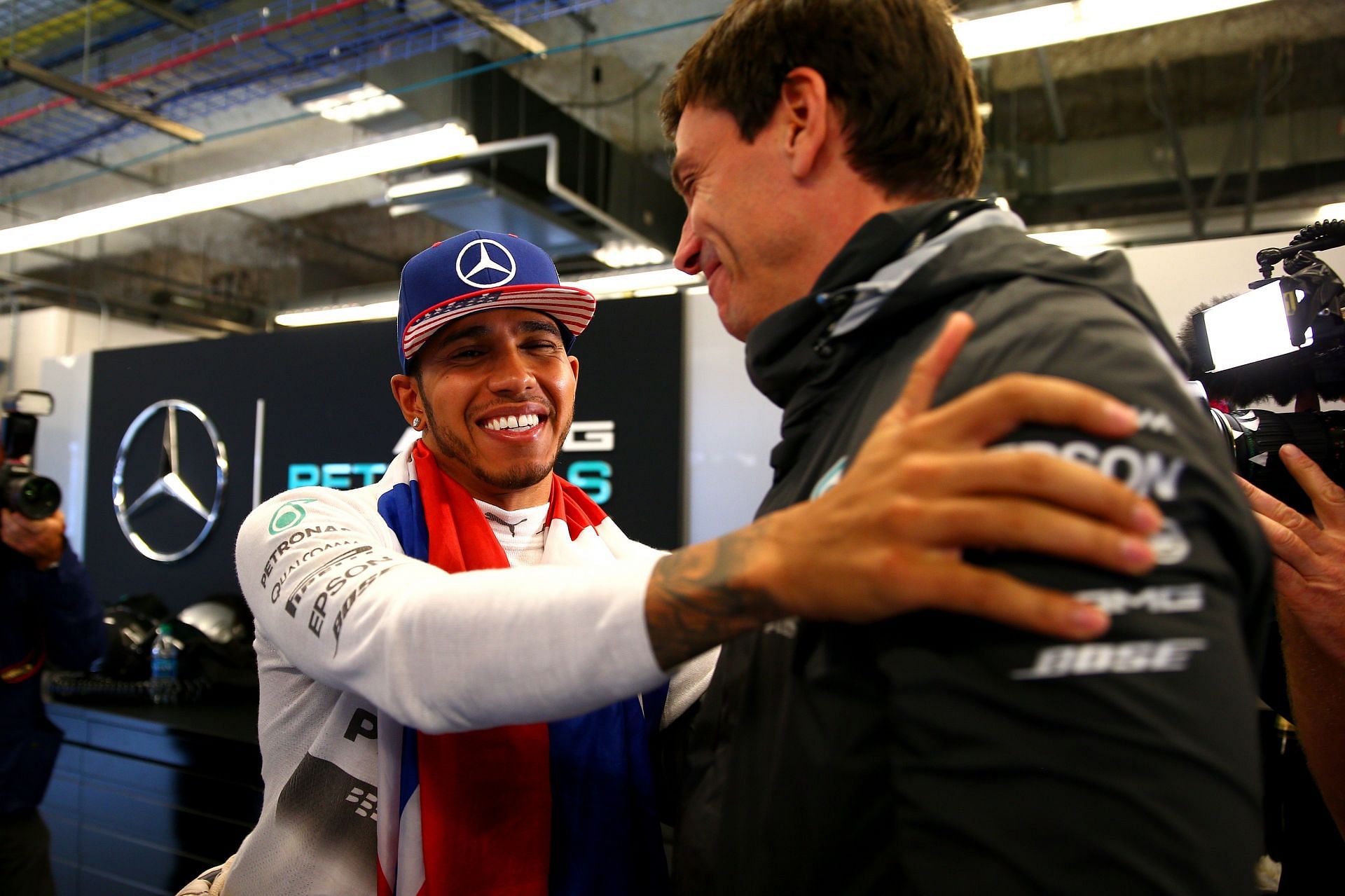 Lewis Hamilton dropped a cheeky hint that he's planning to stay in F1 for a while. The Mercedes driver's future has been a topic of constant scrutiny, as his contract expires at the end of the season. There have even been reports of Hamilton signing what's supposed to be a ten-year deal with Mercedes that will include a 2-year extension and an eight-year brand ambassador role.
Hamilton has been a part of the team for a decade now. He moved to Mercedes from McLaren in 2013 and has enjoyed tremendous success since then. During the car's launch, Hamilton was asked about where he gets the motivation to continue in the sport after being it for so long.
He talked about how his love for racing has never diminished as he dropped a hint about wanting to continue for a few more years. Hamilton said:
"I've been here a long time. I don't know I think it's the combined energy of all the individuals in the team. I love being a part of the team that's working towards a common goal. I continue to love racing. I think that's never changed as a part of my DNA and I just always believe that I can get better.
I just always love that challenge of the mental and the physical element of it, of just having to deep-dive and just extract more performance from yourself and from the people who are around you, from the car that's constantly evolving."
#F1: Lewis Hamilton says he loves being part of a team that continues to work towards a common goal, continues to love racing as it's part of his DNA, and says he plans "to stay a little bit longer," in the sport.

— deni (@fiagirly) February 15, 2023
He added:
"You know, it's not the same car every year; it's always changing; it's always new tools, always a new logbook that you have to get used to, and I love that, so, you know, I'm planning to stay a little bit longer."
---
Lewis Hamilton coming off statistically his worst season in F1
Lewis Hamilton is coming off the worst season of his F1 career, and there's certainly scrutiny starting to build around him.
He got outscored by his teammate George Russell last season. For the first time in his F1 career, Hamilton did not score a win or a pole position. To exacerbate things, he finished P6 in the championship, his worst placing in a season.
This season. Hamilton will hope for redemption and get back to the top after agonisingly losing the 2021 title to Max Verstappen in Abu Dhabi. It remains to be seen how the car performs this season, but if it's good enough, the seven-time champion should be in title-winning contention.