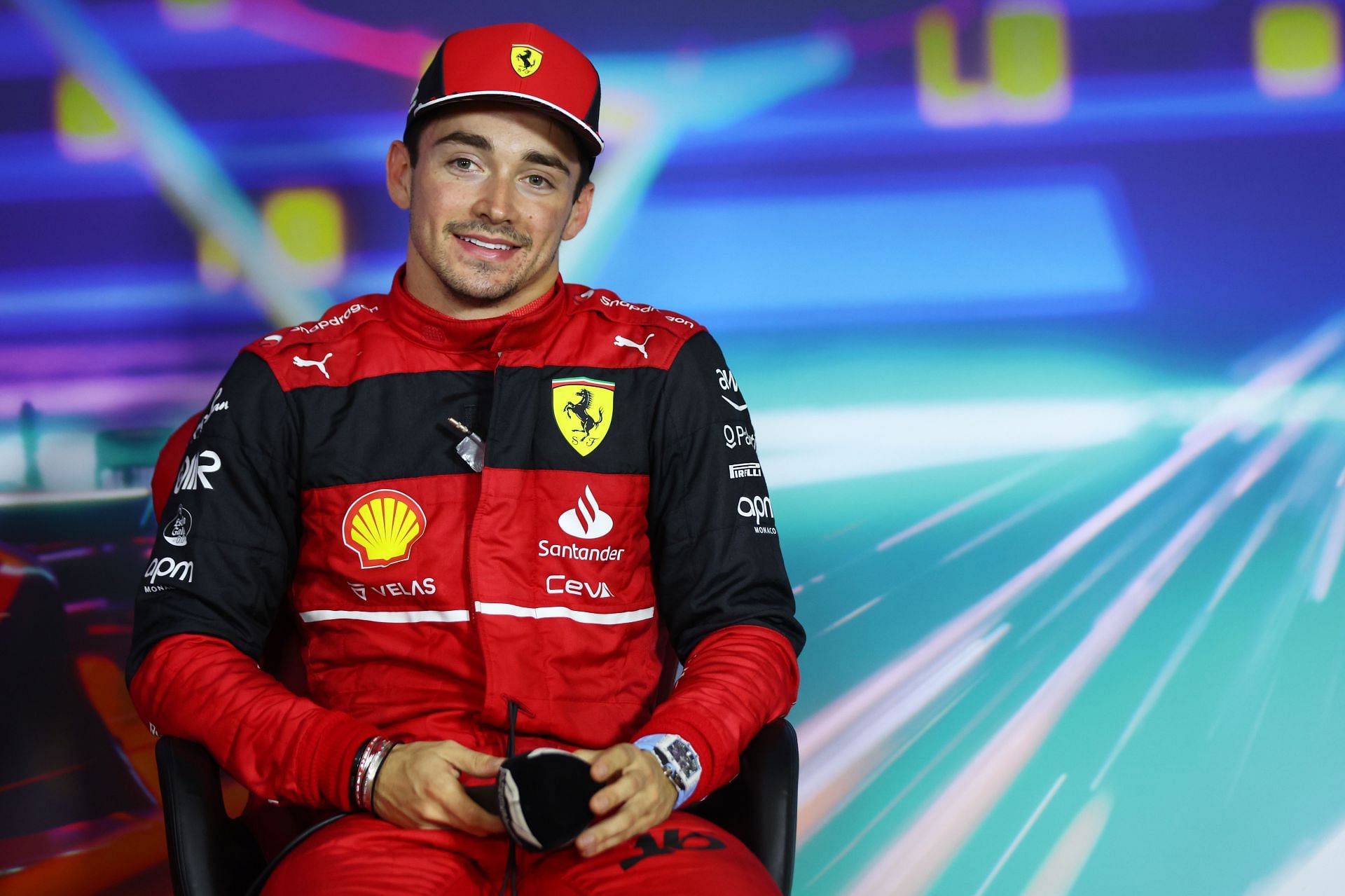 Charles Leclerc recently praised Ferrari and their fans for being so passionate. The Monagasque was at Ferrari's 2023 car launch, where he and Carlos Sainz spoke to some Tifosi who were present at the Fiorano track, revealed their new car, and even got to drive it on the track for the first time.
There was a humorous clip played at the car launch event in which Frederic Vassuer, Ferrari's new team principal, did a coin flip to decide which driver would drive the new SF-23 first. Charles Leclerc won the coin toss and drove two laps around the Fiorano circuit during the launch event.
After completing his two laps, he returned to the event's anchors and expressed his thoughts on the car and praised the faithful fans of the Italian team, saying:
"It's amazing to have a grandstand in Fiorano with all the Tifosi here. There are also loads of Tifosi there at the bridge. It is very, very special to feel the support also on a day like this. I don't think it happens to any other teams, and that's why Ferrari is so special."
Charles Leclerc later explained how it feels special to drive a real car which was tested extensively on the simulator. He was delighted by how the car felt and even discussed the car with his engineers before and after the two laps. Leclerc said:
"It feels good – the first kilometres with this new project after doing so many kilometres on the simulator, it feels special. Everything went smoothly. Obviously, with two laps it's difficult to go into details but I already gave my feedback once I was in the car there to the engineers to get the first feeling. The car was running well, smooth, everything went really well.
Though the launch event didn't include Carlos Sainz driving the 2023 challenger, he too got to drive it a few minutes after the event.
---
Charles Leclerc reveals his 'goal' for the 2023 F1 season
Though Charles Leclerc drove brilliantly in the 2022 F1 season when compared to his previous performances, he lost the championship to Max Verstappen, who kept increasing his lead by dominating the season.
Leclerc has made it clear that he wants to win the world championship in 2023. During Ferrari's car launch event, the Monagasque said:
"The goal is to win, clearly. Winning is what motivates me and the team. I'm excited to get back in the car and try to win that championship."
🎙️| Charles Leclerc:

"I want to be World Champion in 2023. I know the president, John Elkann, said it is a goal to be achieved by 2026, but I cannot accept this deadline. I am very impatient."

"I will prepare and do everything possible to become World Champion in 2023." 💪❤️ pic.twitter.com/l3auZ6DY0J

— Ferrari News 🐎 (@FanaticsFerrari) November 5, 2022
There will be several obstacles that Charles Leclerc has to go through in order to win his first world championship. Max Verstappen and Red Bull will be doing everything to defend their crown.
Additionally, Mercedes will try their level best to bounce back from a poor 2022 F1 season and fight for the title as well. Finally, Ferrari themselves need to be accurate in making strategies, something that they didn't do in 2022.