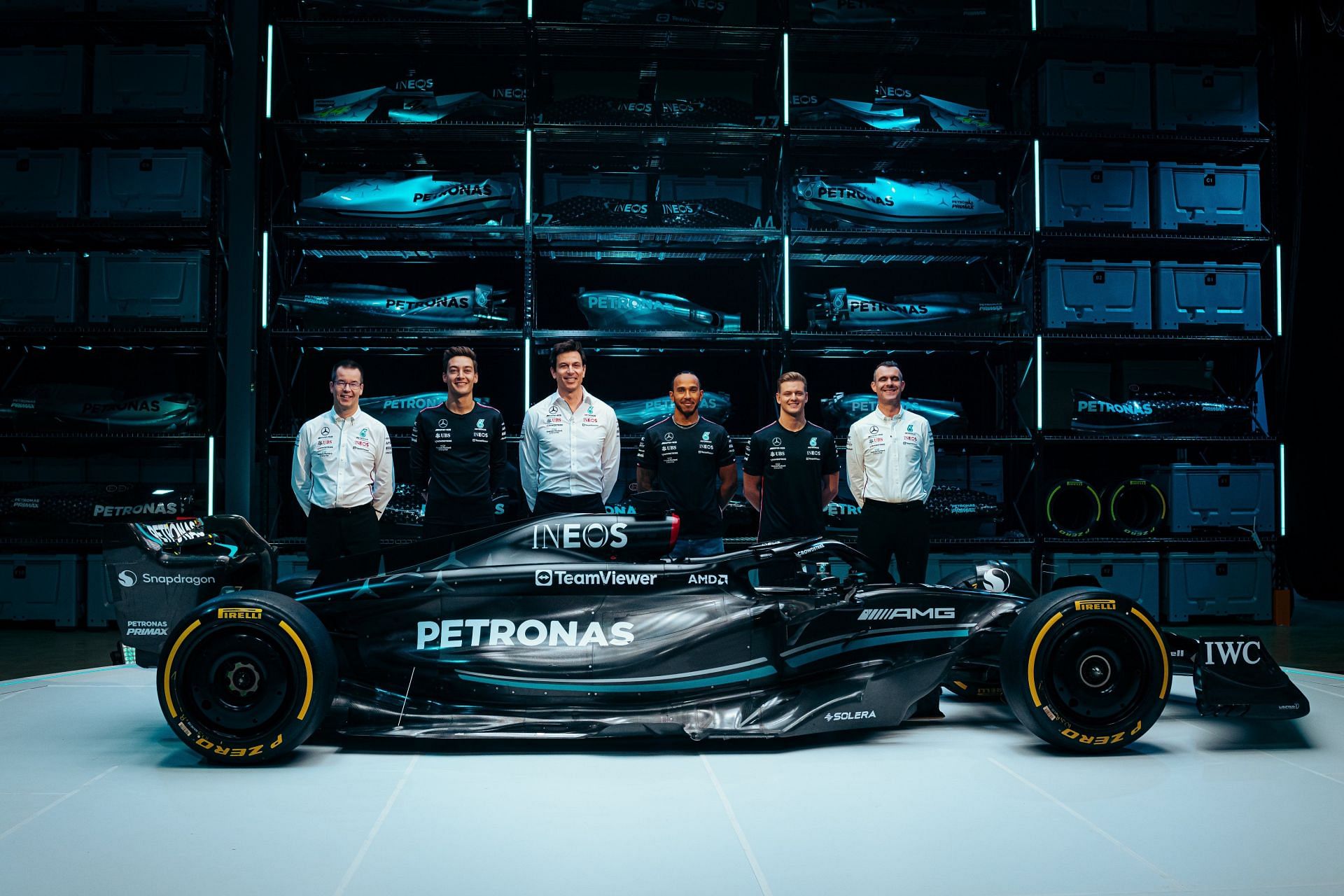 Mercedes technical director Mike Elliot is hopeful that the new 2023 F1 challenger will not suffer from the same bouncing effect that last year's challenger did.
Bouncing was one of the major issues that plagued the team last season, thwarting the team's development plans significantly. Not only on the development side, the car was problematic on the straights, with Lewis Hamilton in severe pain after the race in Baku.
The 2023 F1 challenger saw Mercedes going back to a black livery, but Elliot answered an important question about the car during its launch. He said that the team have taken steps to ensure bouncing won't happen.
"Well we have to hope, not. I think if you look at the learning we took from last year, you look at the tools you put together. Hopefully, we've got all the metrics in place to understand what we need to do the car so that it doesn't bounce but fingers crossed."
Summarising how big the challenge was for Mercedes this winter after having a disappointing 2022 season, Elliot said.
"It's been a huge challenge, if you look at where we were Last year, we made some amazing progress towards the end of the season, but we knew it was going to be a big winter; we knew we needed to dig deep. I think it's been amazing to watch the efforts both at Brackley and Brixworth that's gone into this car. Huge amount of hours, huge amount of intellectual thought to try and get the design that we've got to, and let's hope it's a good one."
---
George Russell feels Mercedes ready to fight for title
George Russell is confident about Mercedes' prospects this season and that they are ready to challenge for the title. He said:
"We are all here to win; it's as simple as that, and we need to go out, and we need to see what challenges we are facing with, but the team has put so much hard work into this car. The motivation and the fire in the factory is just immense; people don't want a repeat of what happened in 2022, so we're ready for it. We are motivated to fight for it."
The 2023 season is going to be crucial for Mercedes, as they will hope to take the challenge to Ferrari and Red Bull after the disappointment of 2022.