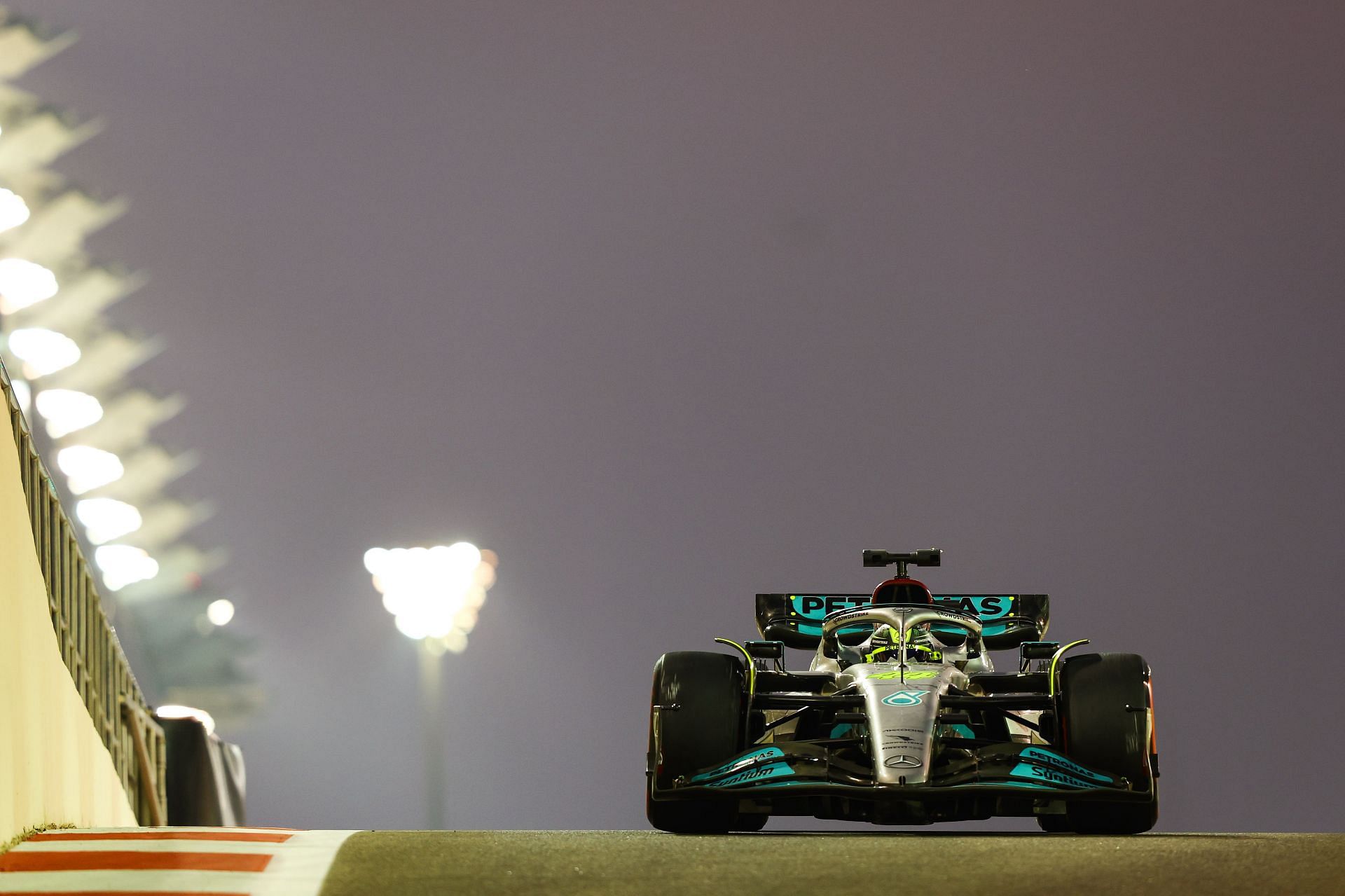 Mercedes continue to persist with the zero-pod concept they introduced last season. Technical director Mike Elliot explained that saying that the team kept the same DNA. They introduced the zero pod concept last season but struggled massively with excess drag and a peaky car.
The team was also the worst affected by porpoising, as Lewis Hamilton even complained of back pain after the race in Baku. This time, the team appears to have gone ahead with the same philosophy.
Talking about the car still having the zero pod concept, Elliot talked about how the key is in the details. He said:
"It's all going to be in the details, and it's a lot of the bits that you can't see. Particularly under the floor, there's going to be a lot of development. I think some of the key bits for us, we've completely changed front and rear suspension, trying to help with the weight of the car but also trying to help with some of the handling."
He added that Mercedes still feature quite a few significant changes in the bodywork:
"You'll see there's quite significant changes in the bodywork, but the core DNA is still the same. We've sort of looked at every single area and said: 'Well, how can we improve what we've done?' We looked at the problems we had last year and said, 'how do we guarantee as best we can we don't have those problems this year'. So it's all in the details."
---
Mercedes stuck to their strengths with W14
Mike Elliot admitted that there were times last season when Mercedes thought that there was something wrong with the direction taken by the team. It took a lot of conviction to back themselves in getting the current design ready. Elliot said:
"If you look at the periods we had huge success, it's easy to take the car you've got and think: 'well, we will just build on that.' I think at times last year, we were questioning ourselves and saying, have we made a major mistake? Do we need to change what we're fundamentally doing?' But I think we know if we go in and sort of tear it all up and start again, you know you're going to start further backwards."
He added:
"So it's about making those right decisions. Although we had problems with the car last year, I think there was also a lot of goodness in the car. There's also a lot of things that did work for us. I think the drivers have talked about reliability, and that's been good. So I think you have to be careful and not just throw it all away and start again."
Mercedes will hope to fight for the title this season against Ferrari and Red Bull. It will be interesting to see how competitive they will be after the disappointments of 2022.