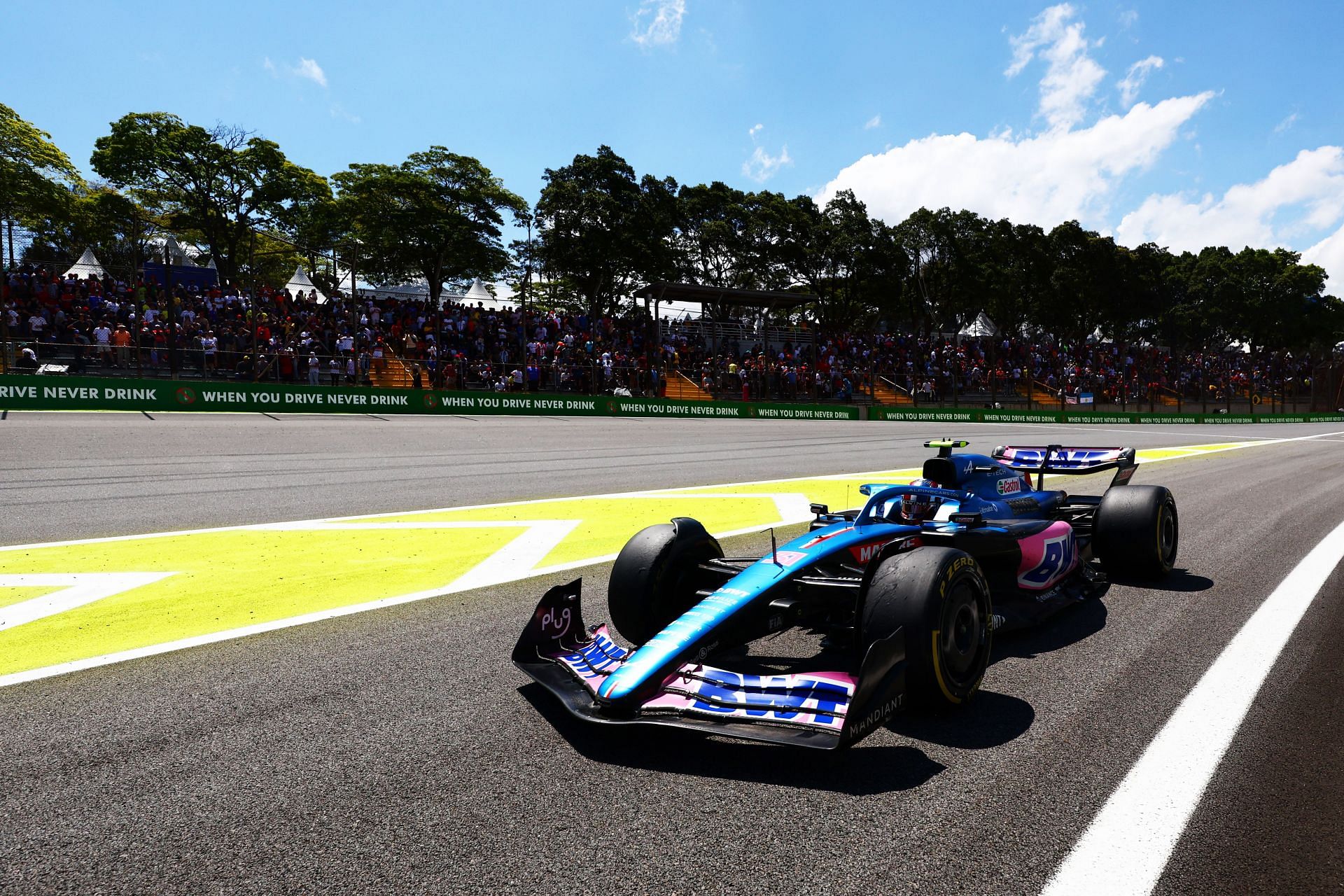 The 2023 F1 car launches are coming to an end, with Alpine being the last team to reveal their new car for the upcoming season. Since January 31st, we have seen all the teams reveal their cars one by one. Some of them had a long but boring car launch, while others only published pictures of the car. Ferrari even took a step forward and showcased their car by doing a few laps around Fiorano.
Like every other team, Alpine has also filled their social media accounts with hints and countdowns to the car launch event. This is simply to promote their brand and hype up the fans even more. In one of the first Twitter posts, the team confirmed that their car launch event will be held on February 16, 2023, at 8 pm GMT (3 pm EST, 12 pm PT).
Since millions of fans will be watching the event from all around the globe, they can simply take their time and convert it according to their own time zone to avoid missing anything.
Fans can expect the car launch to be live-streamed on Alpine's official YouTube channel and also on their official website. For the latest pictures of the new car, people can keep an eye on their official Twitter and Instagram channels. The car launch will also be streamed on F1's official YouTube channel.
Alpine will be revealing their car at a launch party in London, where people might hear from team boss Otmar Szafnauer and drivers Pierre Gasly and Esteban Ocon. Since the team has already completed a shakedown session with the new car, there is a slim chance of seeing it in action at the launch event.
After the French team reveals their car, it will mark the end of the 2023 F1 car launch month. The next big F1 event will be pre-season testing in Bahrain, which will commence on February 23rd.
---
Alpine CEO hopes that Pierre Gasly can bridge the gap between them and top F1 teams
Alpine CEO Laurent Rossi wants Pierre Gasly to be a technical leader and develop their car to bridge the gap between them and other top teams in F1. Rossi discussed how Gasly led AlphaTauri in the development of their car and how he could do the same in Alpine, saying:
"Hopefully he's going to bring what we need, which is to continue developing the car, because at the moment, we are still pretty much in the midfield and we need to take the car a notch up. So that's what Pierre, we hope, is going to bring. I mean, he was the technical leader in many ways, I guess, at AlphaTauri. We want him to continue doing that, grow the team, grow himself with us and take us to a new level."
The French team finished fourth in the constructor's championship in the 2022 F1 season, which puts them right underneath the three top teams: Mercedes, Ferrari, and Red Bull.