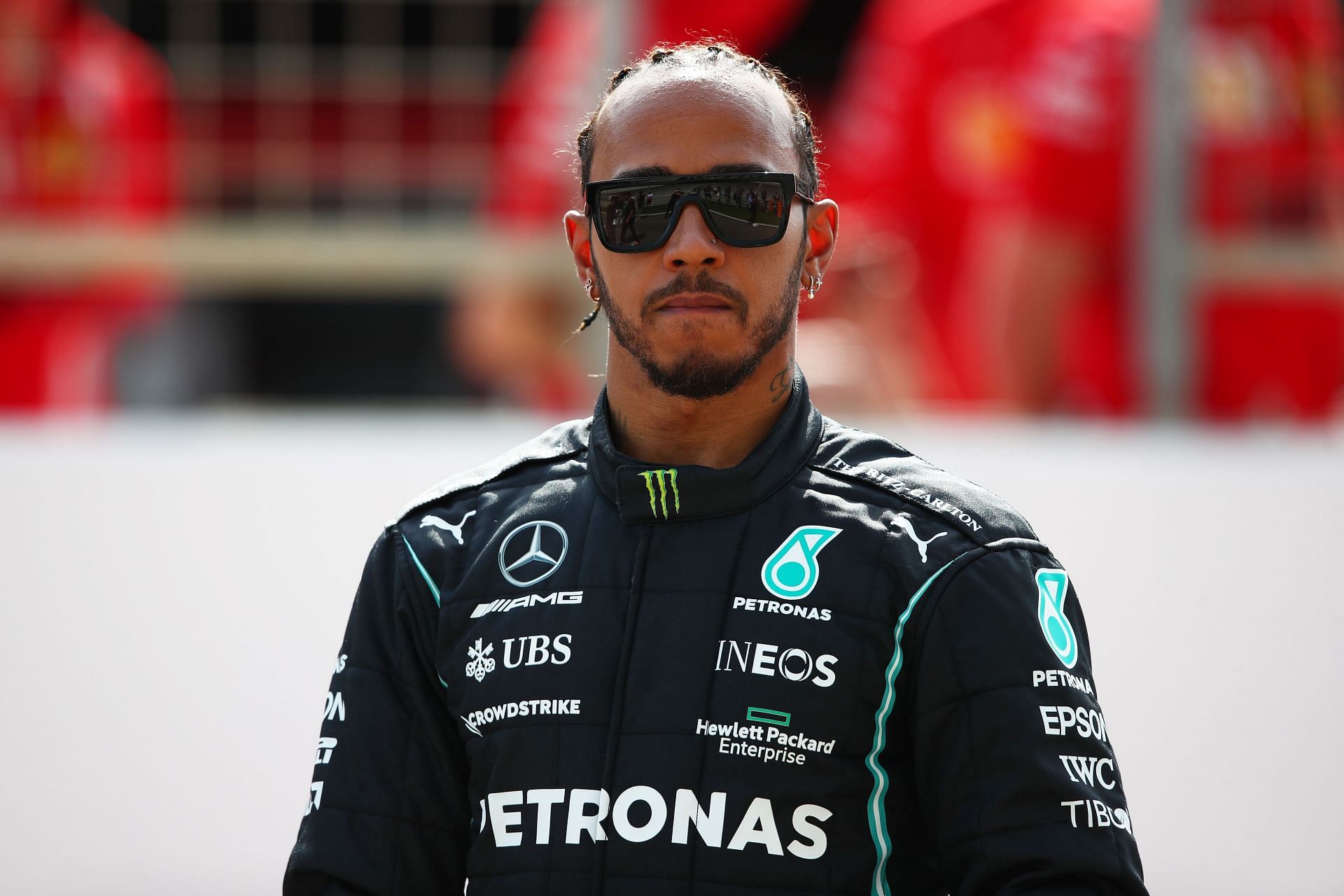 Lewis Hamilton was full of high hopes and ambitions for the upcoming season of Formula 1 at the launch of the team's 2023 challenger, the Mercedes W14.
After the fall of the team the previous season, the Briton is prepared for what's to come next season when the lights go out in Bahrain next month. He was impressed by the team's work on the car and the development they have made from the data they collected in the previous season.
Hamilton is ambitious and states that he will do whatever is necessary to win.
"To see the evolution of the car and the changes that have been made is fascinating. We've redesigned, optimised, and innovated so many parts of the car and that is impressive. And I love the new livery! It says, 'we mean business'. I'm excited to go racing again. I feel calm, energised, and have my focus sharpened. I'm ready to do what's necessary to win."
Mercedes revealed their 2023 challenger earlier today (February 15). The ceremony marked the presence of both their drivers for the upcoming season – Lewis Hamilton and George Russell.
The car is expected to be much more powerful than the W13, which brought the team down in the previous season. Hamilton, too, is hopeful for a better result this season.
---
Lewis Hamilton optimistic for Mercedes' 2023 challenge
Mercedes had one of their worst seasons in Formula 1 in 2022 and it was arguably Lewis Hamilton's lowest-rated season as well.
The Briton was unable to bag a single victory or a pole position throughout the season for the first time in his Formula 1 career. This was mainly due to W13's aerodynamics. IT made the car bounce violently on the straights, making it hard to drive and much slower than other cars on the grid.
However, with the development that the team has made in the past season, the W14 is expected to be much stronger than the W13. Speaking about the W14 George Russell stated:
"But I have been incredibly impressed with how the Team developed the car throughout last season. We have been building momentum throughout 2022 and we're excited to see how that has progressed over the winter."
Lewis Hamilton could potentially battle for yet another world championship since the car is expected to suit his driving style much better than their previous challenger. With Russell's performance in the previous season, there is a positive chance that he might include himself in a championship battle, too.