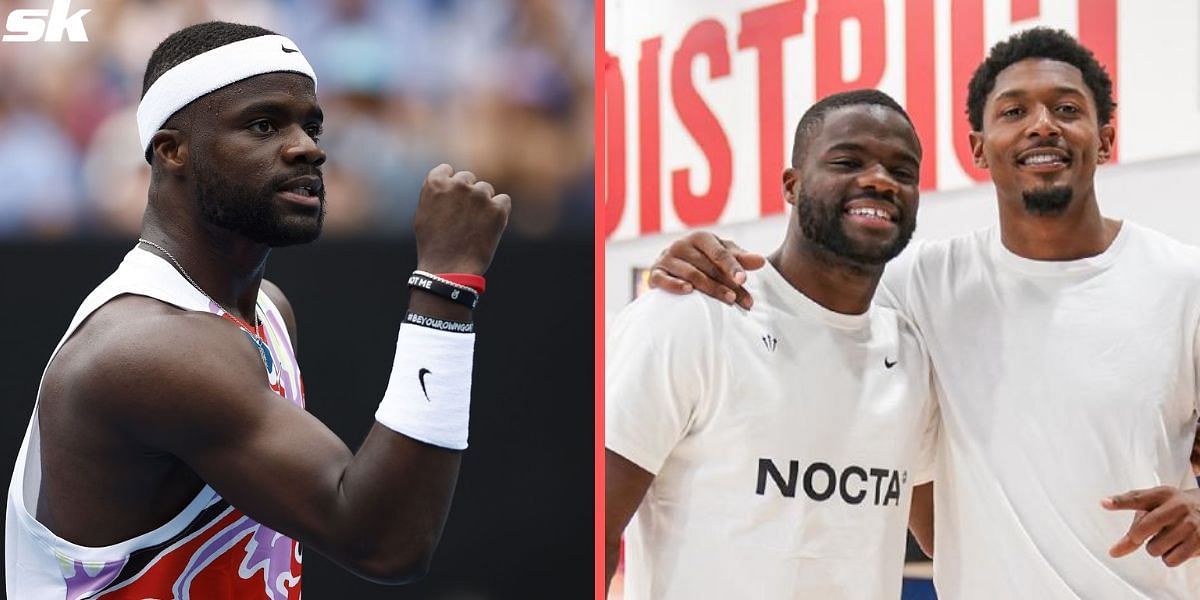 World No. 15 Frances Tiafoe congratulated Washington Wizards' shooting guard Bradley Beal on reaching 15000 career points.
Beal became only the second Wizards player to cross 15000 points during their 135-126 defeat to Golden State Warriors at Chase Center. He currently sits at 15007 points, 544 behind his team's all-time record, which is currently held by Elvin Hayes.
Frances Tiafoe, a huge fan of Washington Wizards, took to his Instagram stories to congratulate Beal on his achievement. The ATP World No. 15 shared a video of himself playing basketball wearing the 29-year-old's jersey. He can be heard saying:
"15,000 points baby. Congrats Brad."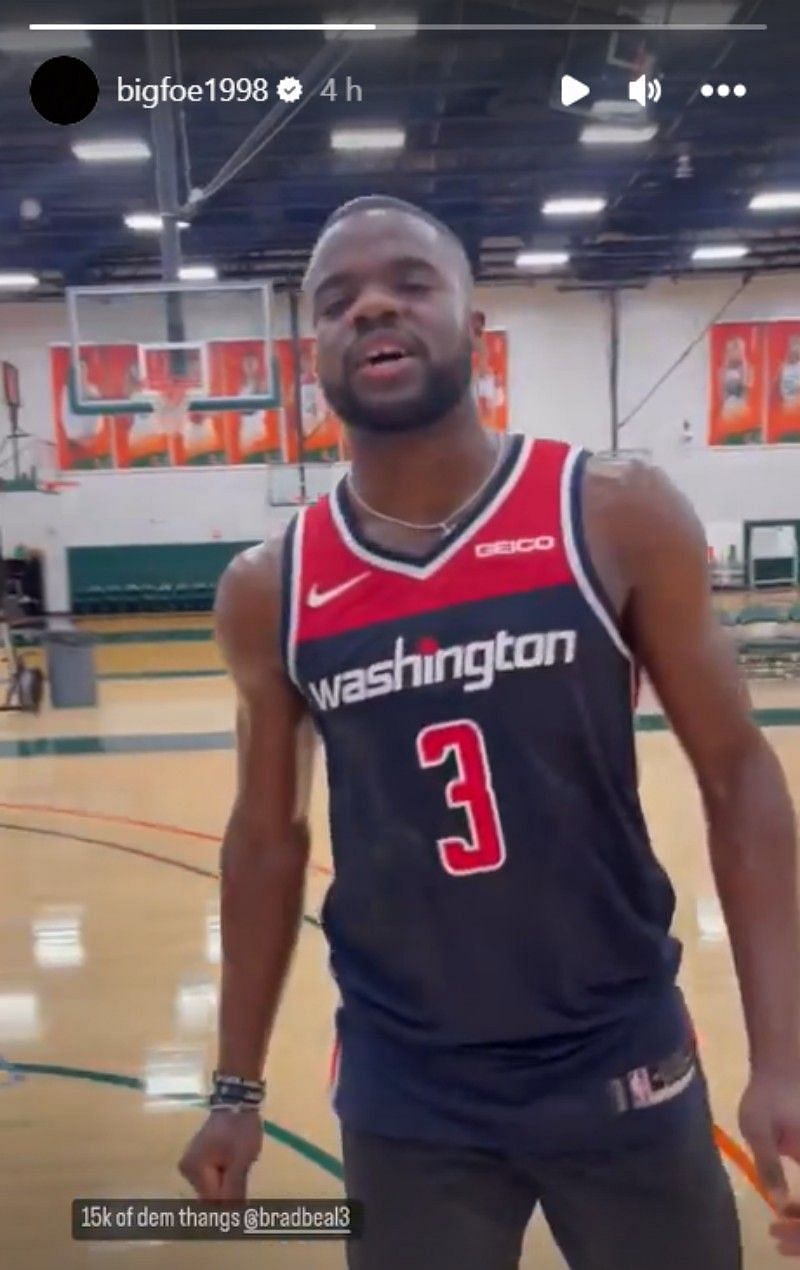 Bradley Beal is a friend of Frances Tiafoe's and was present in his players' box during the US Open where he reached the semifinals, beating Rafael Nadal and Andrey Rublev in the process.
Beal heaped praise on Tiafoe during the tournament, calling him a "magnet" for a lot of people. He also said that the 24-year-old played with a lot of grace and passion and was a crowd-pleaser in a lot of ways.
"He's hungry. I think people gravitate towards him because of his passion. It's all genuine love and just his true character. He doesn't force anything, it's just who he is," Beal said. "He always has a smile on his face, he's always positive. He's always encouraging. That's always someone you want to surround yourself with. He's kind of a magnet to a lot of people," Beal said.
"And then his play, he plays with such grace and passion and everybody feeds off of that. He's a crowd-pleaser in so many ways. People love to watch him play. He's energetic. I love the fact that he's always focussed. He has fun with it and I think that's the most important thing," he added.
---
Frances Tiafoe to play in NBA All-Star Celebrity game on February 17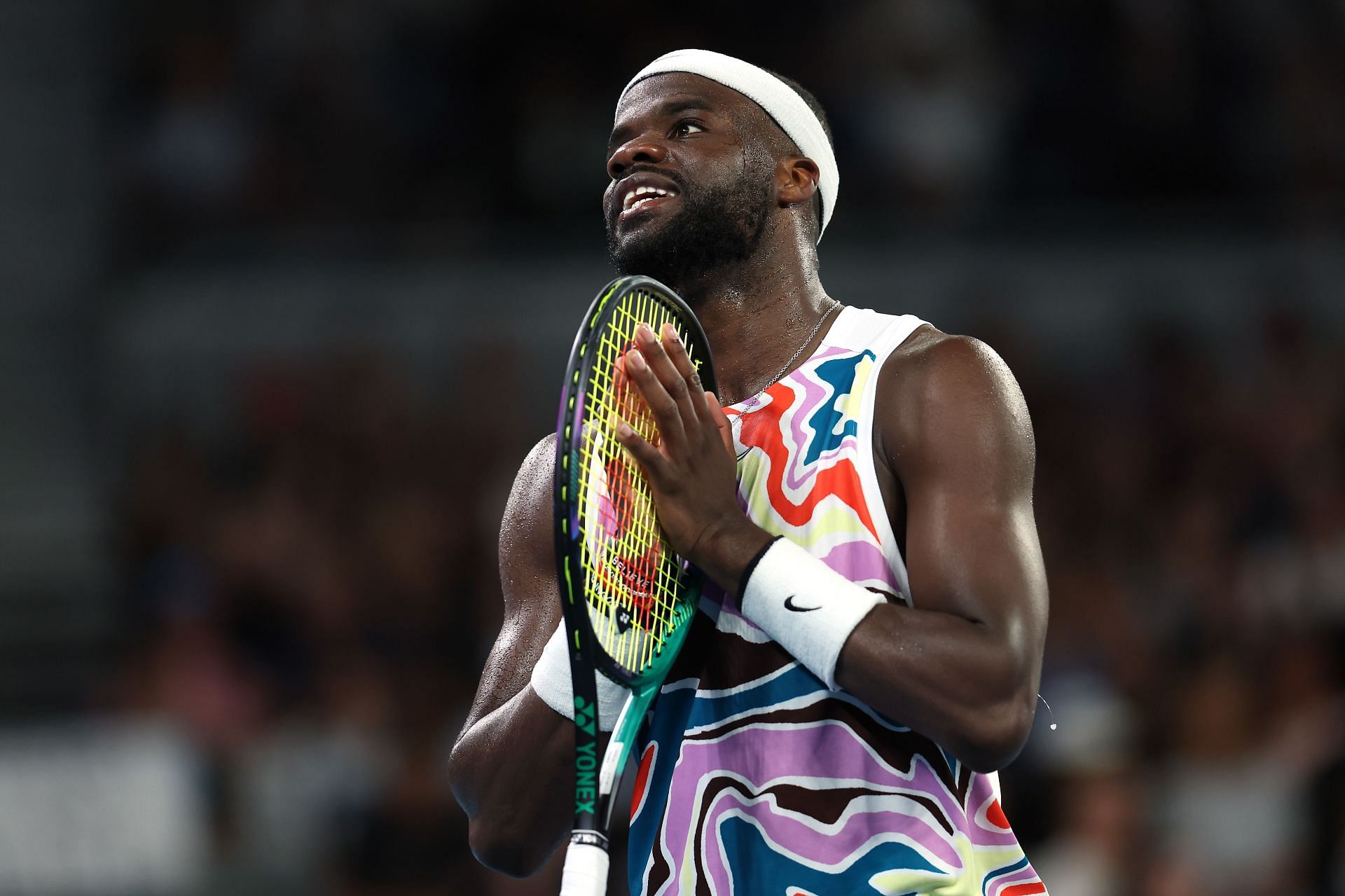 Frances Tiafoe will play in an NBA All-Star Celebrity game which will take place in Salt Lake City on February 17.
The 24-year-old is part of Team Dwyane which is coached by Miami Heat icon Dwayne Wade. Tiafoe was delighted to be a part of the event and claimed that he was honored.
"It's awesome, it's awesome. Heard the news a little while ago but [it's] going public now, so I've just been trying to gear up for it and get ready. It's an honour man, it's an honour," Tiafoe said.