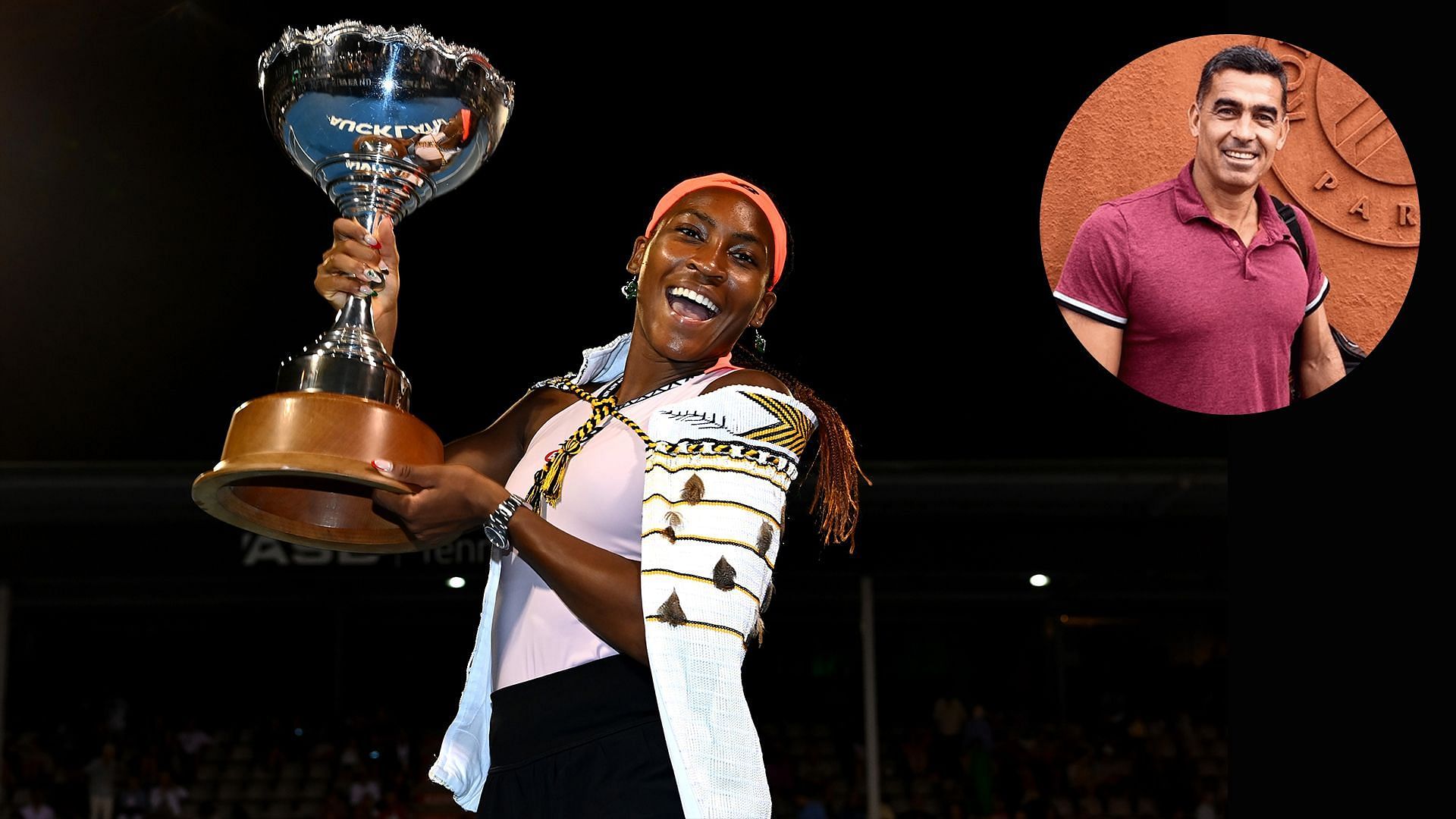 Coco Gauff had a fantastic 2022. Although the teen sensation has primarily been under her father's tutelage, she teamed up for the first time with former player-turned-coach Diego Moyano.
She reached her maiden singles Grand Slam final and the doubles finals at the 2022 French Open. She also earned a spot in the WTA Finals and reached her career-high ranking of World No. 4.
Diego Moyano took Coco Gauff under his wings in March 2022, following which she won the doubles title at the Canadian Open with Jessica Pegula and became World No. 1 in doubles. In a recent interview with ATP Tennis Radio, Mayona shared his wealth of experience.
The 47-year-old recalled how, back in the late 90's, it was the players who first helped him understand his kids, and now, in a reversal of sorts, it was his daughter who helped him relate to young talents like Gauff.
"Back when I was coaching in 1997 and '98 before all this social media started, coaching then, was helping me to be a better father because they were young and it was helping me to understand my kids," he said.
"And now its kind of reverse, because my daughter helps me to understand Coco, they both have lot of things similar. The way that they deal with the social media, is similar."
He also revealed that both his daughter and Gauff enjoyed showing off their dance moves on TikTok. On a lighter note, the interviewer asked him if he liked TikTok and had the "loose Argentinian hips" that made him a good dancer. He laughed and replied:
"I like TikTok. I like to dance but these days, I stopped because my daughter is always joking about it and i couldnt stop laughing about that," he said.
Moyano's daughter is 17 and son, 21.
---
Coach Diego Moyano on working with Coco Gauff and the difference in coaching style for men and women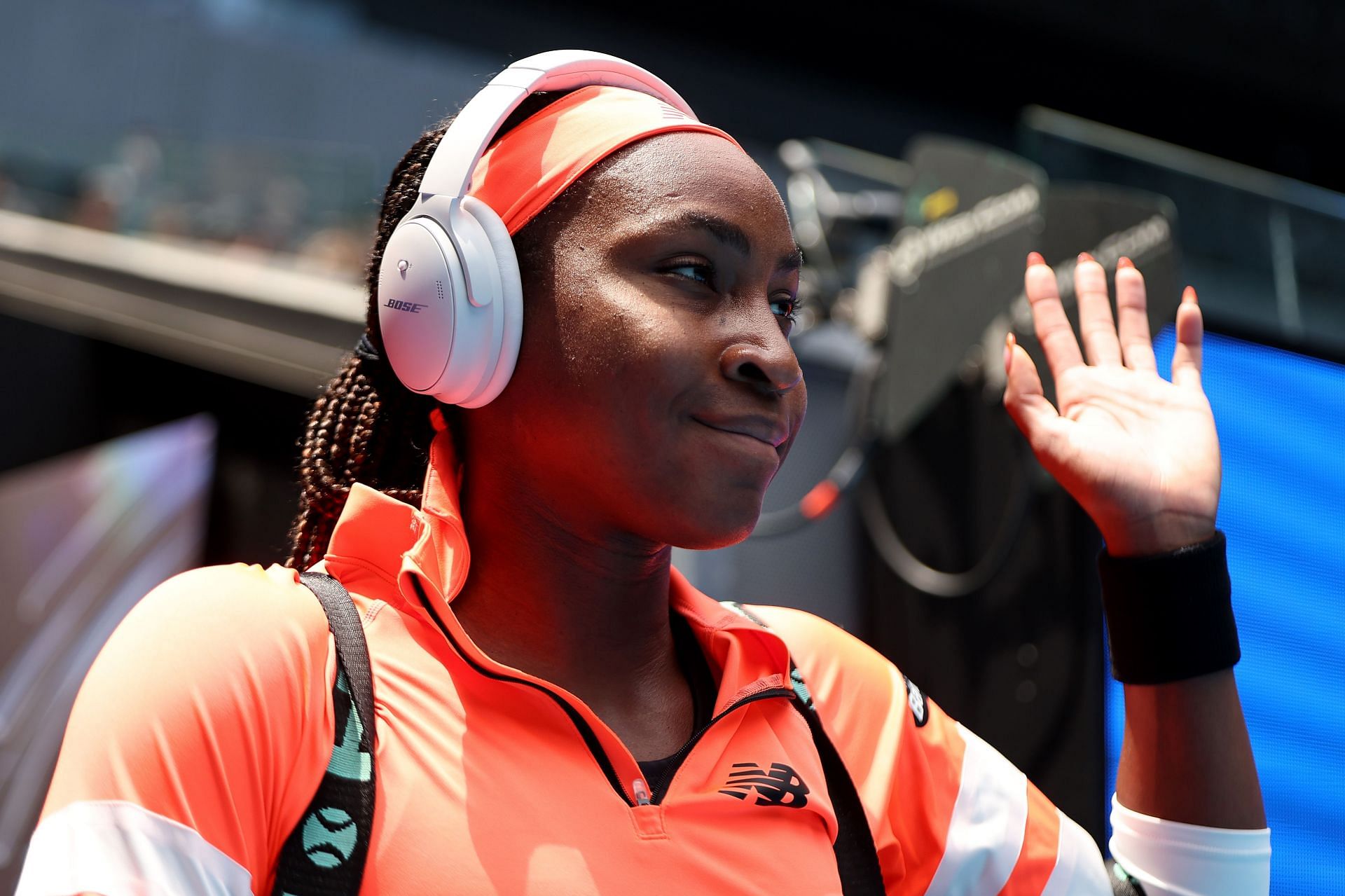 In the same interview, Diego Moyano revealed that although he had worked part-time with Ajla Tomljanović, Sloane Stephens and Madison Keys, he was only concentrating on coaching ATP players and working with Kevin Anderson at the time.
It was only after meeting Coco Gauff that he decided to team up with a WTA player for the first time. He spoke about his first impression of the World No. 6.
"I just kind of started to work with Coco and it was kind of a great challenge, I think, and that was a great project for me and she wanted to work with me so it kind of fit well and I decided to work with WTA and with Coco and actually, here we are." he said.
Speaking about the difference between working with male and female athletes, the Argentinian said that he was "fascinated" with the dissimilarities and admitted that it required a change in coaching style, particularly when dealing with emotions and communication.
"It is fascinating to see the difference and it also goes back on the preperations and the communication is totally different. One is the emotions, yeah. Men and women deal completely differently with their emotions, the way that you communicate has to be different. I mean, we can go on and on with the difference, but it is fascinating." he said.
Coco Gauff is currently preparing to play against Petra Kvitova in the Round of 16 at the 2023 Qatar Open on Wednesday, February 15.