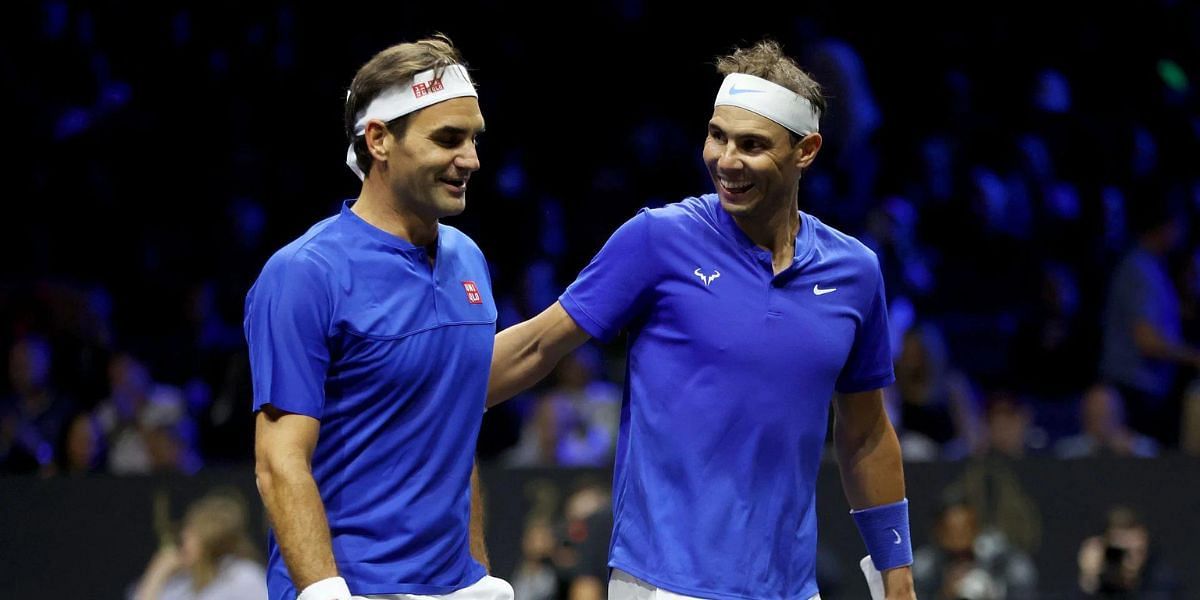 Roger Federer and Rafael Nadal are polar opposites as tennis players, but the two tennis legends have always had similar personalities, according to Nike's former long-serving tennis director Mike Nakajima. Nakajima shared his views on the great rivalry the two players shared, highlighting it as a clash between the smoothness and effortlessness of Federer and the brute force of Nadal.
Both players signed with Nike as teenagers. While the Swiss great parted ways with the sports equipment and clothing giant back in 2018 after a 24-year-long association, the Spanish great is still on the brand's roster.
Nakajima worked closely with both players for many years and had the chance to witness how similar they are off the court, despite the stark differences between their gamestyles on it. Speaking about their personalities in an excerpt from the recently-released book titled 'The Roger Federer Effect', Nakajima described the duo as the "nicest guys you'll ever meet."
"Roger and Rafa, they're very similar personalities. They are two of the nicest guys you'll ever meet," Nakajima said.
While he feels Federer achieved great success as a player while always seeming like he was "walking on a cloud," thus highlighting the 20-time Grand Slam champion's smooth game, Nakajima stressed that Nadal scaled great heights with his unmatched physicality.
"But on the court, they were completely different. Roger plays like he is walking on a cloud, light on his feet. Rafa is the opposite; his physicality is just brute force," he stated.
After the Swiss maestro and Nike ended their association, the brand also lost the rights to the eight-time Wimbledon champion's famous 'RF' logo. However, they are still selling Nike-branded equipment and clothing with Nadal's 'bull' logo displayed on them, as part of their deal with the Spaniard.
"We had a lot of fun marketing those two" – Nike's former director on Roger Federer and Rafael Nadal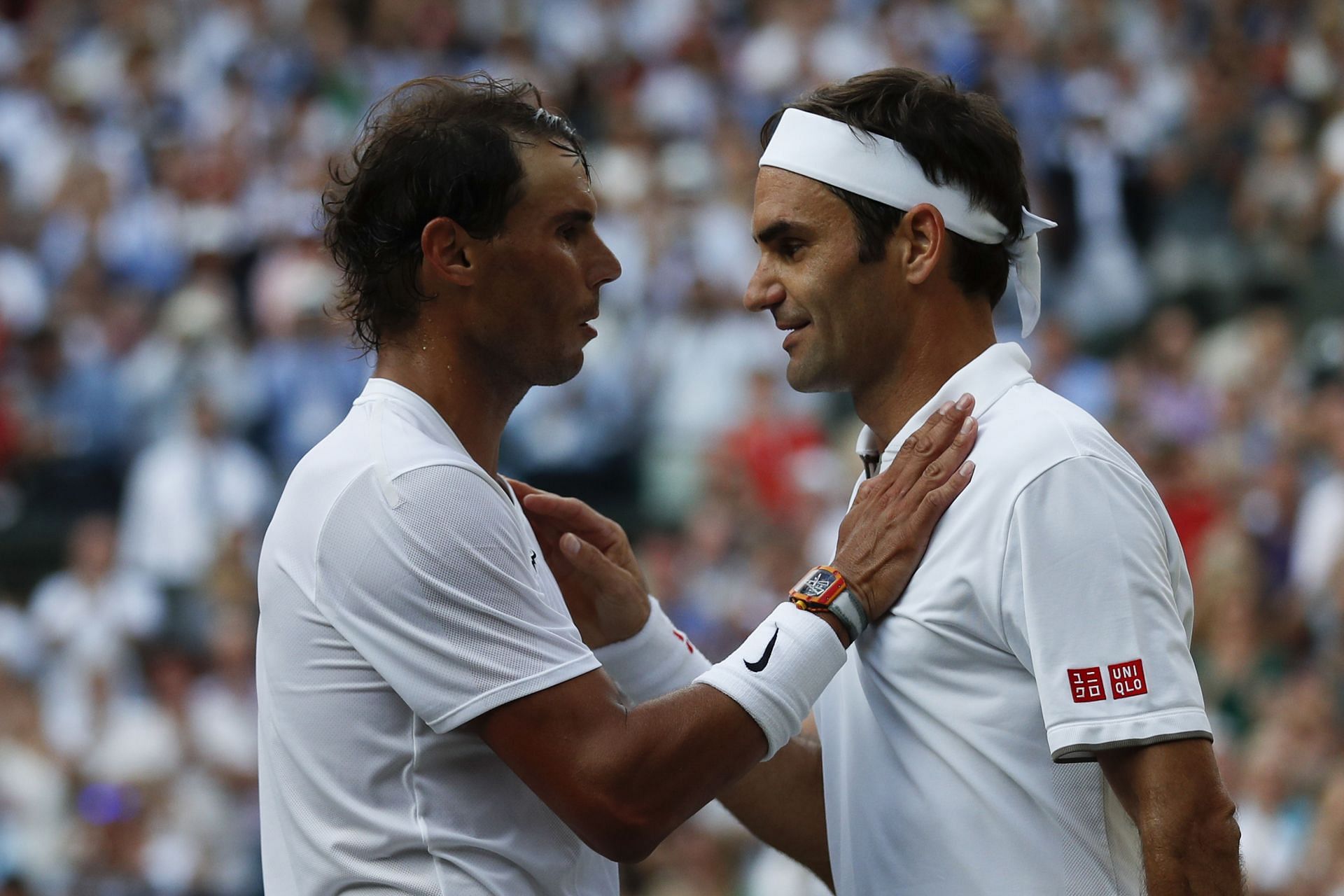 Mike Nakajima also shed light on working with both Roger Federer and Rafael Nadal, admitting that he and his team at Nike were keen on highlighting the healthy sporting rivalry the two players shared, which is regarded by many as the greatest rivalry in tennis history. Nakajima said that his team thoroughly enjoyed marketing two of their superstar athletes.
"Americans love rivalry, and we portrayed that," Nakajima explained. "People love taking sides. Vamos Rafa! Allez Roger! And we had a lot of fun marketing those two."
He also shed light on the marketability of both the greats, who have 42 Grand Slam titles between them. Makajima revealed that Federer was always the most marketable and even paid attention to that aspect of his career, while Nadal was content with what came his way and never had ambitions to be the most marketable tennis player.