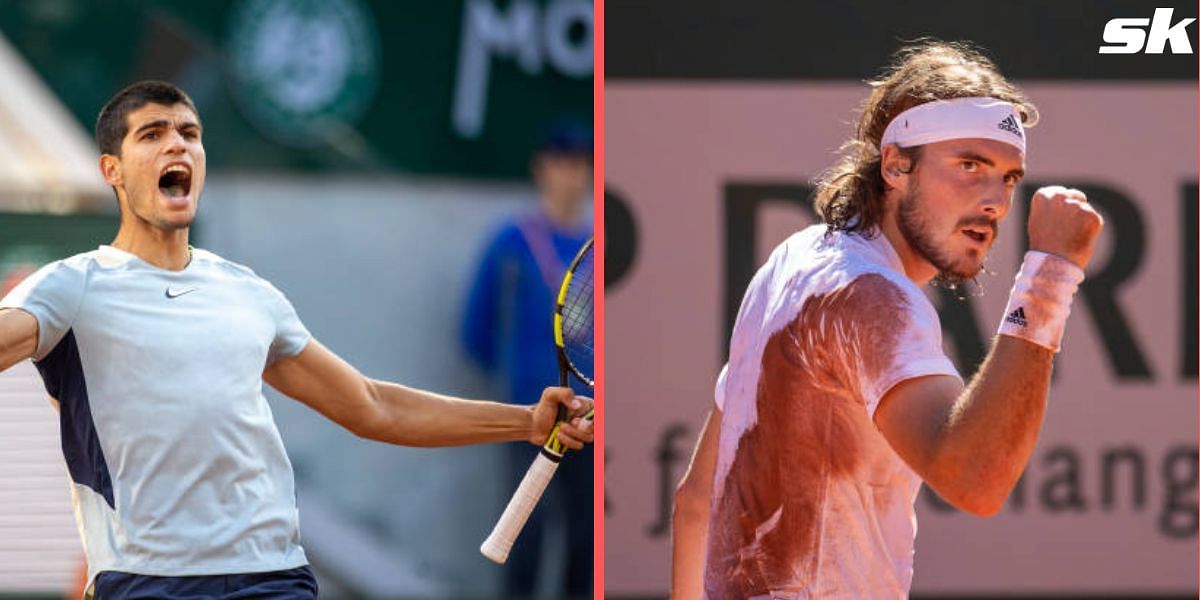 Over the years, Rafael Nadal has become synonymous with clay courts and has the earned the nickname 'King of Clay' for being the most dominant tennis player on the surface.
The only player who has proved to be a real threat to Nadal's clay-court dominance is Novak Djokovic, who on a few occasions has outclassed Nadal and diminished his chances of extending his reign.
Although the two greats are still active on the tour, there are some new faces who could seriously affect their chances of winning titles and dominating the upcoming clay court season this year.
Let's take a look at the five tennis players to watch out for in the upcoming clay court season.
---
#1 Carlos Alcaraz
Spanish teen sensation and World No. 2 Carlos Alcaraz had the tennis world talking about him when he defeated compatriot Nadal at the Mutua Madrid Open 6-2, 1-6, 6-3 last year in the quarterfinals. He went on to win the Madrid Open, which is an ATP 1000 Masters tournament.
The two Spaniards had clashed only twice before, with Nadal coming out on top both times. However, at the Madrid Masters, Alcaraz, who was still a teenager, edged past the veteran in a three-set nail-biter.
The 19-year-old started his 2022 with a bang by winning the Rio Open in February by defeating Diego Schwartzman in the final. He also triumphed at the Barcelona Open by defeating countryman Pablo Carreno Busta. Both tournaments were ATP 500 tournaments played on clay courts.
Alcaraz also had major successes on other surfaces, which makes him a serious contender not just for the clay court season but also for the 2023 tennis season in general.
---
#2 Felix Auger-Aliassime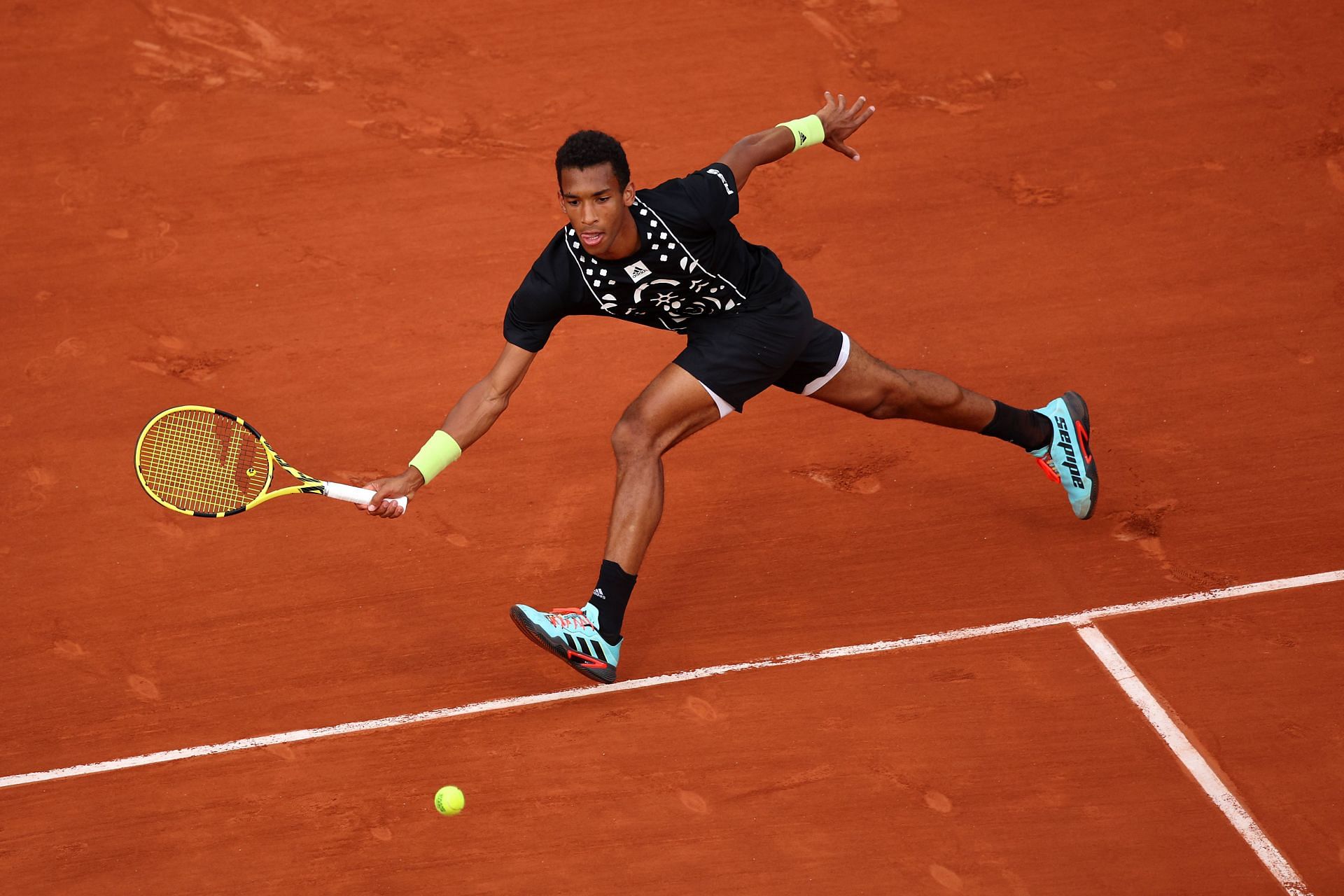 The Canadian tennis star has claimed that clay is his favorite surface to play on. In 2021, Auger-Aliassime hired Toni Nadal, Rafael Nadal's uncle and former coach.
At last year's French Open, Auger-Aliassime reached the fourth round where he went down to Nadal, who would go on to win the Major title. However, it took Nadal five sets to dismantle the Canadian.
However, at last year's Italian Open, an ATP 500 clay court tournament, the Canadian caused an upset by taking out Djokovic in the quarterfinals 7-5, 7-6(1). He also made it to the semifinals of the Mutua Madrid Open in 2022, defeating Alexander Zverev in the quarterfinals.
The 22-year-old is capable of producing some incredible results on the clay court and can cause serious damage to many top players on the surface.
---
#3 Casper Ruud
Another strong presence on the clay court is Norway's Casper Ruud. Ruud is currently the best Norwegian tennis player in the record books. He has won nine titles in his young career, eight of which are on clay courts.
In February 2020 Ruud won the Argentina Open, an ATP 250 tournament, against Brazil's Pedro Sousa.In May 2021, Ruud won the Geneva Open against Denis Shapovalov. In July 2021, Ruud won three ATP 250 tournaments on clay courts — the Swedish Open, Swiss Open and the Austrian Open Kitzbuhel.
He once again triumphed at the 2022 Argentina Open, defeating Schwartzman on his home soil. In 2022 he defended his Geneva Open and Swiss Open titles by defeating Sousa 7–6(3), 4–6, 7–6(1) and Matteo Berrettini 4–6, 7–6(4), 6–2, respectively, two in an epic three-set final matches.
Ruud also made it to the French Open final last year but was taken down by Nadal, who scripted history by winning his 22nd Grand Slam title. However, it is safe to say that Ruud is one of the strongest players on the clay court.
---
#4 Stefanos Tsitsipas
Greek tennis star Stefanos Tsitsipas is arguably one of the strongest tennis players on the tour capable of causing major upsets. Tsitsipas, who is yet to win a Grand Slam, has produced great results and is a major threat to anyone who faces him.
Tsitsipas reached the French Open final in 2021 and in an intense to-and-fro match lost to Djokovic in five sets 6(6)–7, 2–6, 6–3, 6–2, 6–4.
Tsitsipas has had major success at the Monte Carlo Masters, an ATP 1000 Masters tournament. He won the title in 2021 against Andrey Rublev and successfully defended his title last year against Alejandro Davidovich Fokina. In 2021 he also reigned supreme at the Lyon Open in France, where he defeated British tennis player Cameron Norrie in straight sets.
In 2019 he was the champion at the Estoril Open, an ATP 250 clay court tournament where he outclassed Uruguay's Pablo Cuevas. Tsitsipas is easily one of the biggest hitters on the clay court.
---
#5 Alexander Zverev
Germany's Alexander Zverev is another young talent who has made a name for himself in tennis. The 25-year-old has won 19 titles on the tour and has produced great results on the clay court as well.
In May 2017 Zverev won the Bavarian International Tennis Championships, an ATP 250 clay court event, and went on to defend his title in 2018. In 2017 he produced a stunning result by defeating Djokovic 6-4, 6-3 at the Italian Open, which marked his first ATP 1000 Masters title.
In 2018 he won the Mutua Madrid Open by moving past Austria's Dominic Thiem. In 2019 he went on to win the Geneva Open. In 2021 he reigned at the Mutua Madrid Open for a second time by taking down Berrettini 6(8)–7, 6–4, 6–3.
The World No. 17 is a serious contender for the upcoming clay court season.