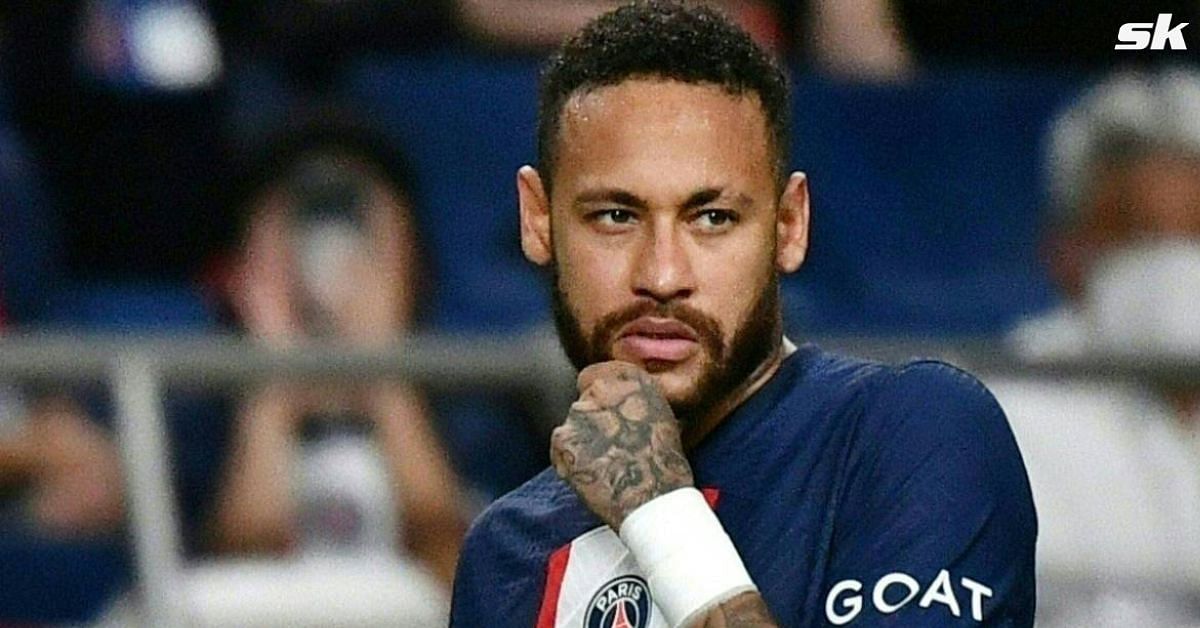 Former Paris Saint-Germain (PSG) manager Alain Giresse has poured scorn on Les Parisiens superstar Neymar for his underwhelming performance against Bayern Munich in the UEFA Champions League.
The Champions League returned to action on Tuesday (February 14), with PSG hosting Bayern in the first leg of their Round of 16 tie. The match, though, did not go according to plan for the French giants as they succumbed to a 1-0 loss.
Christophe Galtier and Co. now face the risk of crashing out of the Champions League. They will have to beat the Bavarians at the Allianz Arena in the return leg on March 8 to progress further in the competition.
Neymar was among those who failed to turn up for the Ligue 1 giants against Bayern on Tuesday. According to WhoScored, he had six unstable touches on the night, the most by any player in the match.
Giresse has now accused the Brazilian icon of doing too much instead of keeping things simple. The former PSG manager claimed that the forward no longer makes a difference in one-on-one situations and pointed out how he wastes chances by ballooning his shots. He told Le Parisien [via Foot Mercato]:
"He has again done too much. He lacks simplicity. It's always the same. He struggles to make the difference in one-on-one. In addition, there are stupidly lost balloons."
Giresse was in charge of PSG for a brief period in 1998 and is currently the manager of the Kosovan national team.
---
PSG superstar Neymar has been placed under the microscope
Neymar was in red-hot form for the Parc des Princes outfit in the first half of the season. He found the back of the net 11 times and provided nine assists in 14 Ligue 1 appearances before the FIFA World Cup.
However, the former Barcelona superstar has struggled with both form and fitness since returning from the World Cup. He has notably only scored one goal in five league matches since December.
The Brazilian's recent struggles have seen pundits and fans place his performances under the microscope. Journalist Daniel Riolo recently claimed that PSG's Champions League tie with Bayern will be the last chance for the player to secure his future at the club.
Meanwhile, there have also been concerns about the 31-year-old's long-term future in the French capital. According to Foot Mercato, the Parisians have decided to part ways with him at the end of the current season.