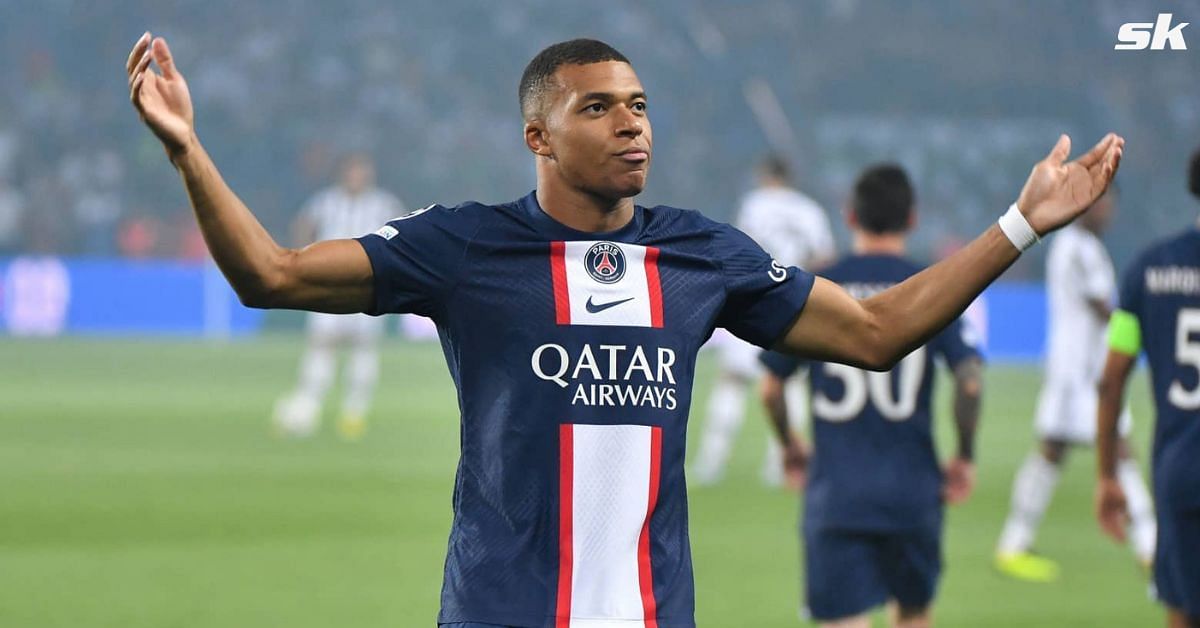 Paris Saint-Germain (PSG) forward Kylian Mbappe reportedly gave a motivating speech to his teammates after the 1-0 defeat to Bayern Munich. The two sides met at the Parc des Princes in the first leg of the Round of 16 of the UEFA Champions League on February 14.
Kingsley Coman scored the only goal of the match in the 53rd minute with a cushioned finish from Alphonso Davies' cross. Mbappe started the game off the bench after recovering from a hamstring injury he sustained against Montpellier on February 2.
The Frenchman came on as a substitute in the second half after his team fell behind. Despite not being at his physical peak, the attacker was his team's most prominent goal threat.
Mbappe found the back of the net twice, only to see both efforts ruled out due to offside. He was brilliantly denied by Bayern goalkeeper Yan Sommer on one occasion as well.
According to Foot Mercato journalist Santi Aouna, after the game, Mbappe delivered a fiery speech to his teammates and didn't keep his feelings hidden.
🚨 Kylian Mbappé a pris la parole dans le vestiaire hier après le match. Il a délivré un speech de patron avec des mots forts pour tenter de remobiliser les troupes. 🇫🇷💪

Il a parlé sans filtre à ses partenaires en ne gardant pas sa langue dans sa poche.

— Hadrien Grenier (@hadrien_grenier) February 15, 2023
The French forward also told the media after the match that he believes PSG can very well overturn the result in the second leg. Christophe Galtier's team certainly displayed encouraging signs after finding themselves behind by a goal. He told Canal+:
"We've shown in the last part of the game that we can make them uncomfortable when we play our attacking football. We hope to have everyone fit for the second leg. We'll go there to win and qualify."
Galtier also said that the removal of the away goal rule could help his team secure qualification for the next round. He said:
"It's a negative result! The rule has changed on away goals. But we will have to win at Bayern to hope to qualify on penalties or qualify directly."
🚨Christophe Galtier : "1-0… C'est quand même euuuh (il hésite)… c'est un résultat négatif! La règle a changé sur les buts à l'extérieur. Mais il faudra l'emporter au Bayern pour espérer se qualifier aux tirs aux buts ou se qualifier directement."

(CANAL+) pic.twitter.com/IuJ7Kjoy8p

— PSG COMMUNITY (@psgcommunity_) February 14, 2023
---
Julian Nagelsmann claimed PSG superstar Kylian Mbappe could change any game
Since Kylian Mbappe's introduction in the 57th minute, the Bayern defense looked vulnerable. Julian Nagelsmann claimed after the match that the PSG no. 7 has the ability to unlock any match. He said:
"PSG didn't defend too much, we dominated well except for the last 20 minutes. There was too much space but Kylian's goal was offside. We could have scored a second or third goal but it's clear that Mbappé can unlock any game."
🗣️ Nagelsmann 🇩🇪 « Le PSG n'a pas trop défendu, on a bien dominé hormis sur les 20 dernières minutes. Il y avait trop d'espace mais le but de Kylian était hors-jeu. On aurait pu marquer un deuxième ou troisième but mais c'est clair que Mbappé peut débloquer n'importe quel match » pic.twitter.com/wCBK7xCG1K

— PSG COMMUNITY (@psgcommunity_) February 14, 2023
The second leg between the two teams will take place on March 8 at the Allianz Arena.