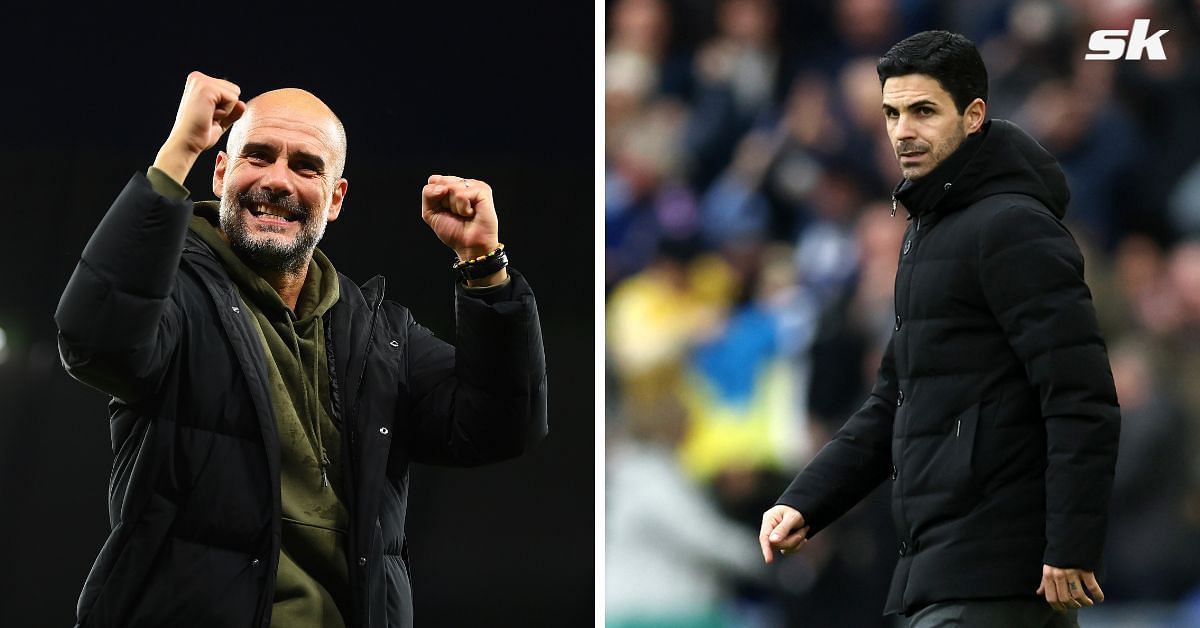 Newcastle United defender Dan Burn has tipped Manchester City to eventually go all the way to winning the 2022-23 Premier League title ahead of Arsenal.
He made this known ahead of the mouth-watering clash that is expected to take place between the two clubs at the Emirates Stadium later today (February 15).
A win for either team tonight could play a key role in the title race. Both Manchester City and Arsenal have been earmarked as the bookies' favorites to win the league this season.
The Gunners are currently seated at the top of the log table with 51 points after 21 games. Meanwhile, Pep Guardiola's side are currently breathing down their necks in second position on 48 points from 22 games.
Ahead of the much-anticipated league game at the Emirates, Newcastle United defender Burn has tipped Manchester City to defend their title.
The English defender went on to state that City have the experience to go all the way to winning the title, unlike Arsenal. As seen in Metro, he said:
"It's one of the biggest games we've had in years. Arsenal were obviously eight points clear at one stage but Man City have brought it back really quick."
Burn continued:
"The thing with City is they've got players who have played in these kind of games before. They've got the experience of winning these big games, winning league titles and chasing teams down. Arsenal don't have that and we just saw them just miss out on the Champions League towards the end of last season.
Burn further added that Mikel Arteta's young team will eventually gain experience time. He did, however, name Manchester City as the team to beat this season. He said:
"That experience will come because Arsenal have a really young team right now, but I just look at Man City and think it doesn't really matter how many points behind they are, they're still the ones to beat."
---
"We will defend the title until the last day" Manchester City manager makes strong admission
Pep Guardiola has claimed that his team won't give up on defending their Premier League title amid strong competition from league leaders Arsenal.
Both teams will face each other at the Emirates Stadium in a top-of-the-league clash later today (February 15).
Guardiola has revealed that he and his players are very much focused on retaining their title. He said:
"The biggest motivation is that I don't want to drop the Premier League just because we are not who we are."
He continued:
"We'll defend this title until the last day – this is what I'd like. To fight to the maximum, to try to retain the title. If we don't, accept it, but we need to give our best. My players have to feel that every day."
Manchester City have won four out of previous five Premier League titles, including the previous two.