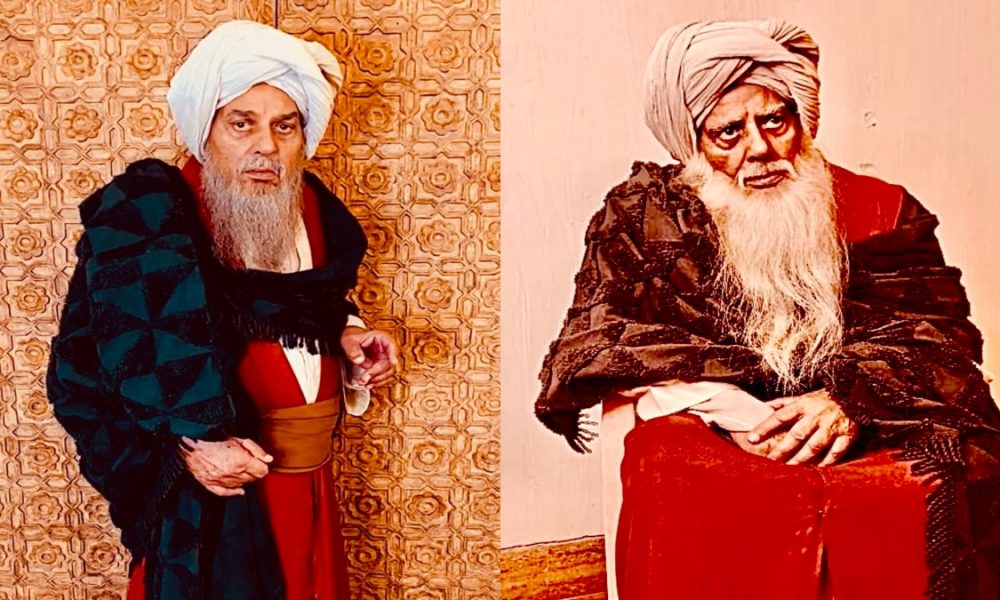 New Delhi: Veteran Bollywood actor Dharmendra Deol is set to make his OTT debut with the web series 'Taj Divided by Blood'. The actor took to Twitter to share his first look as Shaikh Salim Chisti from the web show. He mentioned that he has a 'small, but important role' in the upcoming show and also asked for 'good wishes' from his fans.
In the picture, Dharmendra can be seen with a long beard and a period outfit and a turban. He looks completely unrecognisable in this new avatar.
The series was announced on February 14 at an event, where his co-stars Aditi Rao Hydari and Sandhya Mridul were seen going on their knees and gifting flowers to Dharmendra on Valentine's Day. 'Taj Divided by Blood' follows the rise and fall of the Mughal Empire, their art and culture and the blood on the hands of the emperors.
Salim Chisti, played by Dharmendra, was a Sufi saint of the Chistiyya order during the Mughal era. Akbar's son Salim aka Jahangir is known to have been born after Shaikh Salim Chisti's blessings, which also led the Mughal emperor to name his son after the saint. Akbar also built the tomb of Salim Chisti at Fatehpur Sikri and today it is a heritage site visited by many tourists.
'Taj Divided by Blood' also stars Aditi Rao Hydari, Naseeruddin Shah, Sandhya Mridul, Shubham Kumar Mehra and Aashim Gulati in major roles. William Borthwick is the showrunner with Simon Fantauzzo and Ronald Scalpello as the writer and the director respectively. The show will release on Zee5.