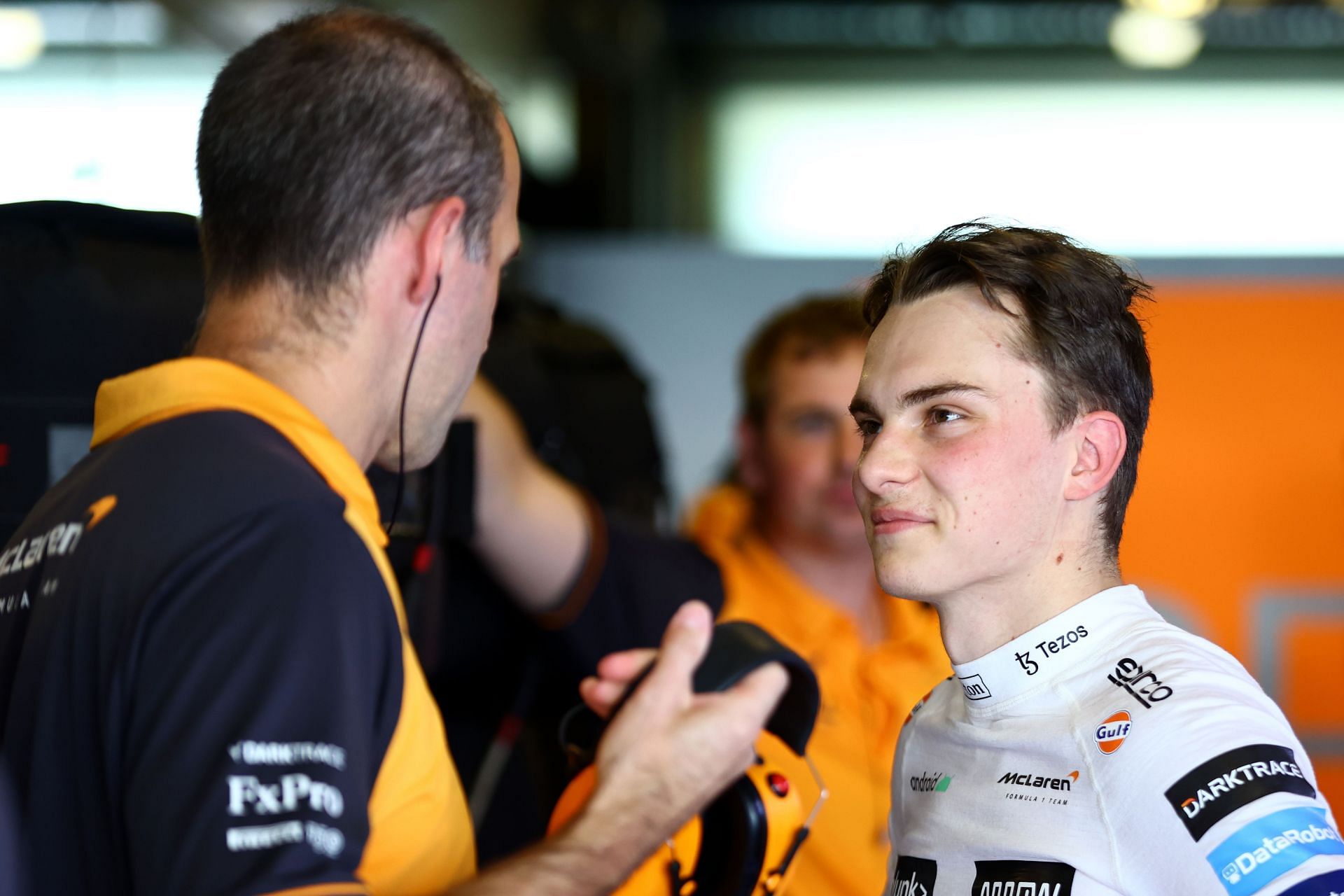 The verdict seems to be out on Oscar Piastri, and McLaren boss Andrea Stella seems impressed.
The Australian has replaced his fellow countryman Daniel Ricciardo at the team, and with that comes a whole load of responsibility. Moreover, Piastri was poached from Alpine, leaving a bad taste in the mouth of the French team.
He can't afford to fail this season, but if one goes by early impressions at McLaren, he has impressed. Talking about the young driver during the team's car launch, new McLaren team boss Stella said:
"Somehow, he challenges you, if that makes sense, in a very polite and constructive way. But he doesn't take things superficially or just kind of stop challenging just for pleasing the environment. This is not what we want;ewe want to be challenged. He's a demanding guy that should help elevate the standards. We've been impressed."
Piastri has talked about his changing role in junior categories and current one at McLaren:
"I guess there's a bit of a different position within the team. In the junior categories, there are much less people. Being at Prema in the junior categories, that was one of the bigger teams. But even that is pretty small compared to a Formula 1 team. That's a bit of a different position to be in."
He added:
"Also to be in a position to have a very key input into the design of the car. I'm obviously not going out there building cars myself, but telling people what I need from the car and being able to make different paths for the car to address, that is something I'm looking forward to.
---
Being one of two drivers at McLaren a big responsibility – Oscar Piastri
Talking about the situation he finds himself in at McLaren, Oscar Piastri reckons it's a big responsibility to be one of the two drivers at the team. He said:
"Just being one of two drivers in a team of 700 or 800 people that we have here is a big responsibility. That's a bit of a difference. I've had Mark, Andrea and Zak reminding me of the responsibility that I have and the impact that I can have on the motivation and the productivity of the team."
McLaren are targeting a return to the front of the midfield after spending the last two seasons losing to Ferrari and Alpine.