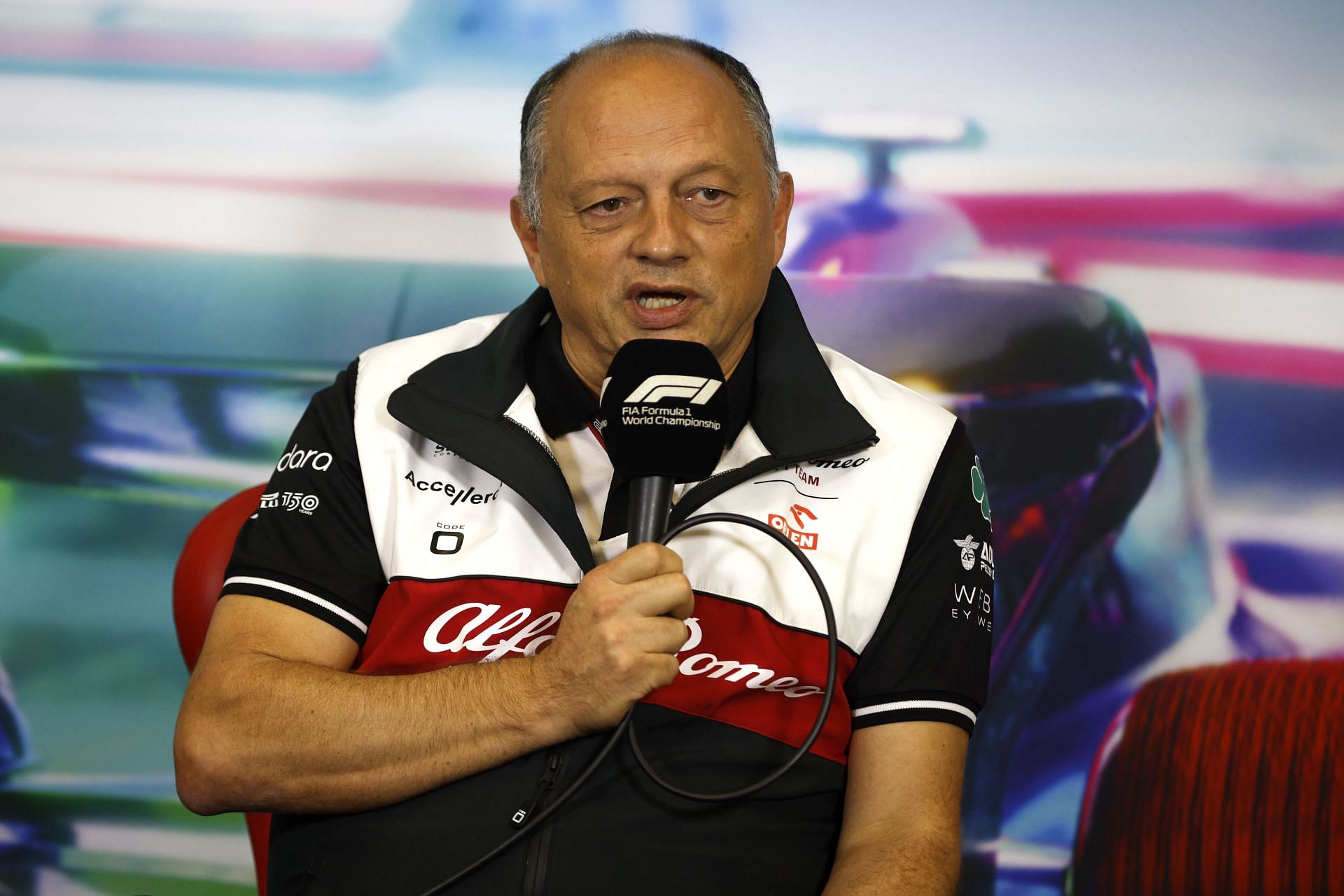 Ferrari team principal Fred Vasseur stated that it was a great honor to be the team boss of the Italian racing giants.
During the car launch of the SF-23 on February 14th, Vasseur along with drivers Charles Leclerc and Carlos Sainz unveiled the 2023 Challenger at the team's base in Maranello. During his interview, the Frenchman fired some warning shots at their rivals Red Bull and Mercedes ahead of the 2023 season.
According to F1.com, the new Ferrari team boss revealed his time thus far as the boss has been 'very intense'. He said:
"It's intense, as you can imagine! You can feel the responsibility for the team; it's a great honor. But at the end of the day, I think the most important is to be successful – we will have to deliver. I don't want us to be very happy. I'm at Ferrari, so the most important is to win and the challenge is in front of us,"
"I can feel that everybody is very proud of the job done" – Ferrari team boss Fred Vasseur
Vasseur heaped praise on the entire team for the hard work and effort they put into building the SF-23 for the 2023 season.
He stated that the car launches are always emotional and pointed out that he was only a small part of the team. He said:
"It's always emotional for a team to do the launch. My contribution is very small on this one, but I can perfectly feel the work done on the car. Now it will be a new journey for the project because the car will move to the race team. It's a great feeling; when you are back on track, it's like when you are back at school,"
He added:
"I can feel that everybody is very proud of the job done and this feeling is very important for the motivation of everybody and for the season. It will be a quite long season, but the motivation is there and it's crucial in terms of performance."
Ferrari finished P2 in both the driver's and constructor's championships at the end of the 2022 season, despite starting the season very strongly. They will hope that during the off-season, all the mistakes and missteps from the previous season have been mitigated.
The Italian team expects a tough fight from Mercedes and Red Bull this season and would love to win their first title since 2008 by defeating them in 2023.