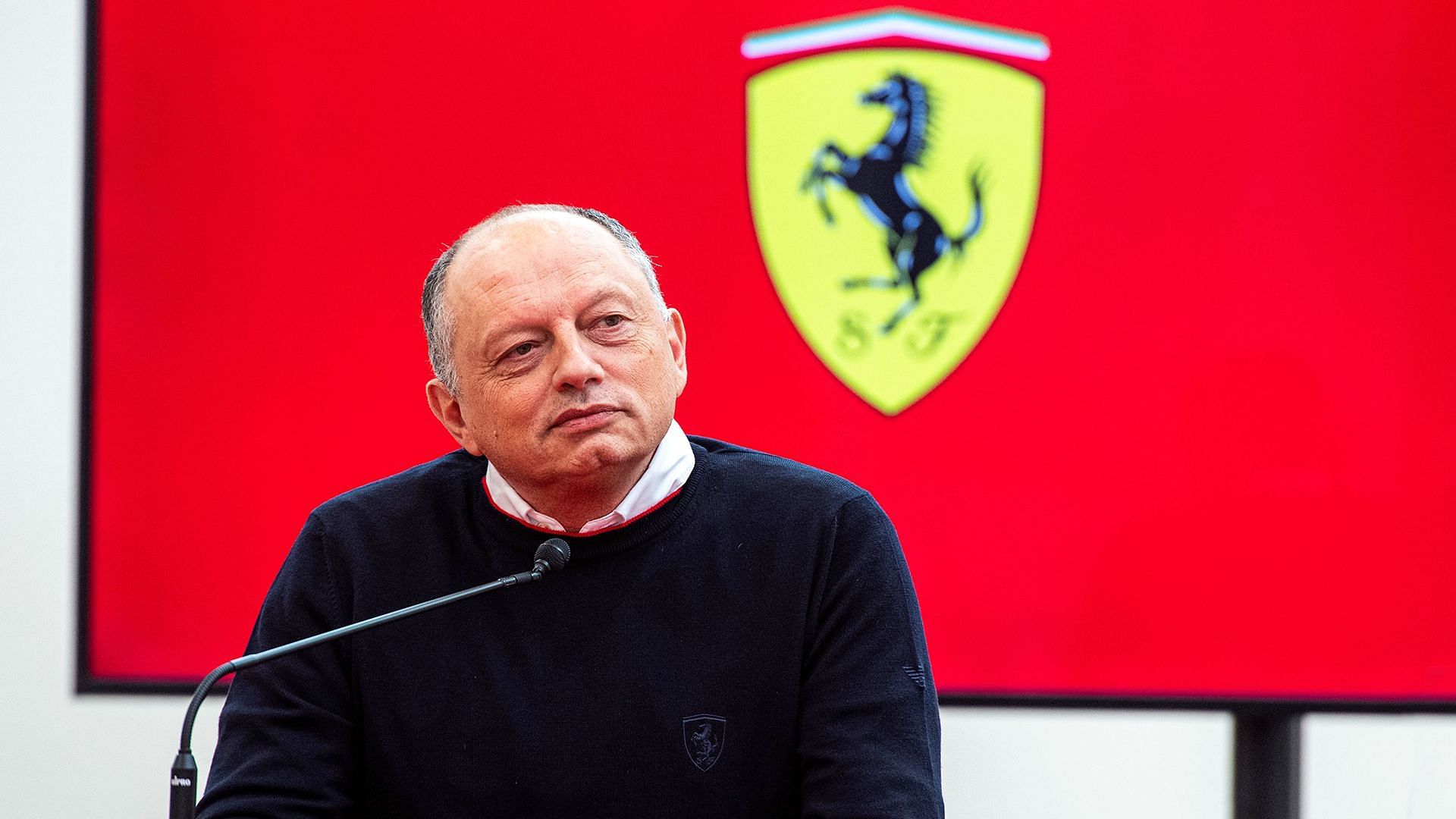 Ferrari boss Fred Vasseur is happy with the way the team's car launch went, terming it the best way to start the season.
The pre-season car launches this year have been a bit of a dull affair. Except for Red Bull's extravagant show in New York that accompanied the Ford partnership announcement, most of the launches have been either virtual or on last year's cars with a new livery.
Ferrari's launch was quite different, though, as fans filled the stands at Marannelo as the car was launch amidst much fanfare. On the eve of the car launch, Vasseur said:
"This is a good feeling. The look of the launch of the other teams, I think, it was a bit virtual or online. I don't want to speak about the others, but I'm more than proud to do something like this with all the tifosi around the track, with guests, it's a really big event, and, for us, it's the best way to start the season."
The Ferrari boss was quite excited as he talked about how he has a feeling of going back to school, as the season starts soon. He said:
"We put so much effort – honestly not myself, I joined too late, my contribution is very small on this one – but I can perfectly feel the work done on the car, and now it will be a new journey for the project because the car will move to the race team."
He added:
"It's a great feeling;tit's like when you are back on track, it's like when you're back at school, and I can feel that everybody's very proud of the job done. And this feeling is very important for the motivation of everybody and for the season. It will be a quite long season, but the motivation is there, and it's crucial in terms of performance."
---
Only 3 days of testing is certainly a challenge – Ferrari boss
Fred Vasseur admitted that the three days of testing is certainly a challenge for teams. There are two drivers – Charles Leclerc and Carlos Sainz – who will drive the car and even though they have done some simulation work, it's not the same thing. Vasseur said:
"Three days is a lot in one end, and it's nothing in the other. Because you have two drivers, it's one day-and-a-half each. They did some training, but nothing can replace the real car the real session. They also will have the pressure of the results;tit means that it will be a completely different game. But I'm sure that they will be ready. We will have to cover all the aspects of the car in three days, but I think it will be okay."
Ferrari are targeting a title win this year after a disappointing 2022 season because of various issues.