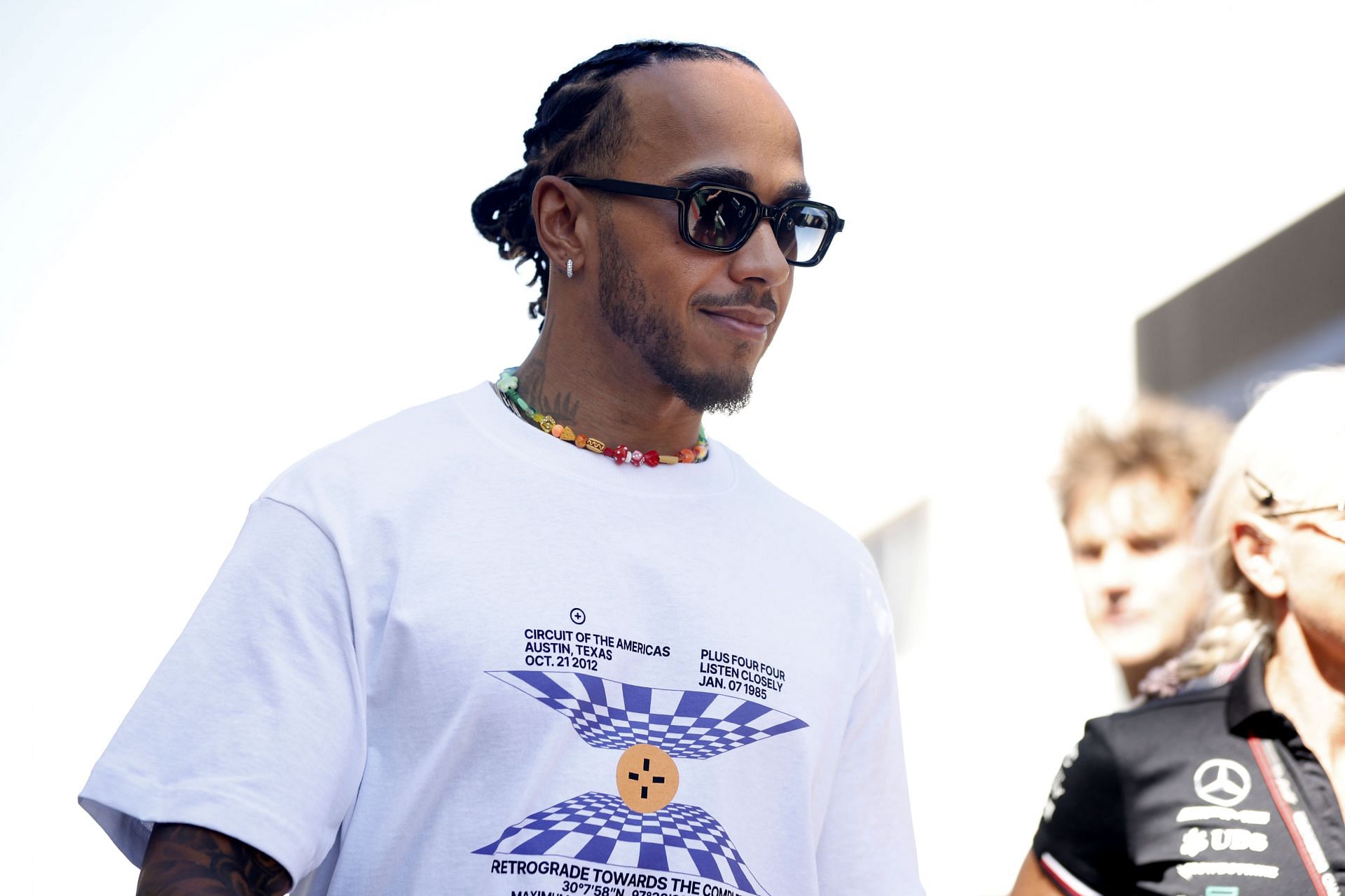 Lewis Hamilton recently spoke about how Drive to Survive played a massive role in popularizing F1 in the US. Netflix's original series showcases some of the most exhilarating highlights of each F1 season in a more dramatic manner. With a massive OTT platform like Netflix publishing some of F1's most thrilling moments, the sport has grown in several other countries as well.
In an interview with Mercedes sponsor UBS, Lewis Hamilton expressed his excitement at seeing all the new American F1 fans. He mentioned how some US fans might think that F1 is similar to NASCAR, but he wanted to clarify that it is quite different from the American racing series. The Briton said:
"[Drive to Survive] really skyrocketed the sport into a different realm. Now, all of a sudden, you got all these amazing sporting fans in the United States and [they] are now starting to catch on and get excited about it. That's refreshing for me. They're like, 'Oh, is that NASCAR?' And I'm like, 'No, it's so much different to NASCAR.'"
As F1 is gradually getting bigger in the US, the heads of the sport have also decided to increase the number of American races in season calendars. As of now, there are three races that will happen in America: the old USA GP in Austin, the Miami GP, and the Las Vegas GP.
The growth will further increase in the coming years as Ford joins hands with Red Bull to develop new power units for the team starting in 2026.
---
George Russell spoke about his relationship with Lewis Hamilton
George Russell recently opened up about his relationship with Lewis Hamilton. Though Russell was able to perform much better than Hamilton, the seven-time world champion was happy for his teammate.
Speaking about his relationship with Lewis Hamilton, George Russell told AMuS:
"Lewis and I have a good relationship. If you look at the past, he has had teammates with a more similar age and they have fought for that leadership position, but between us, there is no leader. Lewis is at a more advanced part of his career and I'm at the beginning of mine, he's had all the success, he has nothing more to prove. We are helping each other, trying to improve the car, we want to take Mercedes back to the top."
In the 2022 F1 season, Mercedes' W13 struggled quite a lot with aerodynamics and performance issues. This forced both British drivers to join forces and lift the team up, leaving their own championships on the back burner. Only time will tell how their relationship will change once they have a competitive car, giving them both a chance to win the world championship.