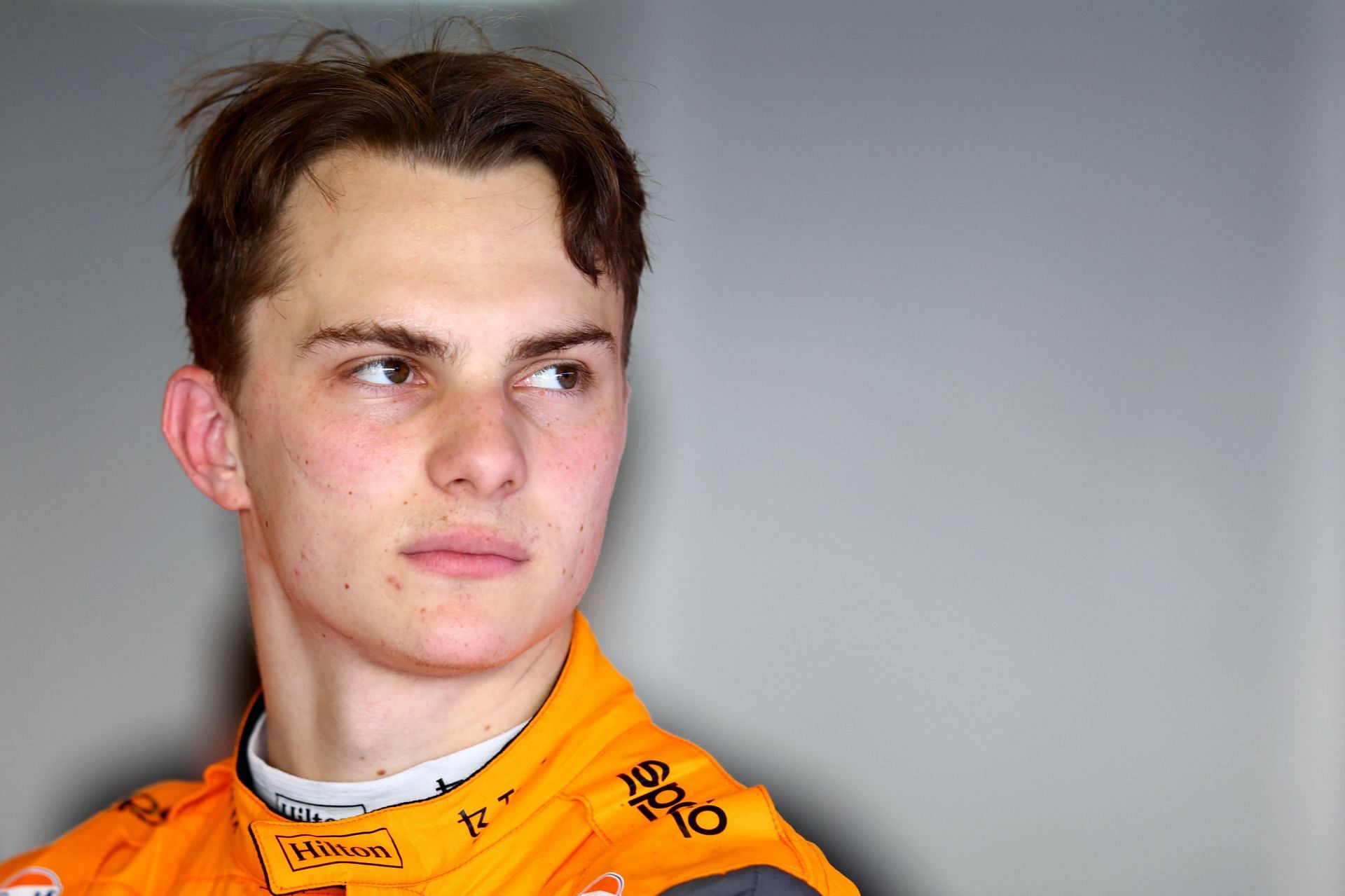 Oscar Piastri's constant state of unhappiness has impressed new McLaren boss Andrea Stella. The Australian will be making his F1 debut this and will team up alongside Lando Norris. Piastri is replacing Daniel Ricciardo, a fellow Australian, and is rated very highly on the grid.
Talking to the media during McLaren's 2023 F1 car launch, Stella was asked about Piastri. The former Ferrari employee responded that the Australian is eager to know how the team carried out operations in the past, asking why something was done and something else wasn't. Stella told The Race:
"Oscar Piastri is almost constantly a little unhappy, which is a good position for a driver to be in. He is a man of few words, but the right words. For instance, we give them some audio files to listen to of previous races. The way he gets to the bottom of matters and even questioning like, 'why did you guys do this? You could have done that. You could have done this'. Somehow he challenges you, if that makes sense, in a very polite and constructive way."
He added:
"He doesn't take things superficially or just kind of stop challenging just for pleasing the environment. This is not what we want;ewe want to be challenged. He's a demanding guy that should help elevate the standards. We've been impressed."
---
Stella draws comparisons between Oscar Piastri and other successful drivers
Andrea Stella drew comparisons between Oscar Piastri's eagerness to learn with that of other drivers he has worked with in the past like Fernando Alonso and Jenson Button. The new McLaren boss said:
"I worked with some very successful drivers in the past, and one characteristic is they are always a little unhappy. Like you are only happy when you see that you converge to what your ambitions are. This sense of little unhappiness, obviously it needs to be intended in racing terms, not talking about personal life, but in racing terms, I think it's a very strong drive to pursuing excellence. I see this characteristic in his attitude."
Oscar Piastri will team up with Lando Norris at McLaren as one of three rookies making their F1 debut this season.