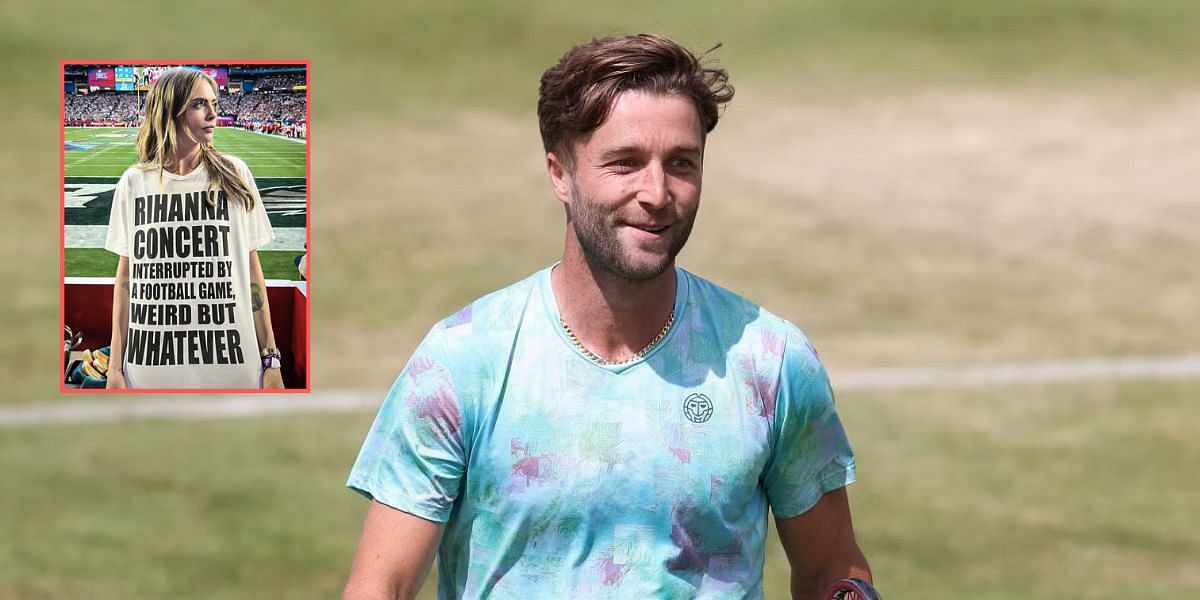 Liam Broady reacted to Cara Delevingne's shirt during her 2023 Super Bowl visit, which has now gone viral. The British supermodel clearly suggested that she was only interested in superstar Rihanna's performance during the halftime show of Sunday's Super Bowl and not the actual game, and Broady cheekily highlighted her 'crazy commitment.'
Delevingne, like many others including four-time Grand Slam champion Naomi Osaka, was highly excited to see Rihanna perform on stage for the first time in a few years. To celebrate the occasion, she wore a 'Rihanna shirt' to the Super Bowl that caught widespread attention.
"Rihanna concert interrupted by a football game, weird but whatever," read Delevingne's shirt that she wore to the big game at State Farm Stadium.
Reacting to the same, Broady poked fun at the 30-year-old model, showing surprise at her efforts to go all the way to a Super Bowl game only to express her love for Rihanna.
"Crazy commitment to go to a Super Bowl to take this picture," Liam Broady wrote on Twitter.
Delevingne wasn't the only one who was at the venue just to see Rihanna perform live. Naomi Osaka also suggested that she went for Sunday's Super Bowl game between the Kansas City Chiefs and the Philadelphia Eagles only for the Barbadian superstar performer's highly anticipated comeback, calling the event the 'Rihanna Bowl.'
Meanwhile, Coco Gauff and Caroline Wozniacki were among other tennis stars who expressed their admiration for Rihanna during her performance.
Liam Broady clinches Challenger Tour title in Lithuania, reacts to congratulatory message from favorite club Manchester City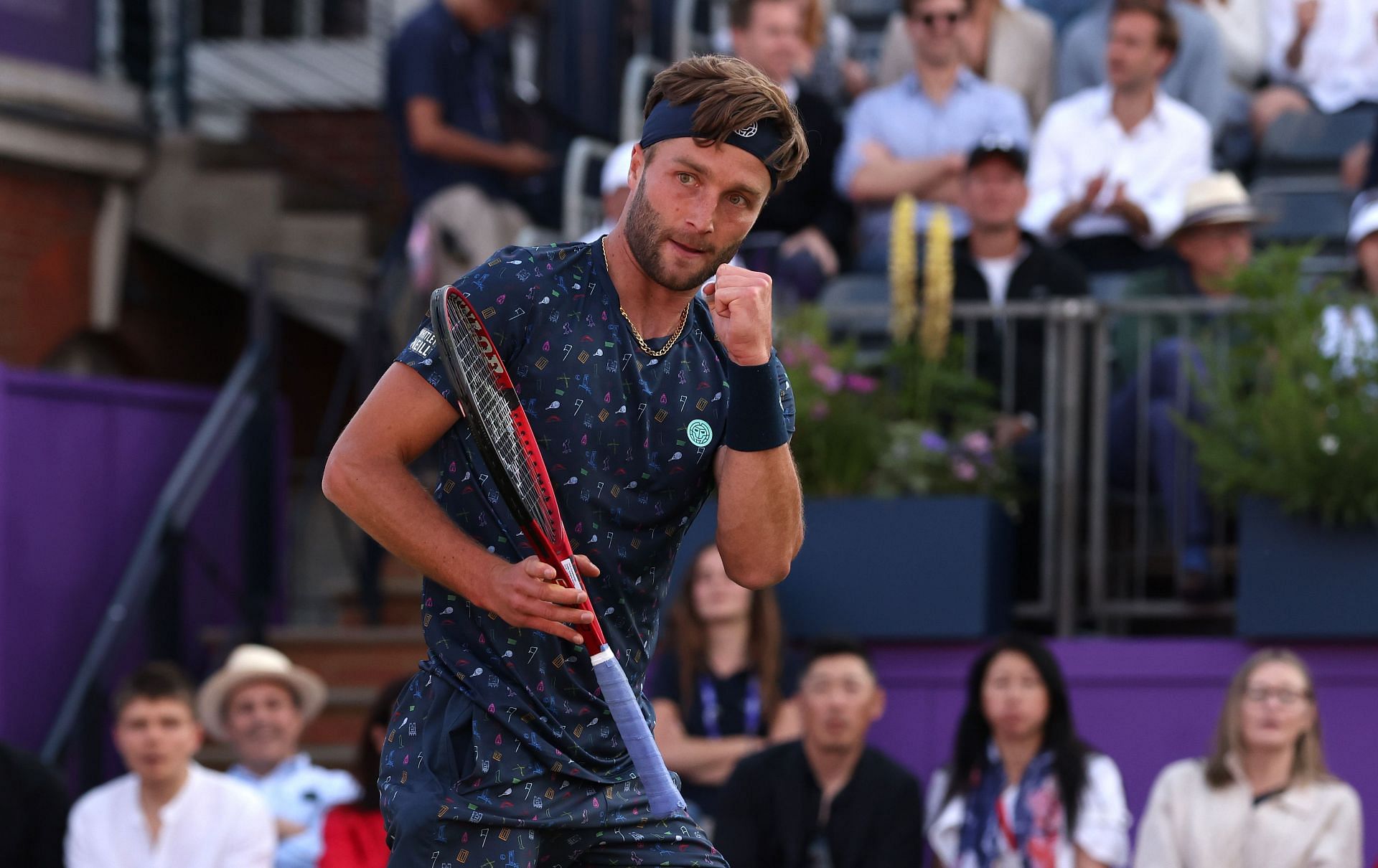 Liam Broady won the ATP Challenger title in Vilnius, Lithuania, this past weekend, his first title since September 2021. Broady, who enjoyed his career-best Grand Slam run at Wimbledon last year by reaching the third round, did not drop a single set all week at the Vilnius Challenger. He beat the likes of Elias Ymer and Damir Dzumhur en route to the final, where he beat Zdenek Kolar. Broady jumped up 35 places to No. 140 in the ATP rankings, courtesy of his win.
He later received a special congratulatory message from soccer club Manchester City, of which he is a self-proclaimed big fan.
"My guys!!! Day made," Liam Broady responded to a tweet from Manchester City F.C.
Earlier this season, the former world No. 116 lost in the first round of qualifying at the 2023 Australian Open.