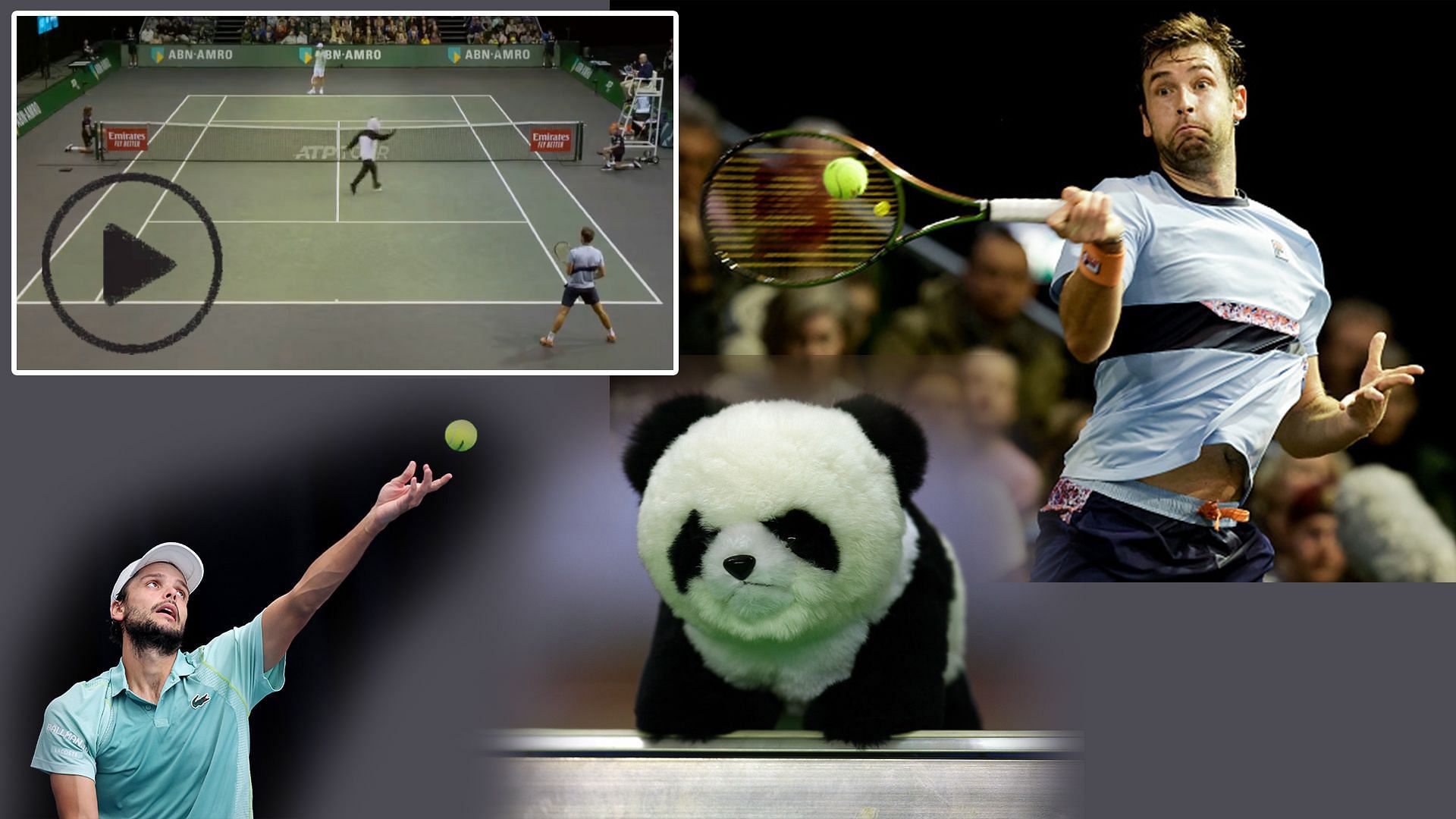 In a bizarre incident at the ABN Amro Open 2023, a person wearing a panda costume ran onto the court during the qualifier match between Quentin Halys and Gregoire Barrere on Sunday, February 12.
Barrere lost the first-set tie-break and was trailing 1-4 in the second set when his serve was suddenly interrupted by the infiltrator. In a social media post by a fan, the person can be seen jumping over the advertising boards to enter the court, just as Barrere was about to serve.
The infiltrator then rolls over once and takes a lap around the net before jumping back off-court and casually leaving. He makes no attempt to make any contact with the players or make any kind of a statement. The entire incident ended in less than a minute.
While some fans raised serious security concerns, others found the most hilarious bit to be both the player's, and surprisingly, even the spectator's, complete lack of reaction to the incident. After the person in the panda costume left, the match continued as if nothing had happened.
Barrere eventually turned the qualifier match over in his favor, 6-7, 7-6, 7-6. He also bageled David Goffin in the Round of 32, 6-0, 7-6. He will next play the winner between Lorenzo Sonego and Felix Auger-Aliassime in the Round of 16 of the ABN Amro Open.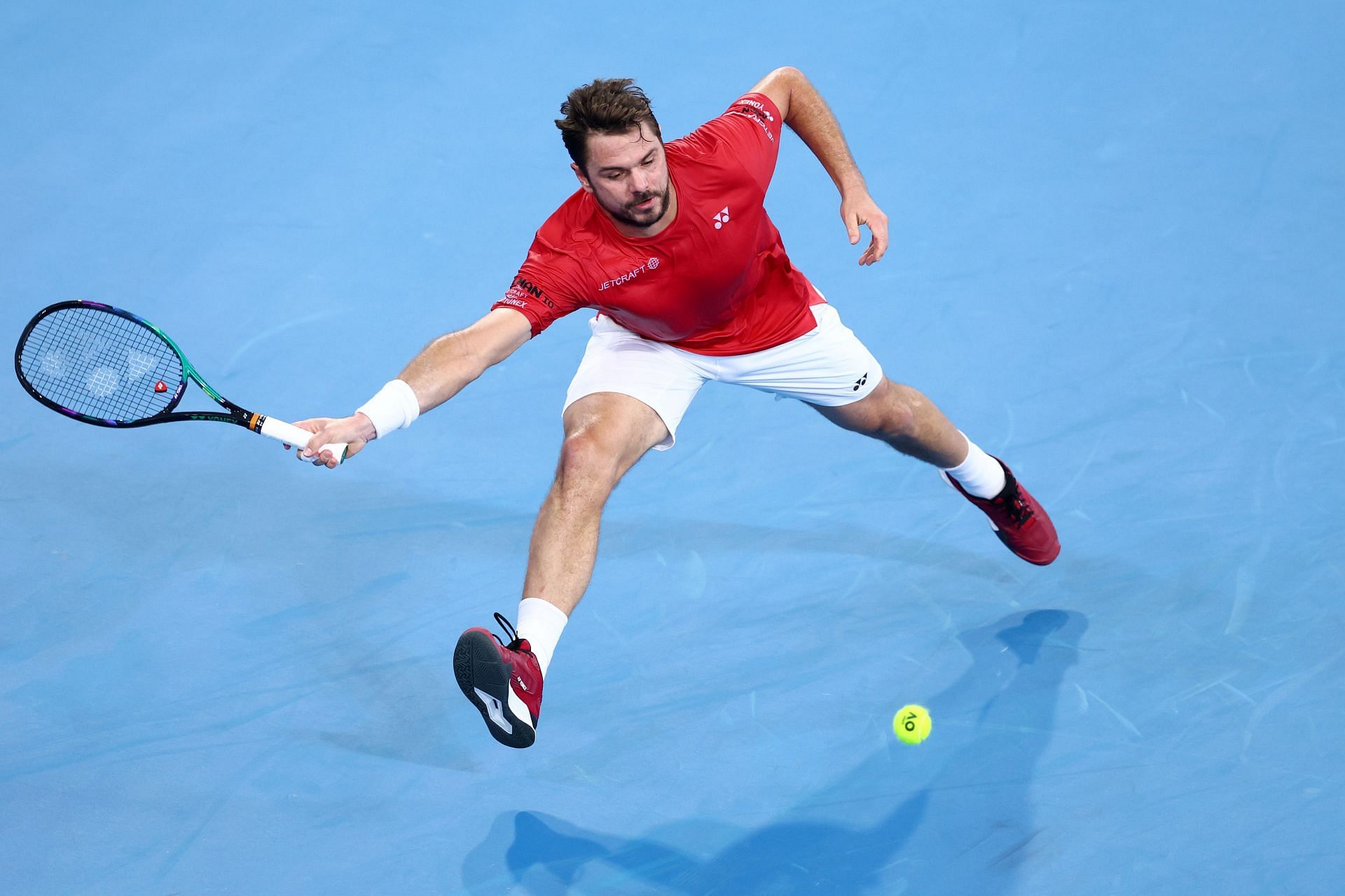 The Round of 32 is underway at the ABN Amro Open 2023 with Stan Wawrinka, Grigor Dimitrov and Richard Gasquet winning their respective matches and progressing to the Round of 16.
Stan Wawrinka defeated Alexander Bublik with a convincing straight-set victory, 7-6, 6-4. In a post-match interaction with the media, Wawrinka, who made a comeback last year after two foot surgeries, remained in a positive frame of mind.
"I think it's my best performance since I came back from my [left foot] injury last year," said Wawrinka. "I've been working really hard to be fit again, feeling food. Tonight, tennis-wise and fitness-wise I'm feeling great, so hopefully, I can keep going."
The 37-year-old will now face Frenchman Richard Gasquet in the next round. Gasquet will come into the match after upsetting seventh seed Pablo Carreno. After losing the first set, the 36-year-old upped his game to emerge as the winner, 2-6, 7-6, 6-2.
Bulgarian Grigor Dimitrov eased past Aslan Karatsev, 6-1, 6-3, in a match that lasted a little less than an hour. He will face the winner between fifth seed Hubert Hurkacz and Roberto Bautista Agut in the next round of the ABN Amro Open.