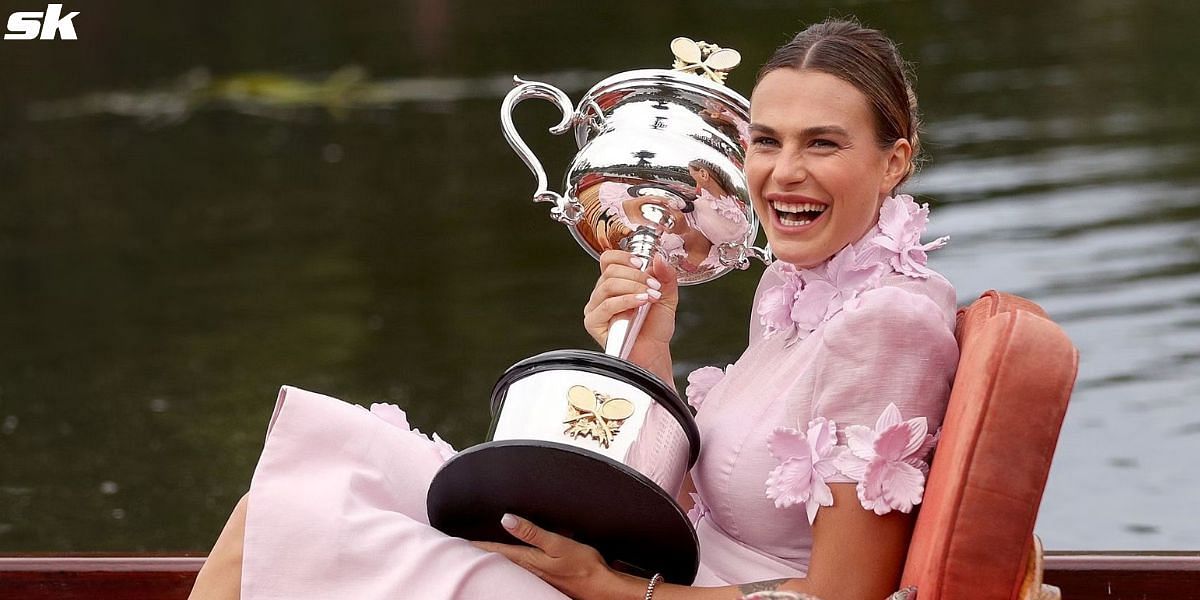 Still basking in the glory of her triumph at the 2023 Australian Open, Aryna Sabalenka has revealed her future goals, which are to play her best tennis for the next five years and then experience motherhood.
The 24-year-old won the first Grand Slam title of her career in Melbourne last month when she fought back from a set down in the final to defeat 2022 Wimbledon champion Elena Rybakina 4-6, 6-3, 6-4. It remains the only set that the Belarusian has lost so far this season, having compiled a 11-0 win-loss record. She won all four of her matches in straight sets at the Adelaide International 1 prior to the opening Major of the season.
Sabalenka recently invited questions from her social media followers and answered a few while relaxing at the poolside with her friends. When a fan asked her to share what was on her mind as far as the future was concerned, Sabalenka stated that she wanted to play her best tennis for the next five years and then hopefully become a mother of twin babies.
"To play my best tennis for the next five years and then go for baby. Hopefully, twins," she wrote.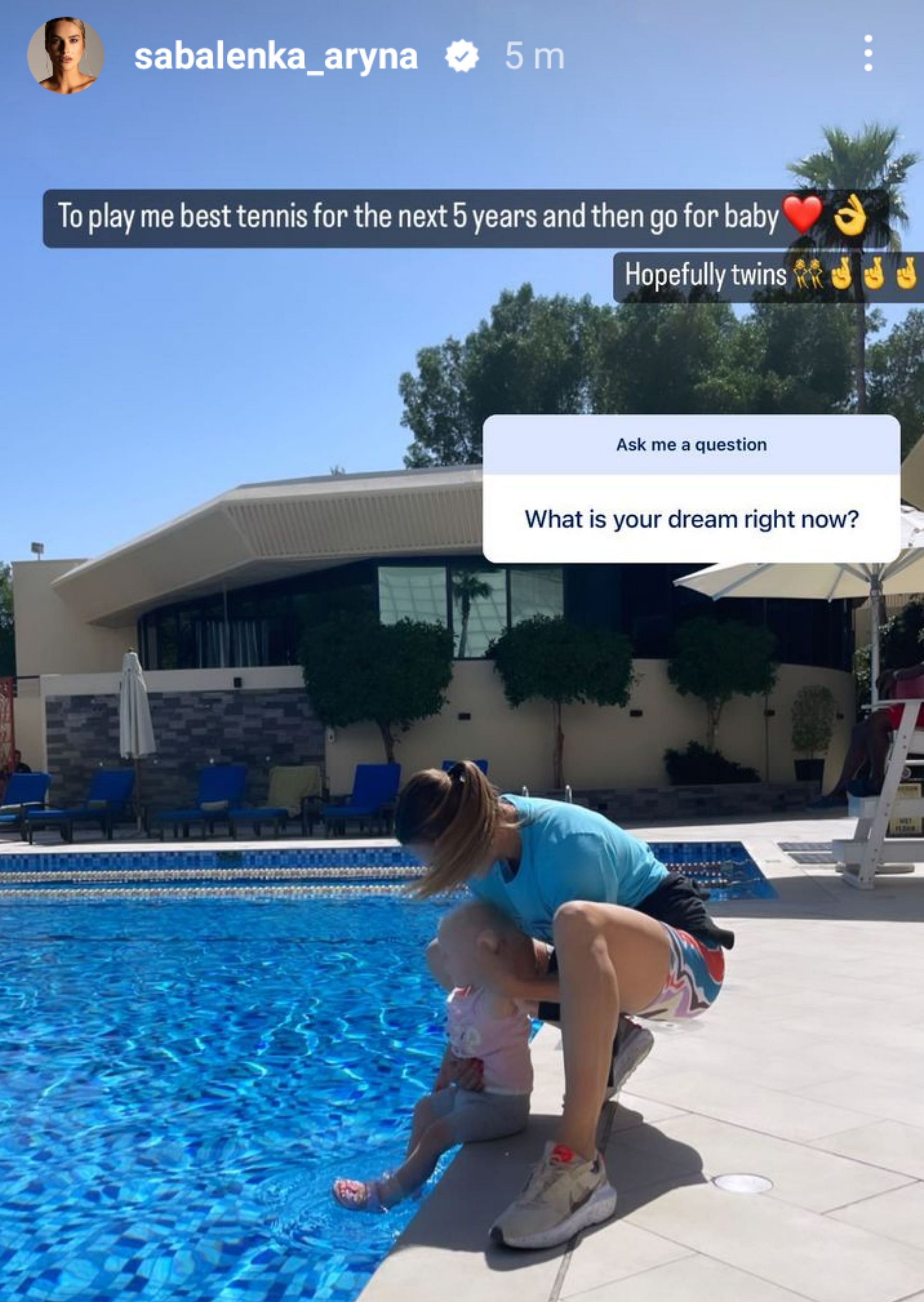 Another fan asked the Belarusian when she will once again collaborate with Spanish tennis star Paula Badosa for some fun TikTok videos. To this, she replied:
"I guess when I see her."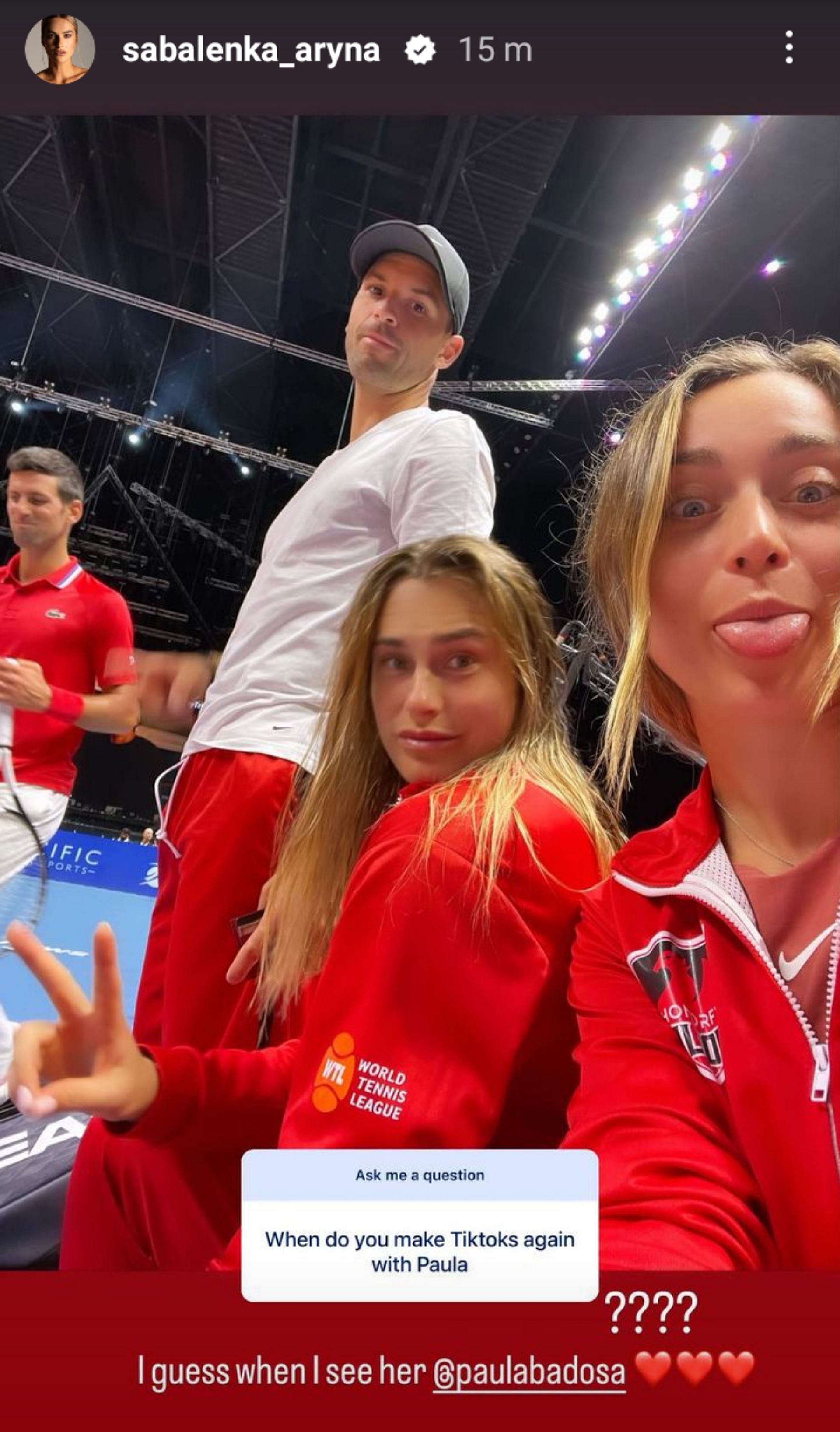 ---
"I was very happy because we're very close" – Paula Badosa on Aryna Sabalenka's Australian Open 2023 win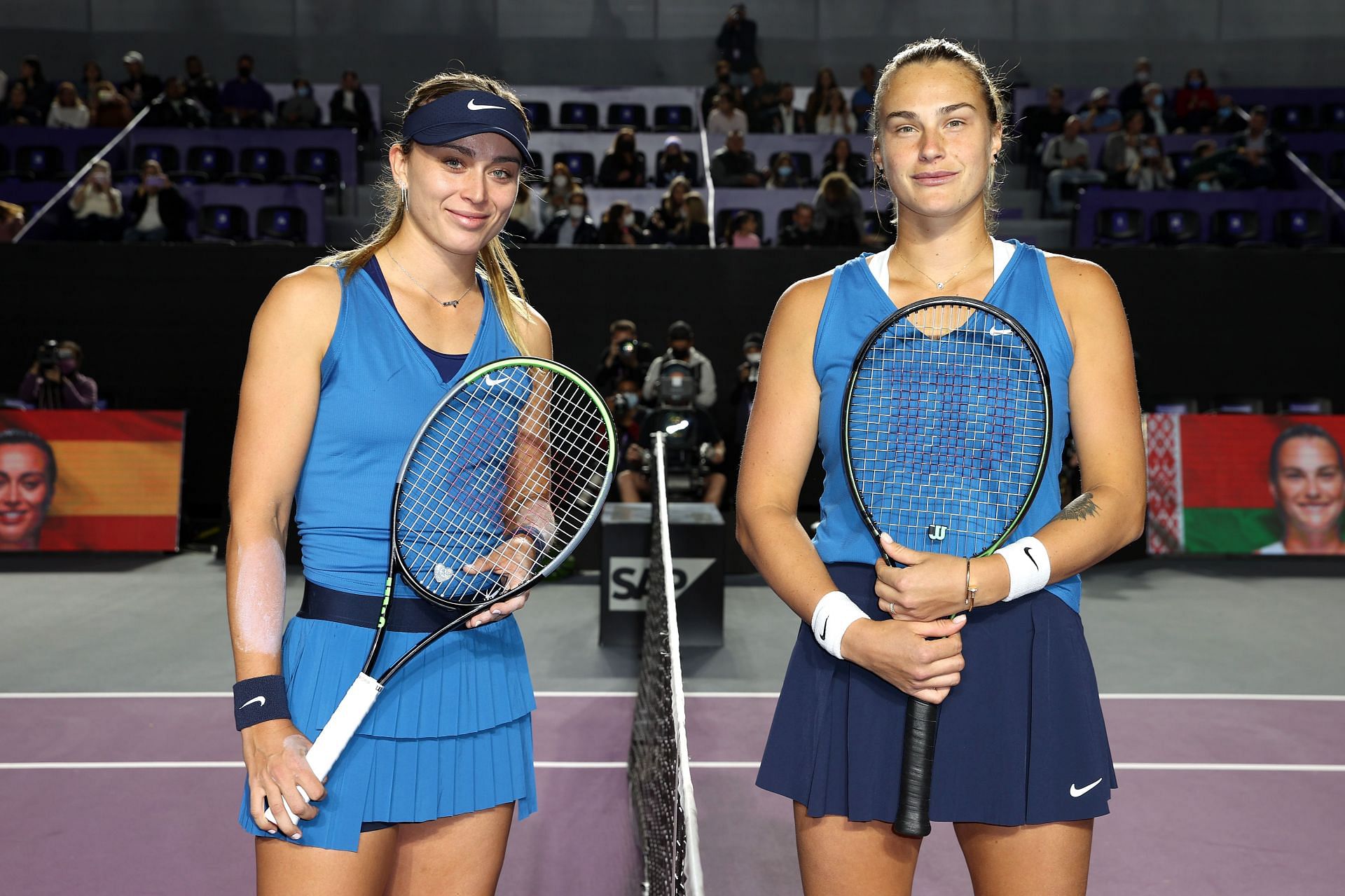 Paula Badosa and Aryna Sabalenka have not only played doubles with each other but also remain close friends. The Spaniard was present in Abu Dhabi last week for the WTA 500 Mubadala Abu Dhabi Open, where she reflected on the Belarusian's title run at the 2023 Australian Open, saying that she totally deserved it.
"As she always says, we're soulmates," Badosa said. "I think we're very similar personalities and I admire her a lot. She's a fighter and she's been through a lot of tough moments and she's always fighting, no matter what. We all remember how she started last year in Australia with the serve and she tried and she tried and she never gave up, and she had an amazing reward.
"I know for her, it was very important and it's a dream come true. And I was very happy because we're very close and we're living, like, the same journey together. I think that she totally deserves it," she added.
Sabalenka will next be seen competing at the Dubai Duty Free Tennis Championships, beginning on February 19.