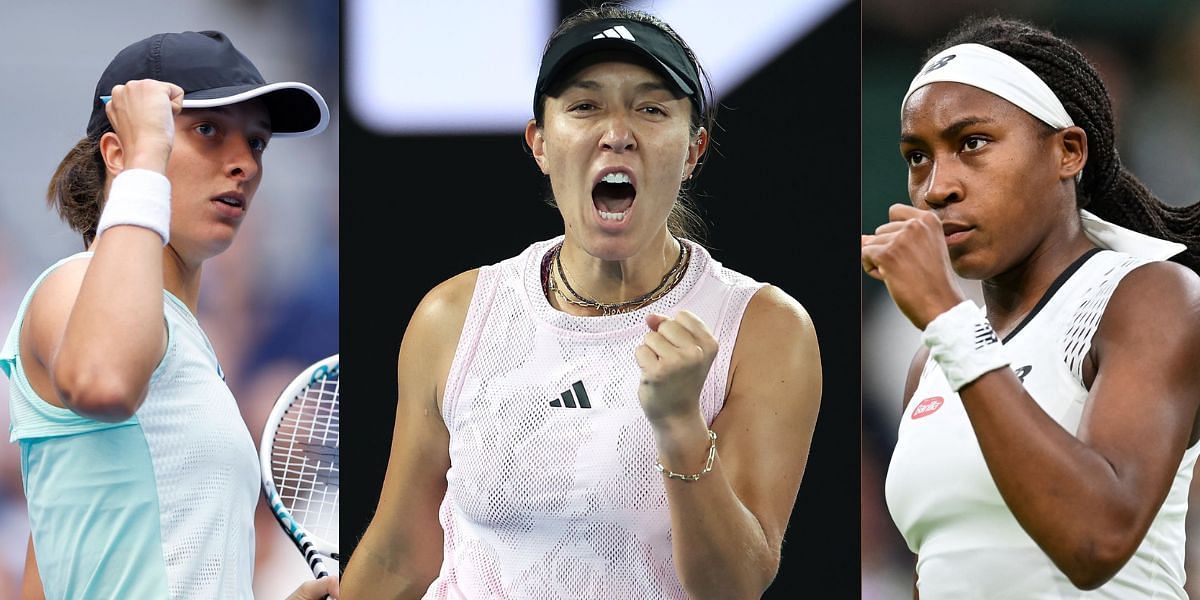 Jessica Pegula has risen to the top of the sport in the past couple of years. Even against younger tennis icons such as Iga Swiatek and Coco Gauff, she has proven herself to be a formidable opponent.
The American No. 1 ranked tennis player, however, admits that she lacks the athletic skills that Iga Swiatek and Coco Gauff possess.
In a recent press conference at the on-going Qatar Open, Jessica Pegula confessed that she isn't the greatest mover on court, and is also flawed when it comes to generating desirable spin on her ball.
"I think athletic-wise I'm not like Iga or Coco where I'm sliding all over the court," Jessica Pegula said, "Sometimes I wish I hit with more spin. I think sometimes I try, but naturally it's just not my thing."
The 28-year-old, who is currently ranked World No. 4 in both singles and doubles, however, noted that her excellent hand-eye coordination skills made up for the shortcomings and gave her an edge over the others.
"But I think my hand and eye coordination is also very, very good. So I'm able to time the ball well."
She also recognized that when she plays an aggressive form of tennis, she is able to extract wins by throwing her opponents out of their rhythms.
"When I'm playing hard and deep, it really bothers a lot of girls," she said.
Jessica Pegula and her doubles partner Coco Gauff clashed against each other only once in their careers at the 2022 Dubai Open, and the 28-year-old managed to outlast the teenager in straight sets 6-4, 6-4.
Against Iga Swiatek, the reigning Guadalajara champion found success in their first encounter at the 2019 Washington Open, which was, however, followed by four consecutive losses. It was only recently that the American was able to pull off a dominant win against the World No. 1 as she defeated Swiatek in the semifinals of the 2023 United Cup 6-2, 6-2.
---
"You're seeing that it's possible at any age" – Jessica Pegula on earning success later in her career as opposed to Iga Swiatek and Coco Gauff's early rise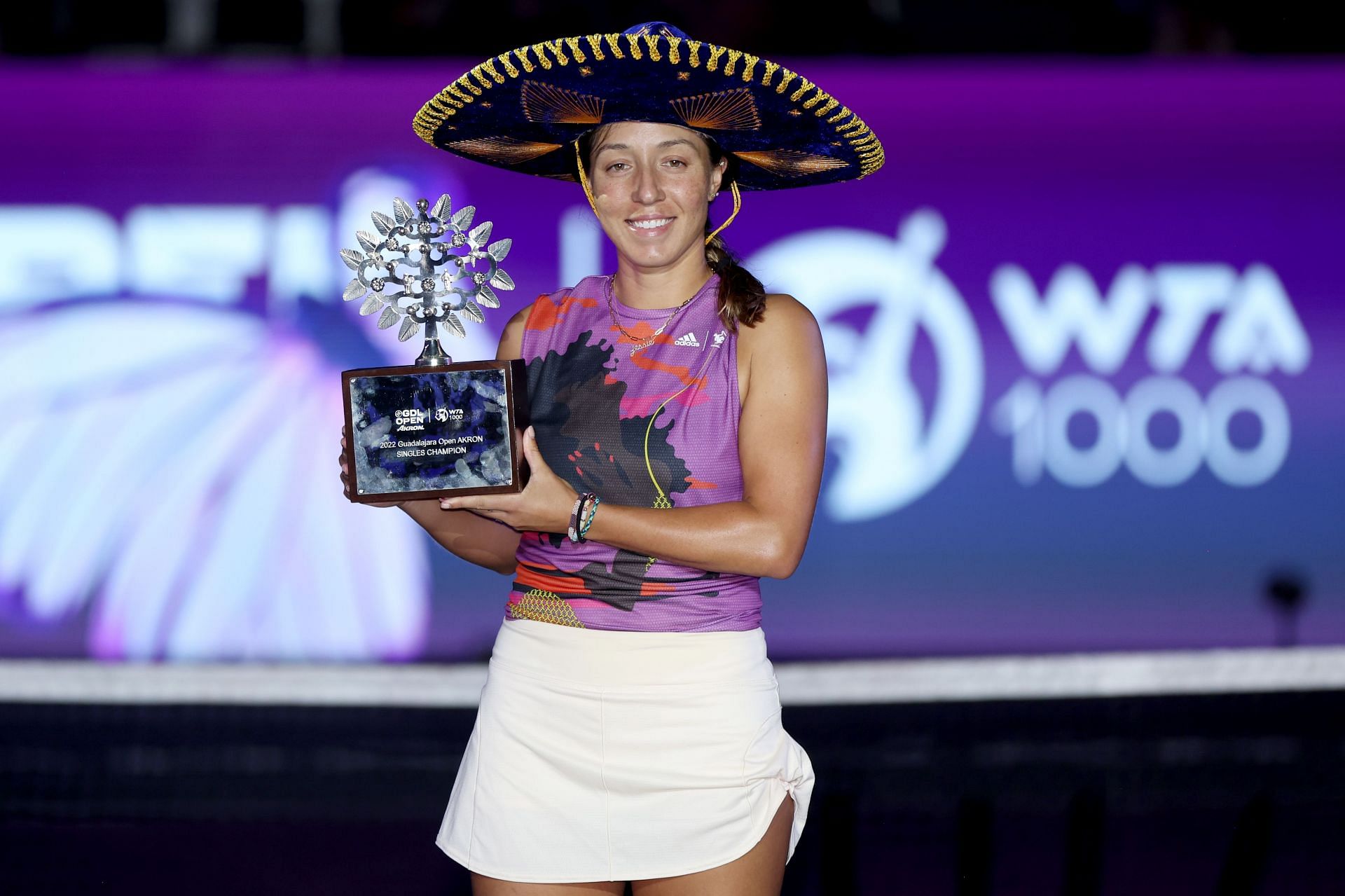 Jessica Pegula may not have earned success in her teenage years similar to Iga Swiatek and Coco Gauff, but the American tennis star has seen a meteoric rise in in her rankings since entering her late 20s.
The former World No. 3, who turns 29 in a few days, admitted that she had a slow climb to the top of the sport, but sounded optimistic about her career longevity, similar to many other players in recent times.
"I would say I'm kind of a little bit of a late bloomer, but I think nowadays we are seeing players play much later into their careers," Jessica Pegula said in the same press conference.
"We see girls doing well in their 30s, and then we see girls doing well when they're 18, which I think is still great for the sport, because you're seeing that it's possible at any age," she added.