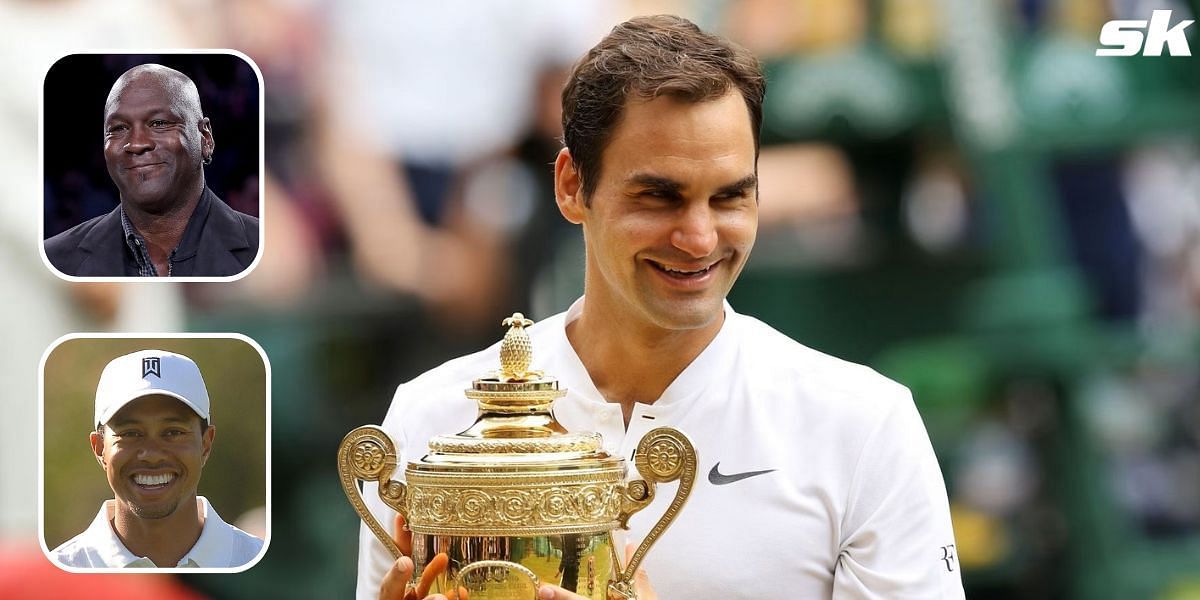 The end of Roger Federer's association with Nike, back in 2018, was not the healthiest one, with both parties getting into a dispute over the Swiss maestro's 'RF' logo. Looking back at the time when Federer left the sports equipment giant and signed a $30 million a year 10-year-long deal with Nike's competitor Uniqlo, Nike's former long-term tennis director called the brand's decision to let him go "an atrocity."
According to Mike Nakajima, Federer "belonged with" Nike forever, alongside the likes of Michael Jordan, LeBron James, and Tiger Woods, and he still regrets the company's decision to part ways with the Swiss tennis legend.
Nakajima, who served as Nike's tennis director for almost 30 years, quit in 2017 to start his own business, meaning he was not around when the former Swiss player's deal with Nike crashed. However, he still holds a lot of disappointment over the same due to his close association with both the player and the brand.
In an excerpt from the recently released book titled 'The Roger Federer Effect', co-authored by Simon Cambers and Simon Graf, Nakajima shed light on the 20-time Grand Slam champion's fruitful long-term association with Nike, and later its unfortunate end.
"That should never have happened. For us to let somebody like that go, it's an atrocity," Nakajima said in the book.
"Roger Federer belonged with Nike for the rest of his career. Just like Michael Jordan. Like LeBron James, like Tiger Woods. He's right up there with the all-time greatest Nike athletes ever."
"I'm still disappointed. But it happened. I have to get over it. It wasn't my decision and I wasn't there for it," he added.
Nakajima admitted that, were he in the Swiss player's position, he too would not have let go of a massive payday like the one offered by Uniqlo. But he feels Nike should never have let that happen in the first place and done for the eight-time Wimbledon champion what they did for basketball legend Michael Jordan.
Nakajima highlighted that the brand still benefits greatly from selling shoes from the 'Air Jordan' line in association with Jordan, and they could have done the same with Federer's 'RF' logo for many years even after his retirement.
"I probably would have done the same thing if I were in the same boat. Who might have turned down a $30 million a year contract? But it should have never gotten to that point," Nakajima stated.
"Nike is still selling millions and millions of pairs of Jordans. When's the last time Michael played? It's been many, many years. They could have done the same thing for Roger. For years to come, they could have created shoes with an RF logo," he explained.
Money and fame changed a lot of great athletes but not Roger Federer, says Nike's former tennis director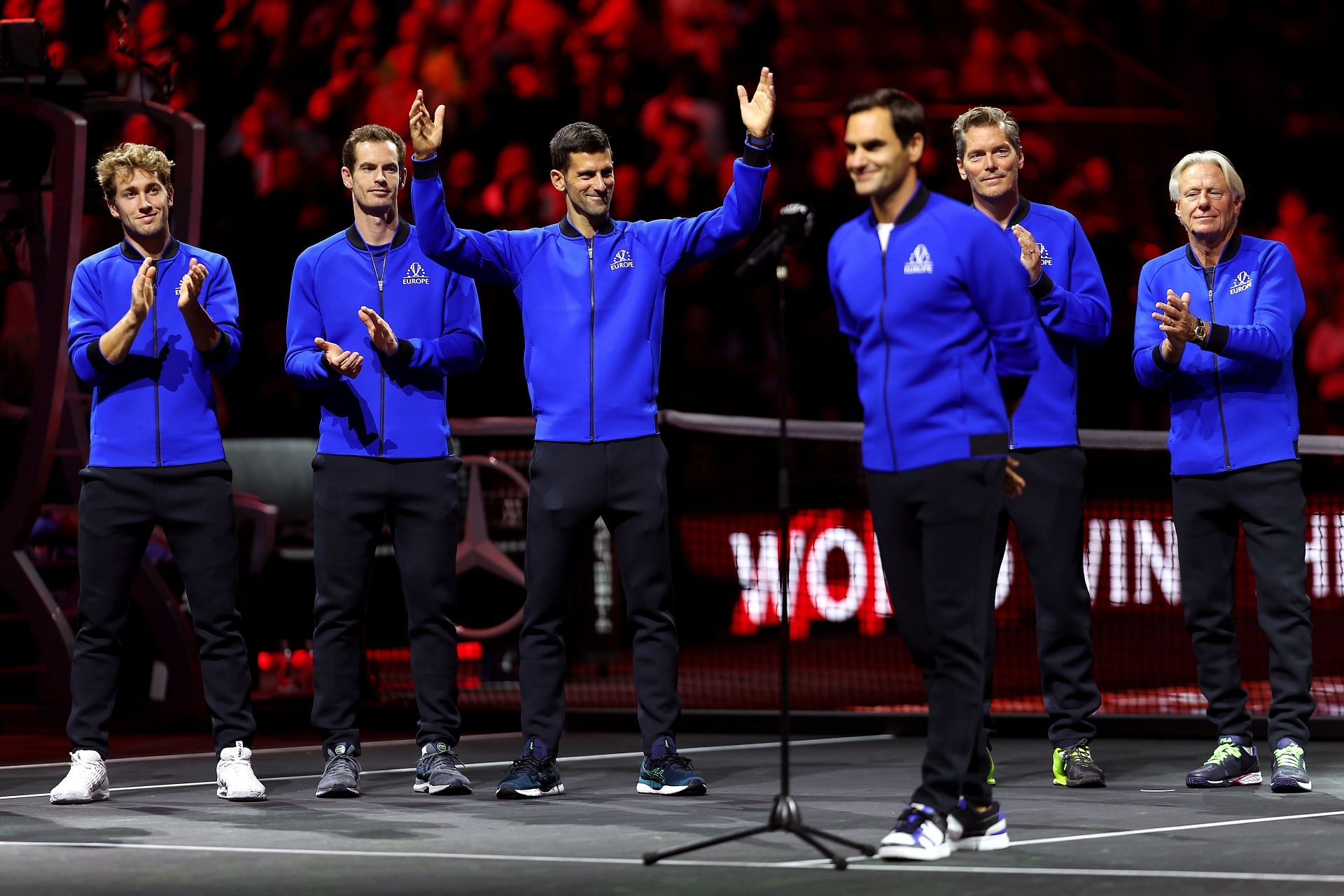 Mike Nakajima, who first met Roger Federer when Nike signed him as a 13-year-old, got to know and observe the Swiss great as a person over many years, while also seeing him attain the status of one of tennis' GOATs. The aspect of the Swiss player's personality that touched Nakajima the most was how grounded he was even after earning a lot of money and fame.
Nakajima said that he worked with numerous other world-class athletes over the years at Nike, many of whom 'changed as people' over time, but Federer was not one of them. For that, Nakajima holds the 103-time title winner in very high regard.
"I've had the privilege to meet so many world-class athletes. He's one of the top on my list, with regards Roger, the game changer, to how nice of a person he is," Nakajima further said of the 41-year-old legendary athlete.
"Yes, he's got a lot more money and a lot more of everything. But he hasn't changed. Money and fame change people a lot. I'm not going to name names, but we certainly have athletes in our sport that have changed."
"Money changed how they see things, act and talk to people. Roger never did that."
Nakajima also worked extensively with the likes of Michael Jordan, LeBron James, and Tiger Woods, who have been with Nike for the longest time. He also worked closely with some of Federer's colleagues on the tennis tour, including Serena Williams, Maria Sharapova, Andre Agassi, John McEnroe, and Rafael Nadal.