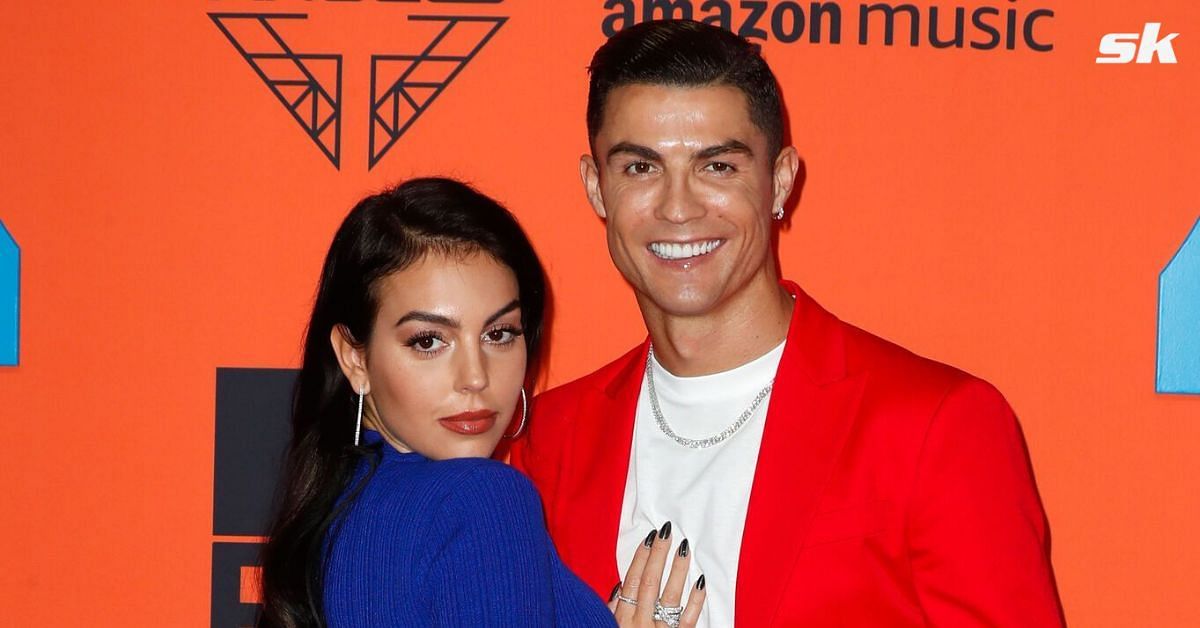 Al-Nassr superstar Cristiano Ronaldo has taken to social media to express his appreciation for his partner Georgina Rodriguez on Valentine's Day (February 14).
With five Ballons d'Or to his name, Cristiano Ronaldo is one of the greatest footballers of this generation. However, off the field, he is a gentle family man, leading a happy life with his girlfriend Georgina Rodriguez.
Georgina has had Ronaldo's back through thick and thin since the two met in 2016. When the Portuguese icon joined Al-Nassr in the winter, she notably shifted to Saudi Arabia along with him.
Although the couple are yet to tie the knot, they merrily live together with their children. It is worth noting that Saudi Arabia has let the pair cohabit despite the country's law prohibiting unmarried couples from doing so.
Now, on the occasion of Valentine's Day, Ronaldo dedicated an Instagram post to his partner Georgina to show his appreciation. The 38-year-old adorably expressed his delight at having her in his life.
He wrote:
"Happy Valentine's Day meu amor [transl: my love]! So lucky to have you in my life!"
Ronaldo's lovely Valentine's Day post tribute to his partner Georgina has already garnered around four million likes on Instagram. Several celebrities, including his representative Ricky Regufe, have also commented on it.
It is worth noting that Georgina is the mother to two of the Portugal captain's five children. The couple also had a baby boy, but he died during childbirth in April last year.
---
Georgina Rodriguez recently opened up on her relationship with Cristiano Ronaldo
Like Cristiano Ronaldo, Georgina Rodriguez has not shied away from opening up about their relationship. The sales assistant-turned-model revealed in a recent interview that she fell in love with the forward the moment she saw him.
Georgina also hailed the former Real Madrid superstar as the most handsome man he has ever seen.
She said:
"Cristiano and I fell in love at first sight, when I saw him for the first time I felt that time stopped. I had never seen a man so handsome, so attentive. He is the most handsome man my eyes have ever seen."
The model, though, believes her relationship with Ronaldo has left many, especially women, jealous. She thus also took aim at her naysayers, saying:
"And yes, I am the girlfriend of the best football player in the world, but it is not necessary for people–and many of them women–to use it in a derogatory way."
Despite all their struggles, both in their professional and personal lives, Cristiano Ronaldo and Georgina Rodriguez continue to lead a happy life.