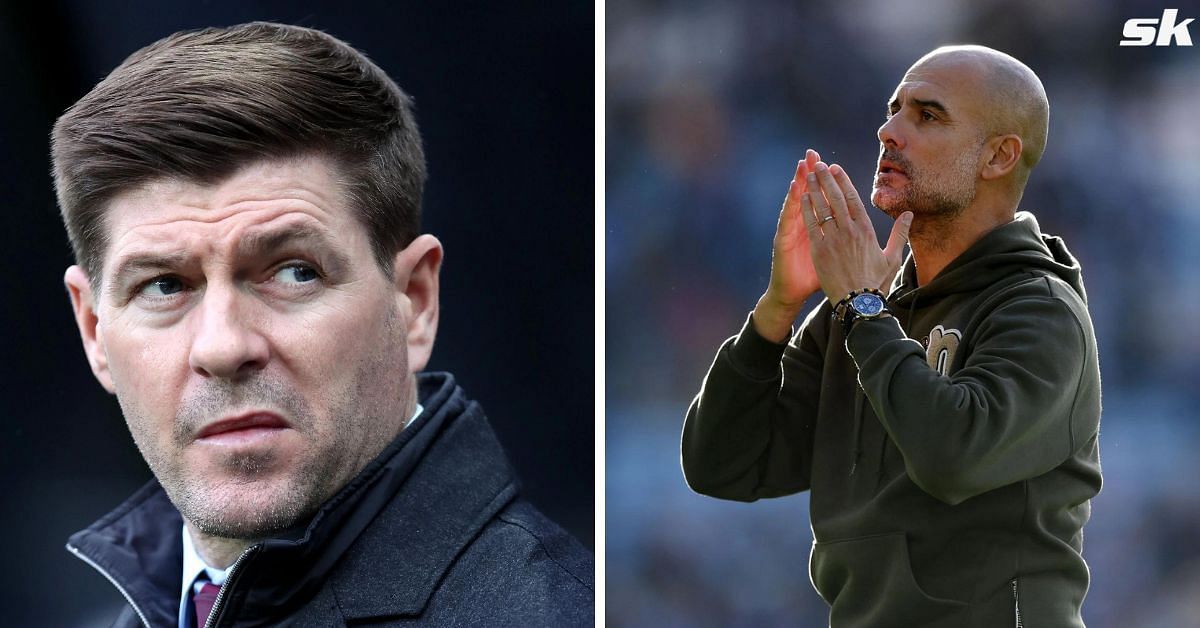 Manchester City manager Pep Guardiola has apologised to Liverpool legend Steven Gerrard after recalling his 'infamous' slip that eventually cost the Reds the 2014 Premier League title. The Spanish coach has also defended his side amid charges of the club breaching multiple financial fair play rules.
Guardiola spoke to the media ahead of City's top-of-the-table clash with leaders Arsenal on Wednesday (February 15). He apologised to Gerrard, saying (via GOAL):
"I apologise to Steven Gerrard for my unnecessary stupid comments about him. He knows how I admire him and his career, what he has done for this country. I am ashamed of myself; he doesn't deserve it."
Guardiola's apology comes after he used the former Liverpool captain's slip to reference how Manchester City are being victimised. He said:
"In that situation at Anfield, I didn't want it (to happen) out of respect for Steven Gerrard, but it's our fault, come on. That belongs to us. The moments that we lived, these years together"…"
The legendary English midfielder's slip occurred during the 2013-14 season, with the Reds seemingly on their way to their first Premier League title. They faced Chelsea at Anfield on April 27, 2014. The then-Liverpool captain fell while in possession of the ball, allowing Blues striker Demba Ba to break on the counter and score.
As a result, City went on to lift the title a month later in the most heartbreaking of circumstances for Gerrard. Guardiola claims to have apologised directly to the former Aston Villa manager. However, he's not willing to backtrack on his comments defending his club against FFP charges.
---
Guardiola backed Gerrard after he was sacked by Aston Villa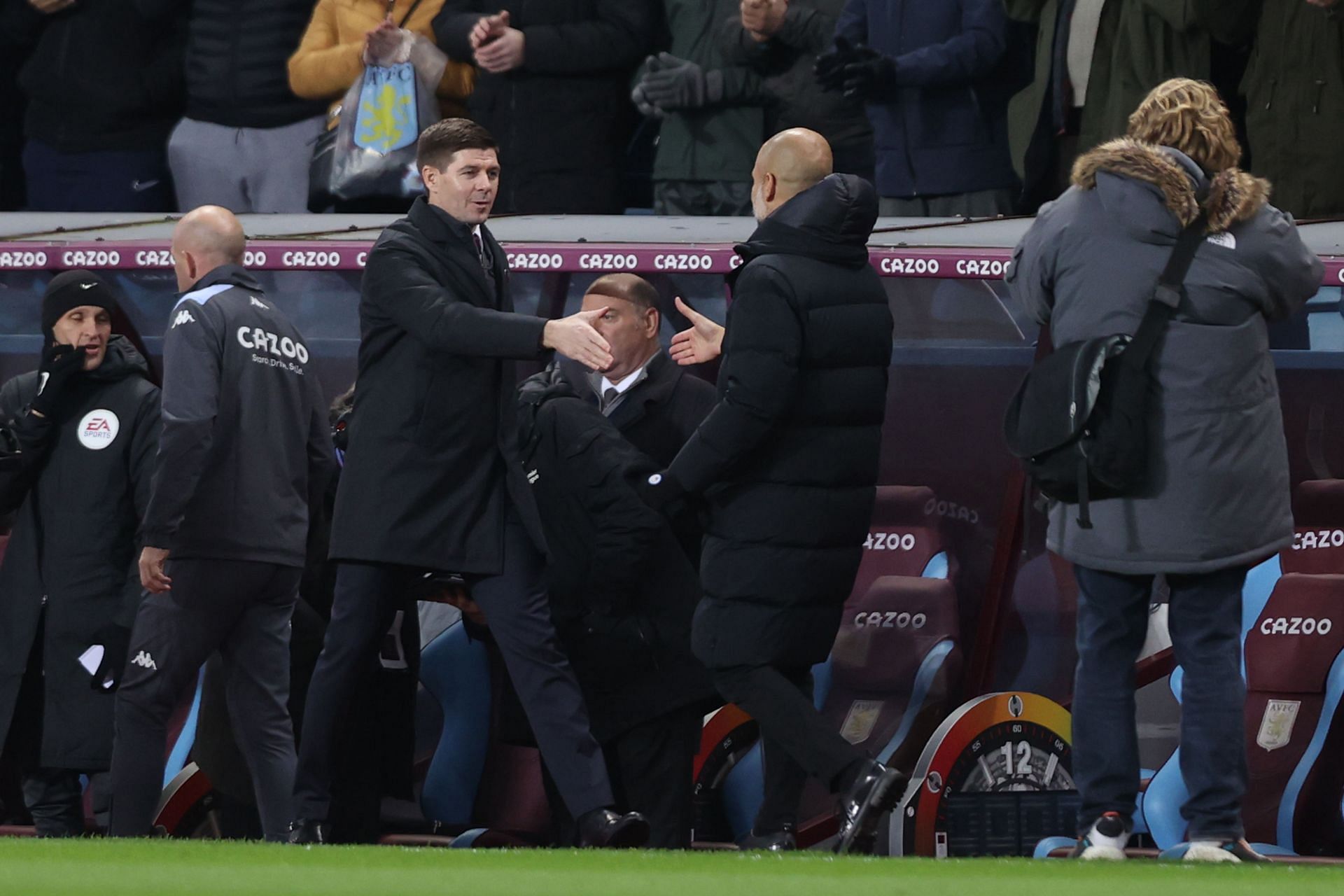 Gerrard was dismissed as Villa boss in October last year after a poor run of form left his side just above the relegation spots on goal difference. The Englishman had spent just 11 months at the helm of Villa Park. He oversaw 13 wins, nine draws and 19 defeats in 40 games.
Guardiola backed the former Rangers boss to bounce back from his sacking. He said (via Birmingham Live):
"I'm sorry for him. He knows, as all managers, you are subject to your results. In football, the new challenge is around the corner, coming again. He will try again."
The Englishman is still out of management but is being linked to several jobs. He was surprisingly linked with the Poland national team role in early January. However, they have since appointed former Portugal coach Fernando Santos as their boss.