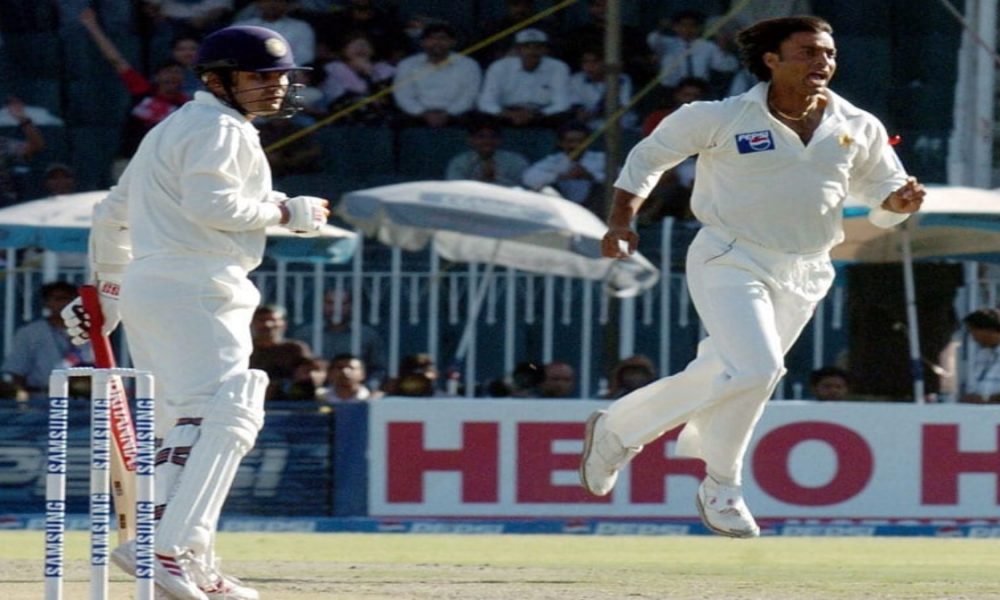 New Delhi: The debate on Virender Sehwag vs Shoaib Akhtar has been reignited by Pakistani YouTuber and sports journalist. Famous Pak YouTuber Nadir Ali and journalist Mirza Iqbal Baig posted a video discussing the year-old incident when Sehwag made controversial remarks about Akhtar's action. A year ago the Indian batter made a remark about the jerk in Shoaib Akhtar's bowling action and Mirza Iqbal Baig now took a jibe at Sehwag for his statement.
In the video, Mirza Baig can be seen speaking in favour of the Pakistani pacer and lauding him for being the quickest bowler in the world. He also gave the example of the incident when Shoaib dismissed Rahul Dravid and Sachin Tendulkar on consecutive deliveries at Eden Gardens. He said that Sehwag is not a big player and his statements do not matter, he just did it to gain attention through controversies.
They also reminisced about the friendship between Indian and Pakistani cricketers and how they used to visit each other's places during tours.
The comment section was also divided as some reminded them of Sehwag's triple ton in Pakistan while some came in support of the pacer.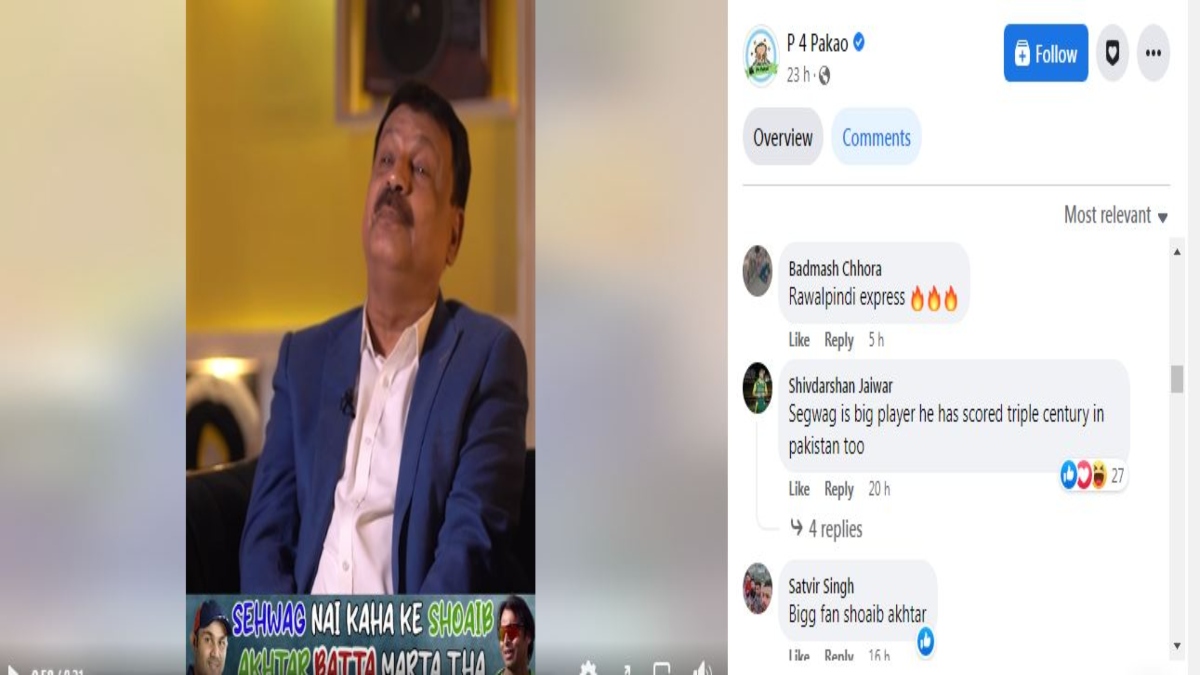 In May 2022, Sehwag said that Akhtar used to jerk his elbow and bowled 'bhatta ball'. This also led Shoaib furious and led to an exchange of statements between the two.
As per the records, Sehwag had a good record against Pakistan as he scored 1267 runs in nine Tests, including four centuries and in 31 ODIs, he managed 1071 runs. On the other hand, Akhtar also had a good record against India as he picked 28 wickets in 10 Tests and 41 in 28 ODIs.