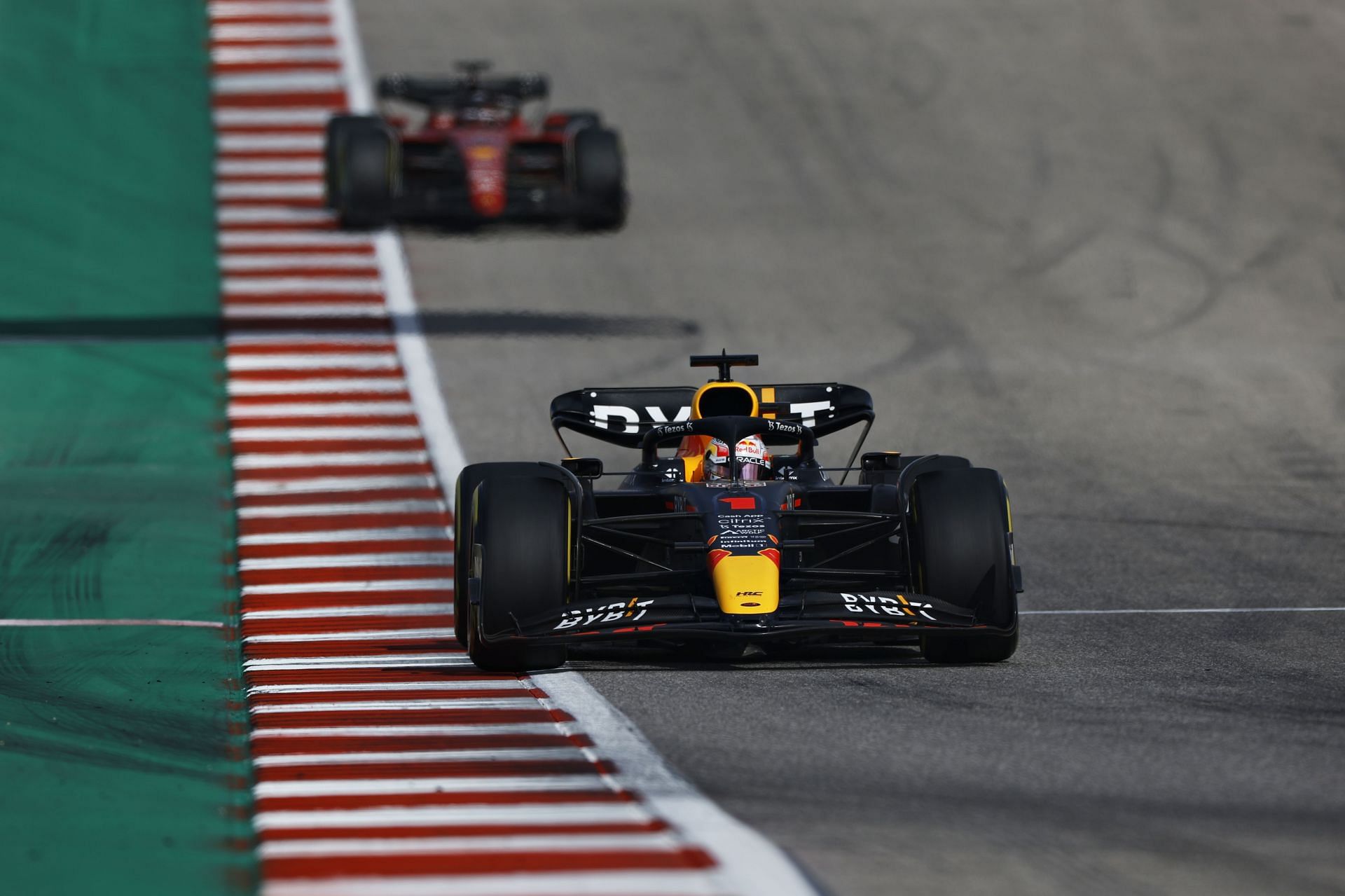 Former F1 driver Juan Pablo Montoya believes that Red Bull Racing do not have to worry about Scuderia Ferrari in their title defense during the 2023 season. The former Williams and McLaren driver based his analysis on Ferrari's strategists not being up to the mark last year.
While Red Bull pulled out wins thanks to the team's inspired mid-race decisions, the Prancing Horse shot itself in the foot at times with blunders. The biggest example of this was the team deciding to send Charles Leclerc onto a dry track with full wets during the Sao Paulo Grand Prix qualifying.
For Red Bull, however, principal strategy engineer Hannah Schmitz has read situations perfectly to help her team to many wins. Most notably, it was her decision to make a late tyre change for Max Verstappen when he lined up P10 at the Hungarian Grand Prix. It was a move that helped the Dutchman win the race.
The two-time world champion even made special mention of Schmitz after the win, saying:
"Today, I think Hannah, our strategist, was insanely calm. Yeah, she's very good. You can't afford many mistakes. It's of course very hard to always be on the good side, let's say it like that. But I think we have a lot of good guys and girls in the team."
Speaking to Motorsport, Montoya expressed his disappointment at Ferrari's decision-making.
"When I look at Ferrari's pit stops and strategies, I'm like, 'Who the hell is making these decisions?' It pains me to say that because I know how difficult it is to make decisions under high pressure. But if the person in charge of strategy doesn't make the right calls, then at some point you have to say, 'We have to get someone else.'"
The Colombian added:
"But if the person responsible for the strategy is the right person, then they should be better supported in their work. In any case, something has to be done, because too many mistakes are being made."
---
New Ferrari team principal promises not to make wholesale changes to team right away
After a season of 'what ifs', Ferrari roped in Frederic Vasseur as their new team principal, replacing Mattia Binotto.
The Frenchman, who was previously with Alfa Romeo in a similar role, has promised not to make any changes to the team right away. He did, however, mention that he will assess performances as the season progresses before taking any decision.
"We are in the process to review everything. It's a bit short notice for me, but we'll have to do some improvement. It would be arrogant from my side to take action on the technical organisation after two weeks. We have discussions to try to understand how we could improve the system, what could be the weakness of the system and to try to do a better job.
He added:
"But it's more continuous improvement. Big changes from my point of view wouldn't make sense. I trust the guys in place. I will try to do the best for them also, and to put them in the best condition to do the job."