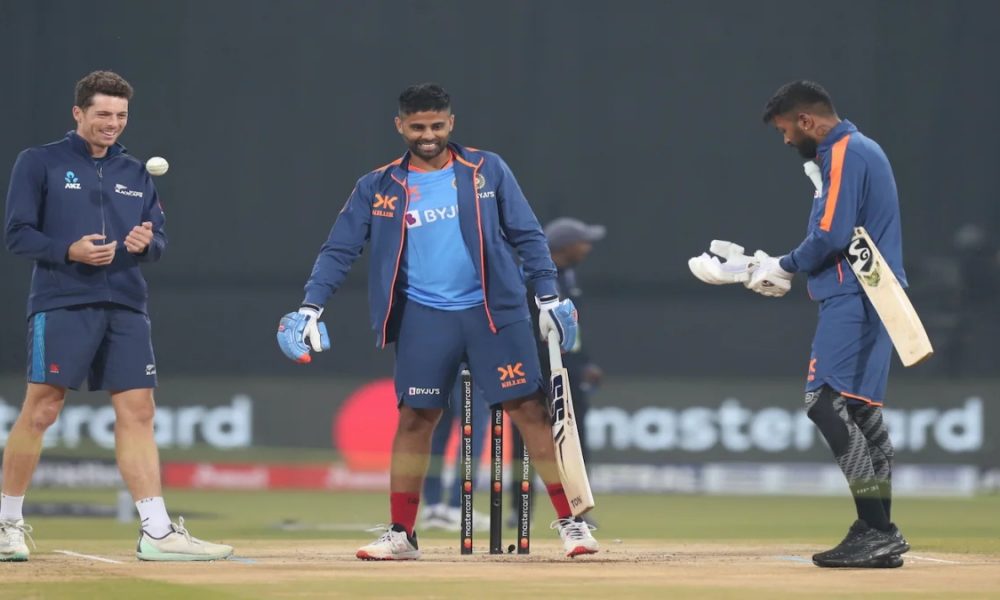 New Delhi: The curator of the Ekana Cricket Stadium in Lucknow has been removed from his job after preparing the pitch for the second T20I between India and New Zealand. The slow pitch was blamed for a low-scoring encounter between the teams, which features no six. Sanjeev Kumar Agarwal, an 'experienced curator' is set to replace the previous one on the job.
As per a UPCA source quoted by PTI, a lot of domestic cricket was played on the turf and the curator should have left one or two strips for the international game. The source added that the surface was overused and there was not enough time to prepare a fresh pitch due to the bad weather.
Sanjeev Kumar Agarwal has prepared pitches in Bangladesh and is likely to work with veteran BCCI curator Taposh Chatterjee.
After India won the game with just one ball to spare, captain Hardik Pandya called it a "shocker of a wicket." He added that both the pitches used in the first and the second T20Is were not suitable for the format and advised the curators to prepare the pitches earlier.
In the game, bowlers had a feast as only 200 runs were scored in both innings while a total of 12 wickets were lost. New Zealand batters fell prey to Indian spinners and lost wickets at regular intervals. They were soon wrapped up for 99/8 as Arshdeep Singh picked two wickets while Kuldeep, Hood, Chahal, Sundar and Pandya picked one each.
India had a similar fate while small partnerships kept the scoreboard ticking. The 31-run partnership between Suryakumar Yadav and Hardik Pandya ended the affairs in the nail-biting game. Surya was declared the Player of the Match for his 26* off 31.