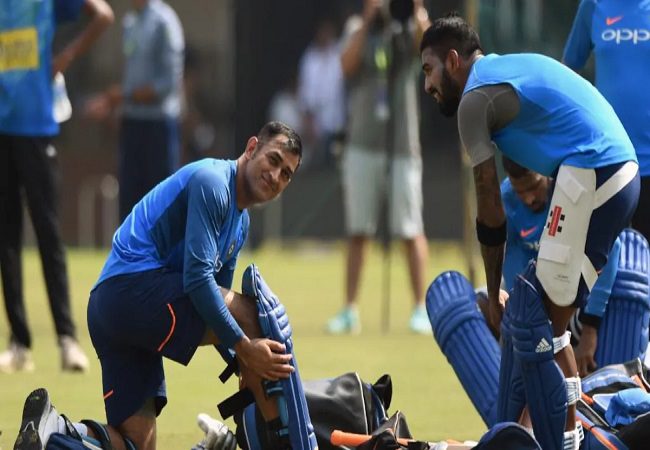 New Delhi: The 2023 edition of Indian Premier League (IPL) is around the corner and organizers have stepped up preparations for the mega event, which fetches even more attention than many international cricket tournaments.
Meanwhile, IPL's marquee player and former India skipper MS Dhoni has caught the imagination of cricket fans with his blistering knock of sixes during 'practice session'.
In a video shared by Dhoni fans, the legendary cricketer can be seen smashing long sixes in the nets and rightfully getting the applause from his numerous fans. MSD will again be leading the Chennai SuperKings team as captain.
Under his reign, the franchise has grabbed the title four times, out of 15 editions of the cash rich league tournament.
Dhoni has retired from all formats of the International cricket but has continued to play in IPLs.
Though, speculations are high over 2013 edition, being his last IPL appearance, there hasn't been any official word.
The midas touch of the maverick batsmen continues to leave the cricket fans awestruck & spellbound with his smashing hits of boundaries & sixes.

As the video of Dhoni hitting sixes landed on social media, lot of cricket fans reacted & shared their take, with some developing 'goosebumps' over his sensational show at this age.

Last year, Dhoni had stepped aside to make way for Ravindra Jadeja to lead the CSK team but the latter withdrew eventually leaving the reins of team in MSD's hands. Dhoni himself has been keen on finishing his IPL reign in front of Chennai fans
"Whether 2023 will be my last year or not, that is something we will have to see," Dhoni had said during IPL 2022.
Last IPL season was a disappointment by Chennai Super Kings as team finished at 9th spot in the 10-team tournament. With Dhoni back in form, the fans can expect yet another series of salvos from their favourite hitter.