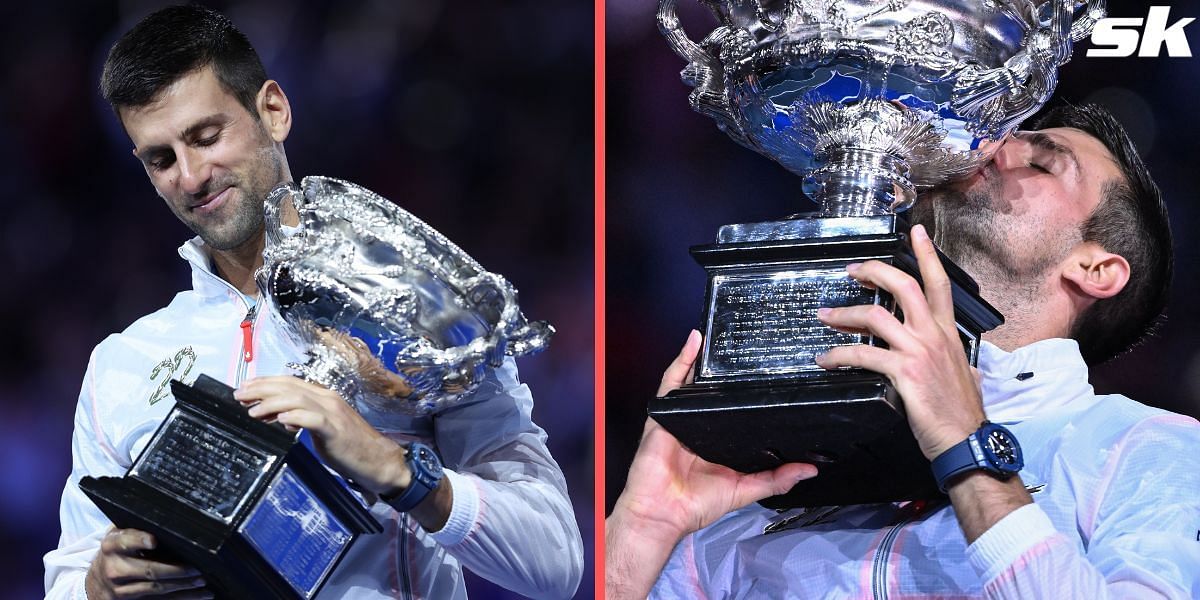 Novak Djokovic breezed past Stefanos Tsitsipas at the 2023 Australian Open to claim a record-extending tenth title at the Melbourne Major. The Serb was a class apart in the showpiece final, winning in straight sets despite a spirited performance from the 24-year-old Greek.
Djokovic closed the high-stakes encounter 6-3, 7-6 (4), 7-6 (5), dropping just one set throughout the tournament — against Enzo Couacaud in the second round. It was a highly emotional victory for the king of Melbourne Park, who returned to the Rod Laver Arena a year after he was infamously deported from the country and disallowed to defend his 2021 title.
Djokovic, however, put all the drama of the past aside to focus on the bigger picture and level his Big 3 rival Rafael Nadal's record tally of 22 Grand Slams, while also reclaiming his World No. 1 ranking.
The Serb's peers and colleagues were astounded by his steely determination and congratulated him on his win.
"Can't remember a time I was this happy for someone winning a tennis match. So deserving @DjokerNole #22," his mate Vasek Pospisil said.
"What he went through last year & to come back winning it this way #NovakDjokovic𓃵 #ponos #GreatestOfAllTime @DjokerNole," nine-time Grand Slam champion in women's and mixed doubles, Kristina Mladenovic said.
"Congratulations @DjokerNole for the Australian Open and the world number 1. Very well deserved! Hope to see you soon on court!" reiging World No. 1 Carlos Alcaraz said.
Here are a few more reactions from the Serb's colleagues:
Congratulations on a 10th Australian Open title Novak Djokovic, 35 and at the peak of your powers. You've been as relentless as I've seen you these past two weeks. It was a privilege to watch such a superb final against your young rival Stefanos Tsitsipas. Bravo to you both! 🚀

— Rod Laver (@rodlaver) January 29, 2023
At the moment it looks like there is no stopping @DjokerNole , 10th @AustralianOpen title ,22nd Major and counting. Since Wimbledon victory has only lost 2 matches and won 6 titles. By far the best player on the planet. 12-0 to start the year!👏👏👏

— Greg Rusedski (@GregRusedski1) January 29, 2023
Haha I told you. We created a monster. Well done @DjokerNole …. Sat on my couch and enjoyed the entire show 💰🙏🏽 soak it all in….

— Nicholas Kyrgios (@NickKyrgios) January 29, 2023
---
"This has been one of the most challenging tournaments I've ever played in my life" – 2023 Autsralian Open champion Novak Djokovic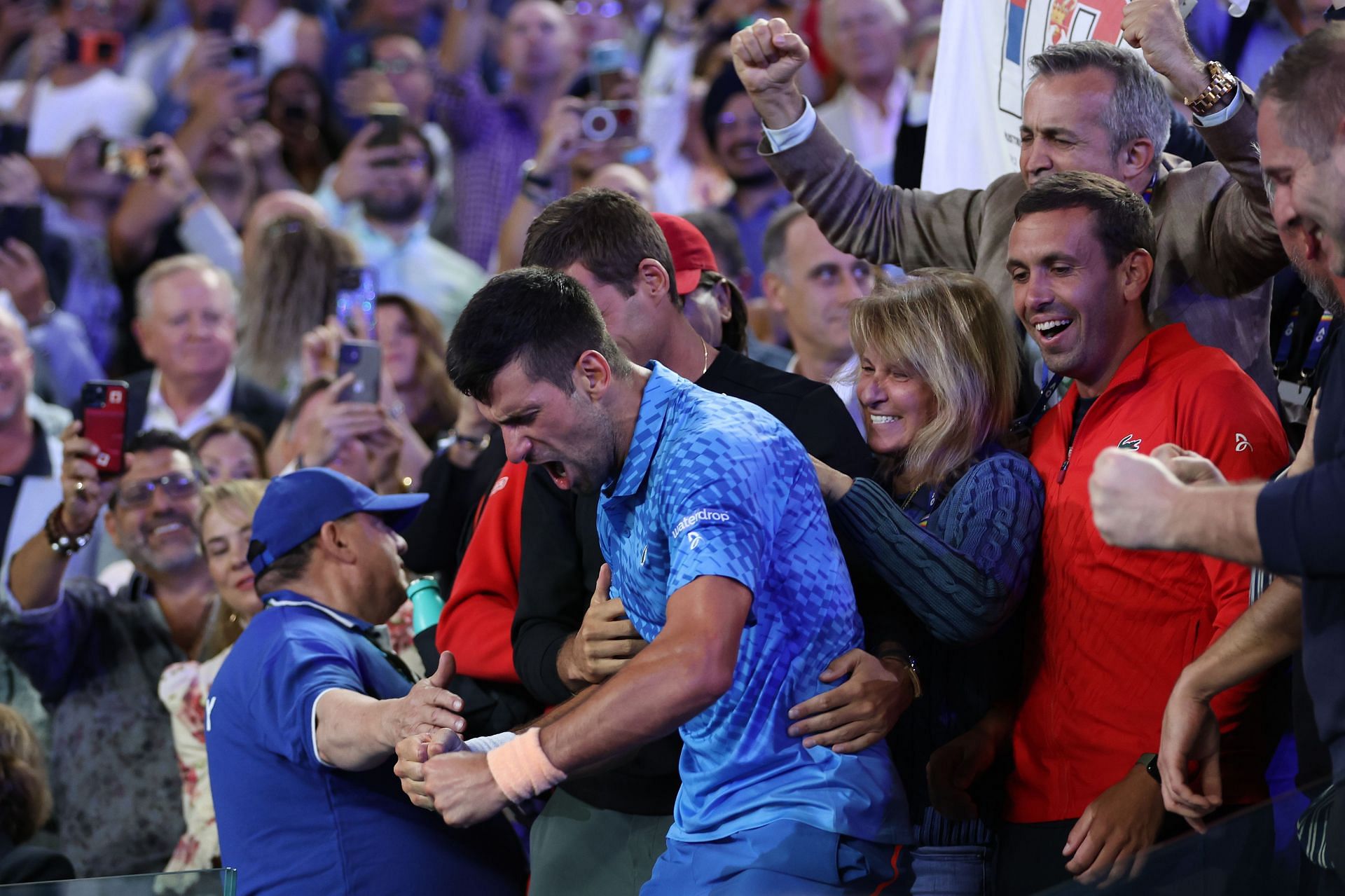 While Novak Djokovic seemed to have cruised through most of his encounters at the 2023 Australian Open, he revealed that it wasn't all roses behind the scenes.
During his acceptance speech after winning the title, the Serb stated that this was one of the most testing tournaments he has played, considering his off-court issues over the last year.
"I have to say that this has been one of the most challenging tournaments I've ever played in my life considering the circumstances – not playing last year, coming back this year," he said.
"I want to thank all the people that made me feel welcome, made me feel comfortable to be in Melbourne, to be in Australia," he added.
The 35-year-old, who also suffered a left hamstring issue during his title run at the 2023 Adelaide International, suggested that raising his 22nd Grand Slam title was "the biggest victory of his career."
"I just have to say this because only the team and the family knows what we've been through in the last four to five weeks and this probably is the biggest victory of my life considering the circumstances," he said.
The 22-time Grand Slam champion is unbeaten in 2023, winning back-to-back titles in Adelaide and Melbourne. Additionally, the soon-to-be World No. 1 has featured in seven consecutive finals since 2022 Wimbledon, winning the title in six of those.