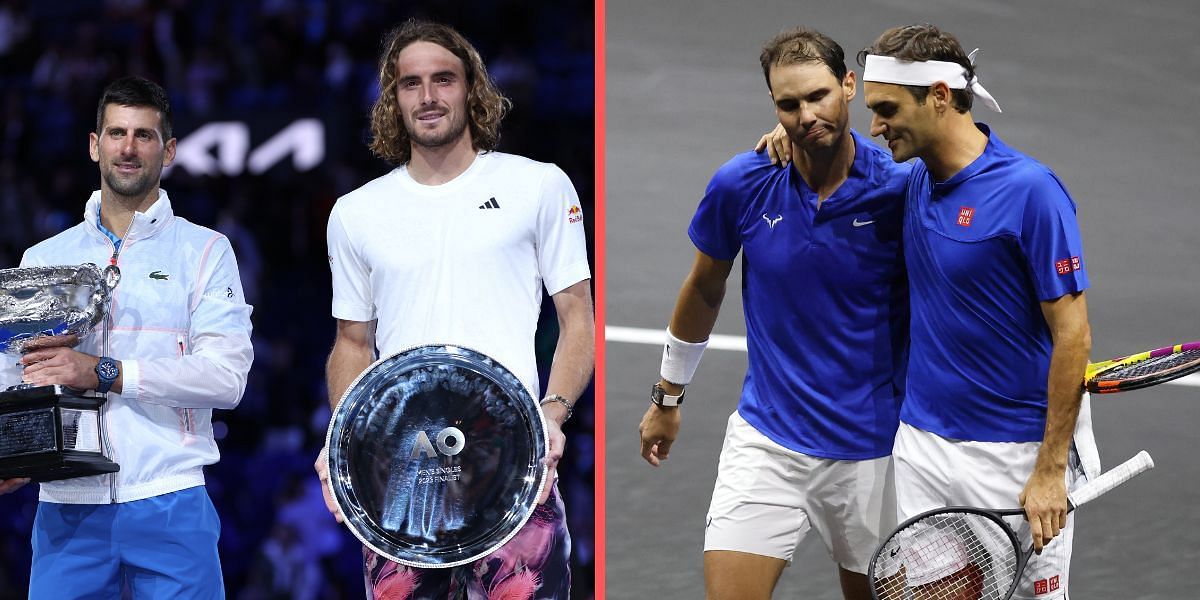 Stefanos Tsitsipas heaped praise on Novak Djokovic after losing to the Serb in the 2023 Australian Open final.
The Greek was unable to capture the first Grand Slam of his career and achieve the World No. 1 ranking, losing the summit clash to Djokovic 3-6, 6(4)-7, 7-6(5) in straight sets at Melbourne Park.
In his post-match press conference, the third seed mentioned that the sport has been blessed with the 'Big 3' and all their achievements and pointed out that Rafael Nadal and Roger Federer along with the Serb have helped him get better at the sport.
At the same time, Tsitsipas clarified his comments during the presentation ceremony, where he'd gone on to call Djokovic "the greatest ever" to hold a racquet. The World No. 4 walked back the comments to a small degree, stating that he didn't want to outright confer the title on him just yet.
"I think we're blessed that we have three big champions like this. I don't want to give the whole title to him, because I believe there are other players that have contributed a lot, and they're the main reason I am here today as well.
"Novak is one of them, too. I've been watching him as a kid, as well. I really liked the way he did things on the court with his game," said Tsitsipas.
Stefanos Tsitsipas further stated that Djokovic's 10th title in Melbourne was a 'wake-up' call for him to achieve better things in the sport, having experienced firsthand yet again how dedicated he was.
"He has earned it with so much dedication that he has put in, with so much professionalism in his everyday life. It's a wake-up call for me to sort of do the same. I can only learn from that. I can only use that for my benefit. I'm blessed that I get the opportunity to do that. In today's world with social media, all the information you can extract, the news is actually the best era to be playing tennis at," he added.
"Novak Djokovic has made me a much better player" – Stefanos Tsitsipas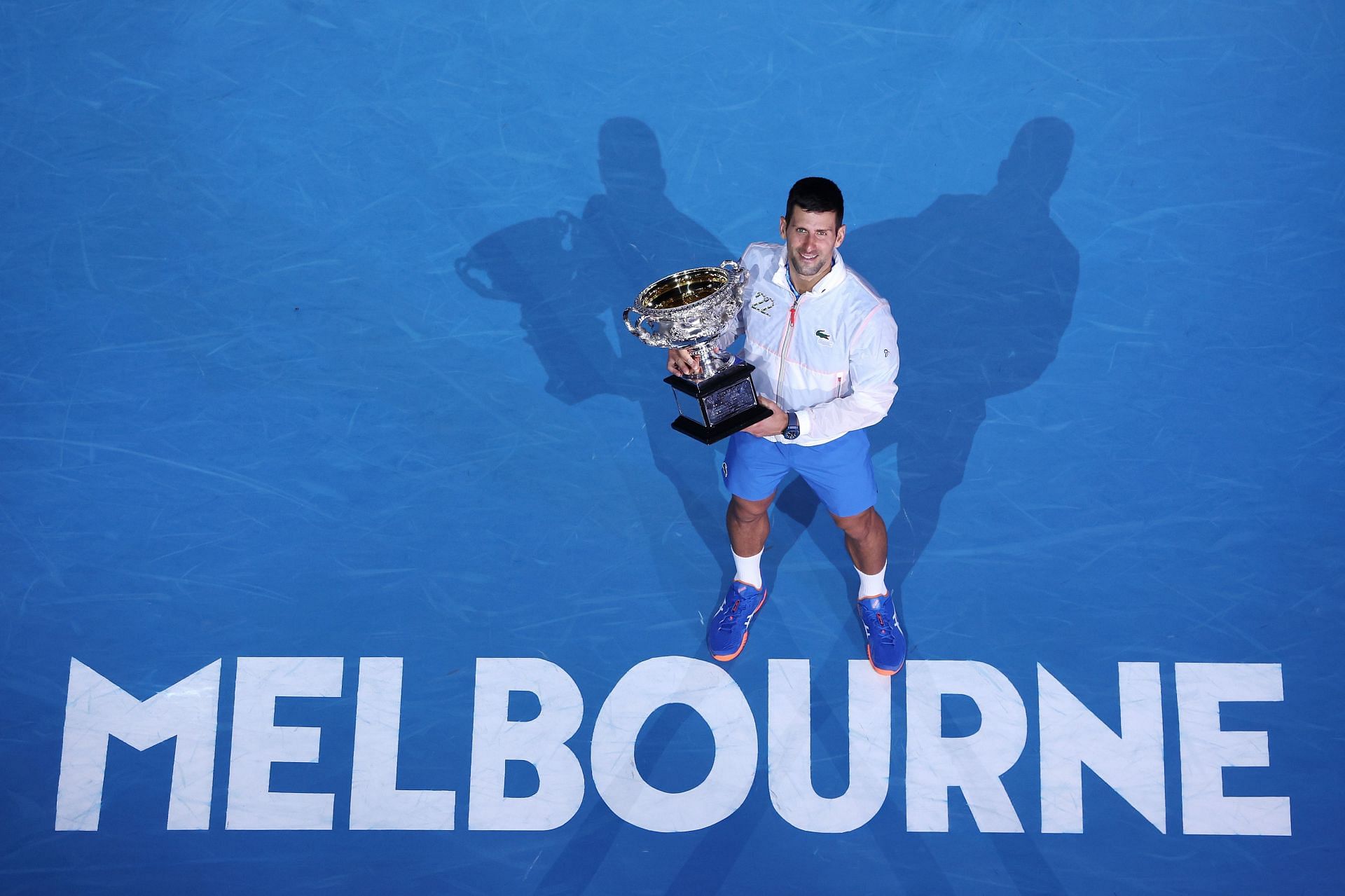 Stefanos Tsitsipas went on in the press conference, declaring that the 22-time Grand Slam champion has made him a "better" player overall. In their 13 meeting on the ATP tour, the Serb has won 11 matches with two victories going to the Greek.
Tsitsipas explained that Djokovic has pushed him in terms of concentration levels and dedication towards the game and considers the soon-to-be World No. 1 an important figurehead in his career progress.
"He has made me a much better player. He has made my levels of concentration higher and higher every single time I get to play him. You have to be really involved and you have to be dedicated to the game when you play against him.
"I find it a very important part of my career, to have a player like him that will help me grow better and do bigger things, speaking for my game," Stefanos Tsitsipas said.