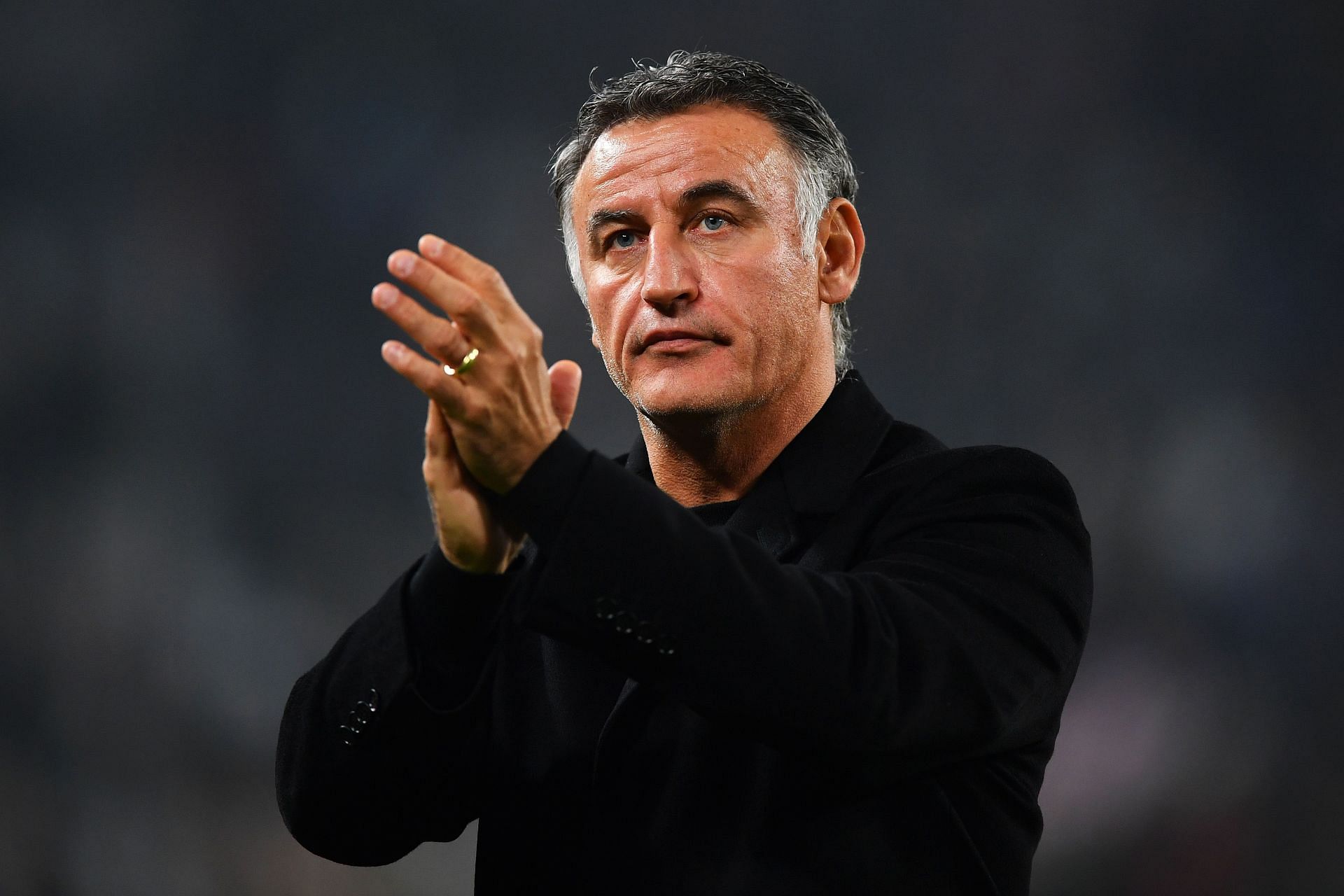 Along with sporting director Luis Campos, manager Christophe Galtier has imposed a new set of rules to maintain discipline within the Paris Saint-Germain (PSG) squad, as per L'Equipe (h/t le10sport).
These rules include sanctioning defaulters for turning up late to training. This new set of regulations has already been imposed and a number of players are said to have already paid the price for breaking it.
PSG players, however, have accepted the rules and the subsequent potential sanctions with readiness. This is because of the trust they have in Galtier, who has managed to control the club's star-studded dressing room with aplomb.
Lionel Messi, Neymar Jr. and Kylian Mbappe are just three of the many world-class names that Les Parisiens have on their books. Managing them individually and as a group isn't an easy task, as managers such as Mauricio Pochettino and Thomas Tuchel found out.
But Galtier seems to have done a respectable job so far. PSG, according to their ultra-high standards in domestic football, have had a mini-slump in recent weeks.
They have lost two out of their past three Ligue 1 games. This included a 3-1 loss to RC Lens on New Year's Day and a 1-0 defeat against Stade Rennais on 15 January – both away from home.
Galtier apparently took the initiative and held individual talks with his players in a bid to fix the club's form. It seems to have worked.
US Pays de Cassl, albeit a sixth-tier side, were at the end of a 7-0 hammering from PSG in the Coupe de la Ligue on 23 January. The French giants' will now take on Stade de Reims in the league later today (29 January) at the Parc des Princes.
---
PSG boss clears up Kylian Mbappe captaincy confusion
Presnel Kimpempe has donned the captain's armband for PSG whenever Marquinhos hasn't been on the field this season.
Kylian Mbappe was seen sporting the armband against Pays de Cassel in Marquinhos and Kimpembe's absence. After the game, Galtier said that the 2022 FIFA World Cup Golden Boot winner deserved to be the club's second captain.
This did not please the French centre-back, who took to social media to express his discontent. However, Galtier has revealed that he has held talks with Kimpembe to clear up the confusion. He said at a press conference (h/t beIN Sports):
"Every time Kimpembe has been on the field and Marquinhos hasn't been, Kimpembe has had the armband. When Marquinhos isn't available, there is another captain…
"…I decided to have Kylian as captain in the last game because he is one of the vice-captains, not 'the' vice-captain. I've had a discussion with Kimpembe to explain all this."