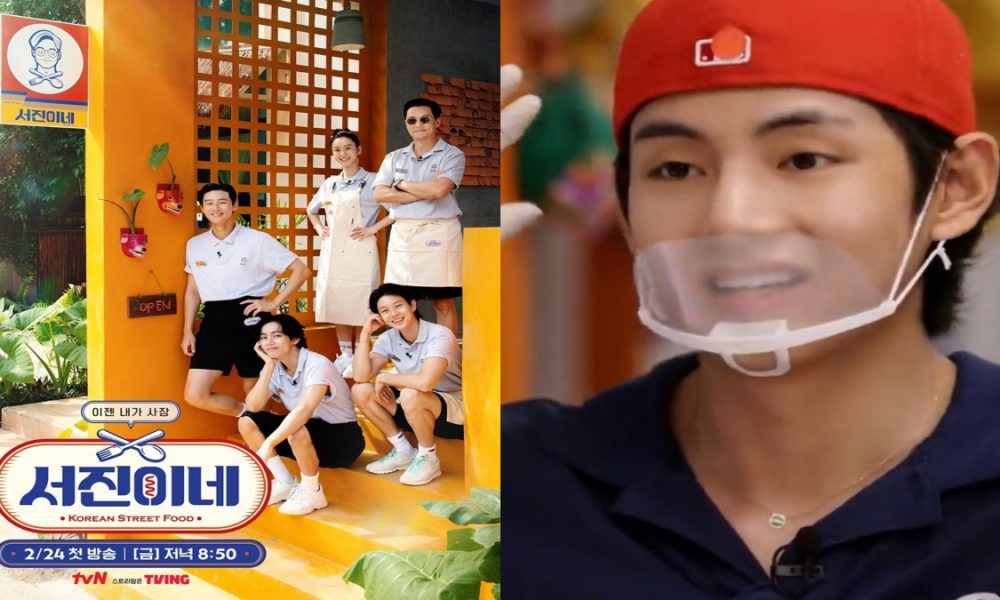 New Delhi: BTS' Kim Taehyung aka V is set to make his solo variety show debut with Seo Jin's cooking show. TvN Joy shared a promo of the episode on their Instagram handle. In the video, Taehyung can be seen doing the plating for the Korean dishes being prepared in Mexico.
The promo shows the stars presenting Korean dishes to people in Mexico where V was in charge of plating. The video clip also captured a 'cute' expression of the musician, which went viral on the internet.
Apart from the promo, the makers have also released a poster of the show. The show also stars Lee Seo-jin, Park Seojoon, Choi Wooshik and Jung Yumi. Park Seo Joon and Choi Woo-shi were also seen along with Taehyung in the TV series 'Hwarang: The Poet Warrior Youth'.
V has been part of many Run BTS episodes in the kitchen. Even there, he did the plating of the dishes while Min Yoongi aka SUGA and Kim Seokjin were known to be the best cooks of the boy band.
As per the reports, Seo Jin's cooking show will go on air on February 24.
Here is how the BTS and Taehyung fans are reacting to the news as #TEHYUNGonSeojins is trending on Twitter:
My Angel Taehyung is gonna be the best gift for Feb month, gonna be the talk of SK & let's not forget how much love he is going to receive from much mature & wise audience that will join us.

So for our Tae, if you see this pls RT/Reply

SO EXCITED FOR TAEHYUNG#TAEHYUNGonSeojins pic.twitter.com/EbmYNcDJeD

— . 🎄↹ (Fan Account) (@jjkthvsoloera) January 28, 2023
Recently, the singer trended on Weibo, the most popular Chinese search engine's Hot Search with 1.3 million searches and his Chinese fans and ARMY congratulated him.