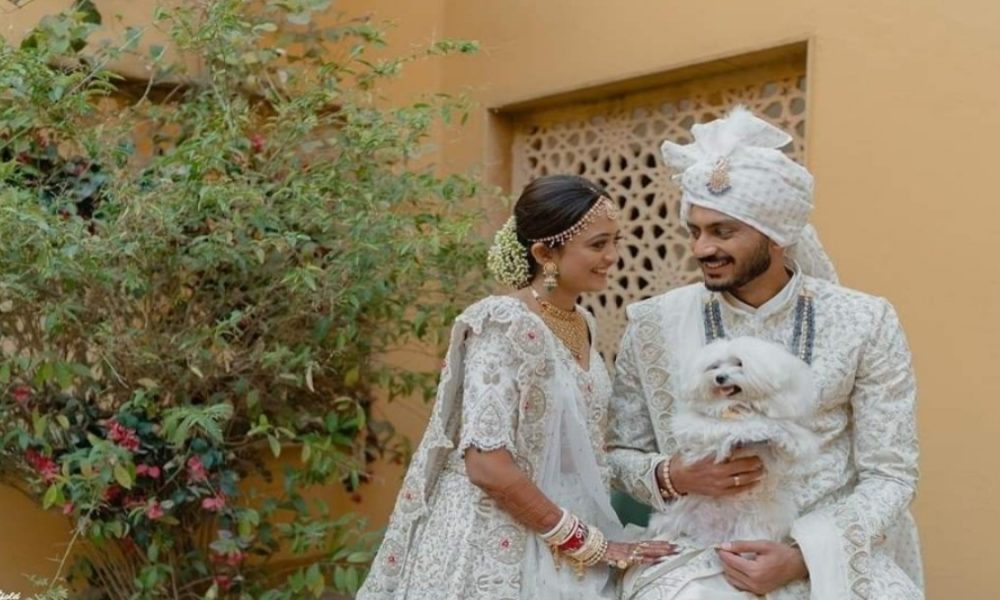 New Delhi: On January 26, Indian cricketer Axar Patel and his longtime partner Meha Patel got married. Before getting engaged in January 2022, the couple had been dating for a while.
In light of personal reasons, the 29-year-old cricketer was unable to participate in team India's limited-overs series against New Zealand. On Wednesday, January 25, 2023,  the pair celebrated their engagement with a mehendi ceremony and other events.
While this is happening, videos of their marriage ceremony have already gone viral. Axar could be seen in a video doing a dance routine to a Bollywood song.
The wedding was held in Gujarat's Vadodara. Due to the approaching three-match T20I series between India and New Zealand, Axar's Indian companions were not present. However, a few cricketers, such as Jaydev Unadkat, attended the marriage of Axar and Meha and shared a photo of the happy couple on his Instagram account.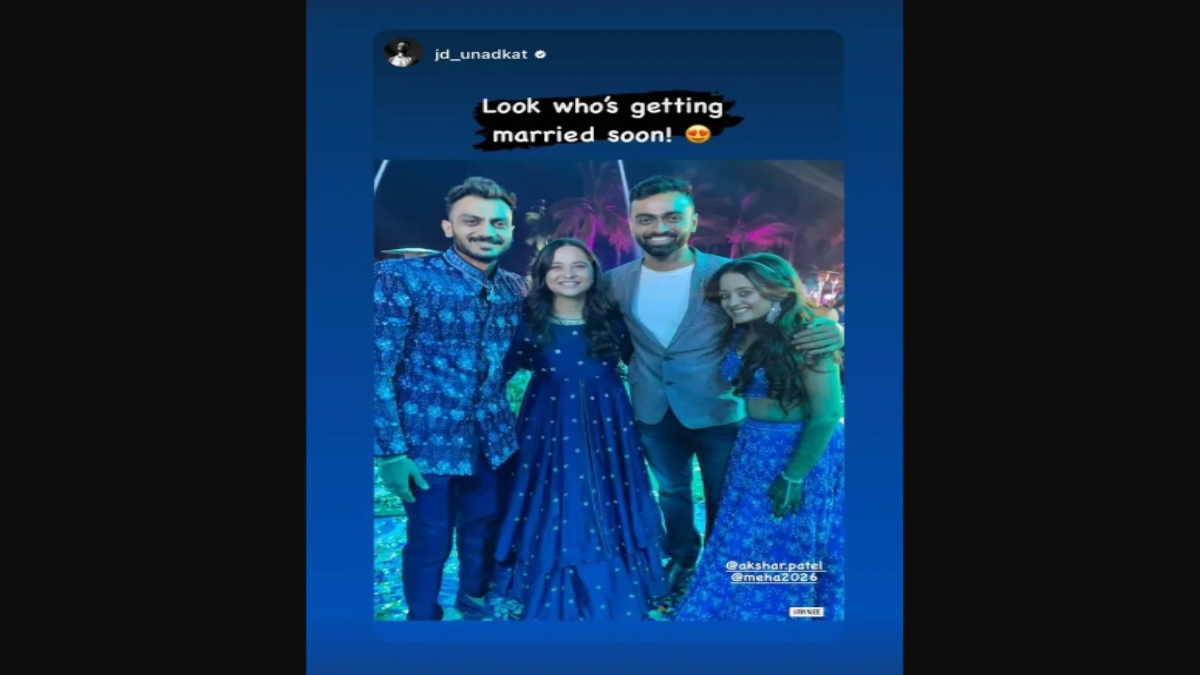 Axar was last in action during the T20I series against Sri Lanka, wherein he impressed with the bat.  Particularly in the second T20I at Pune, where India struggled mightily. He continued to collect wickets, winning the three-match series' man of the match award. But he won't be available for the opening T20 series match against New Zealand.
Axar's wife, Meha Patel is a dietician and a frequent user of social media. When it comes to uploading photos from recent vacations, she never misses a chance. It is said that she enjoyed traveling a lot and that she and her husband visited Goa, Dubai, and the United States.
More details about the wedding are awaited.