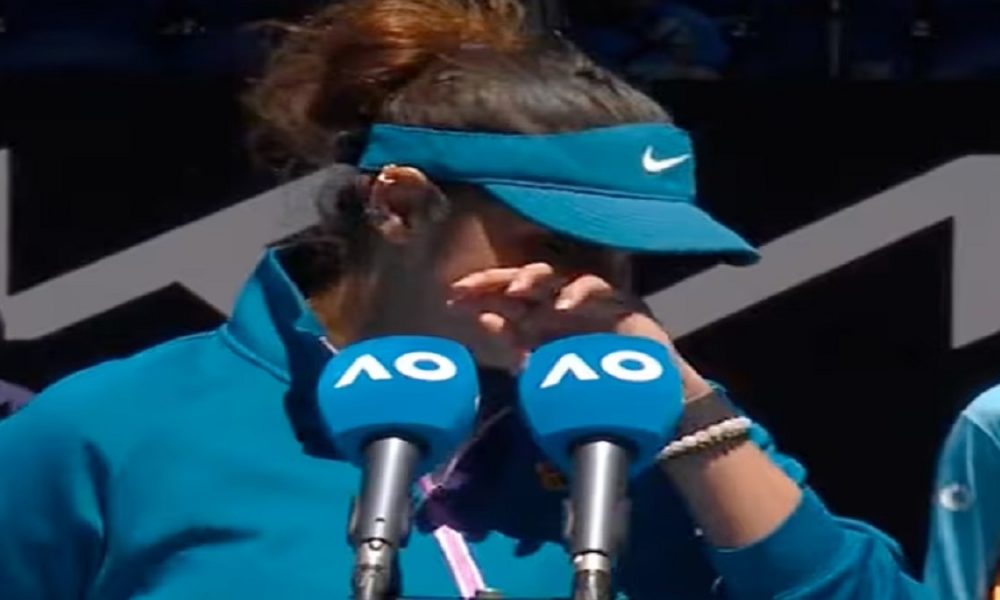 New Delhi: In a major heartbreak for India's star tennis player Sania Mirza, she lost her final Grand slam tournament by a whisker. Making a brisk start with Rohan Bopanna in the Mixed Doubles, the duo sprinted through the league matches but lost the final encounter against Brazilian pair of Luisa Stefani & Rafael Matos at Road Laver Arena on Monday.
The defeat in Australian Open final dashed hopes of Sania bagging another Grand slam title in her kitty while leaving her fans disappointed. Sania & Bopanna lost the final match 7-6, 7-2.
Following the loss, Sania greeted the winning pair. Later, when addressing the gathering over her last Grand Slam appearance, she choked and tears fell down her cheeks. The ace tennis struggled to hold back tears while she
recounted her journey, which began almost 2 decades ago.
Launch & retirement from Australian Open
Interestingly, it was in Melbourne from where her Grand Slam journey started.
"Laver Arena has been really special in my life. I couldn't think of a better arena to finish my [Grand Slam] career at grand slam." she said.
In her illustrious career, Sania has won 6 Grand Slam double championships – three in doubles and three in mixed doubles including 2009 Australian Open. The 36-year-old tennis star made her first appearance at Grand Slam, 18 years ago in Melbourne.
Sania has won total of 43 doubles title in her 2-decade long career. She was also ranked the WTA No. 1 player for 91 weeks in women's doubles category.